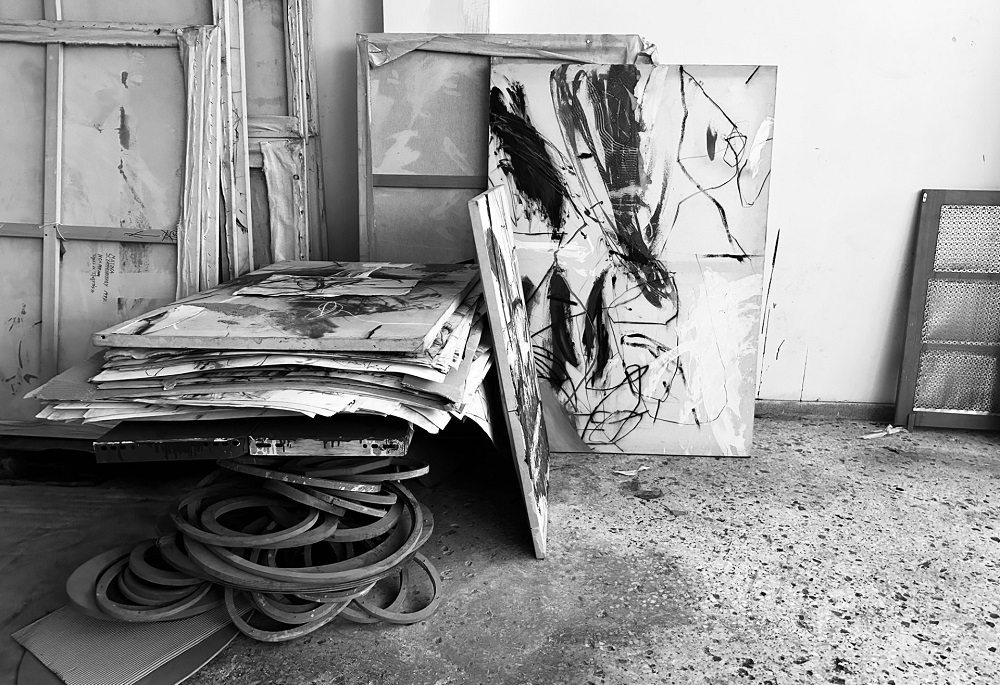 Gallery 7 presents the solo exhibition of the artist Matina Stavropoulou entitled ANASYNTHESIS 1994-2023 commissioned by Nikos Kanoglou, a semiological exploration of colour identity and hyper-scale.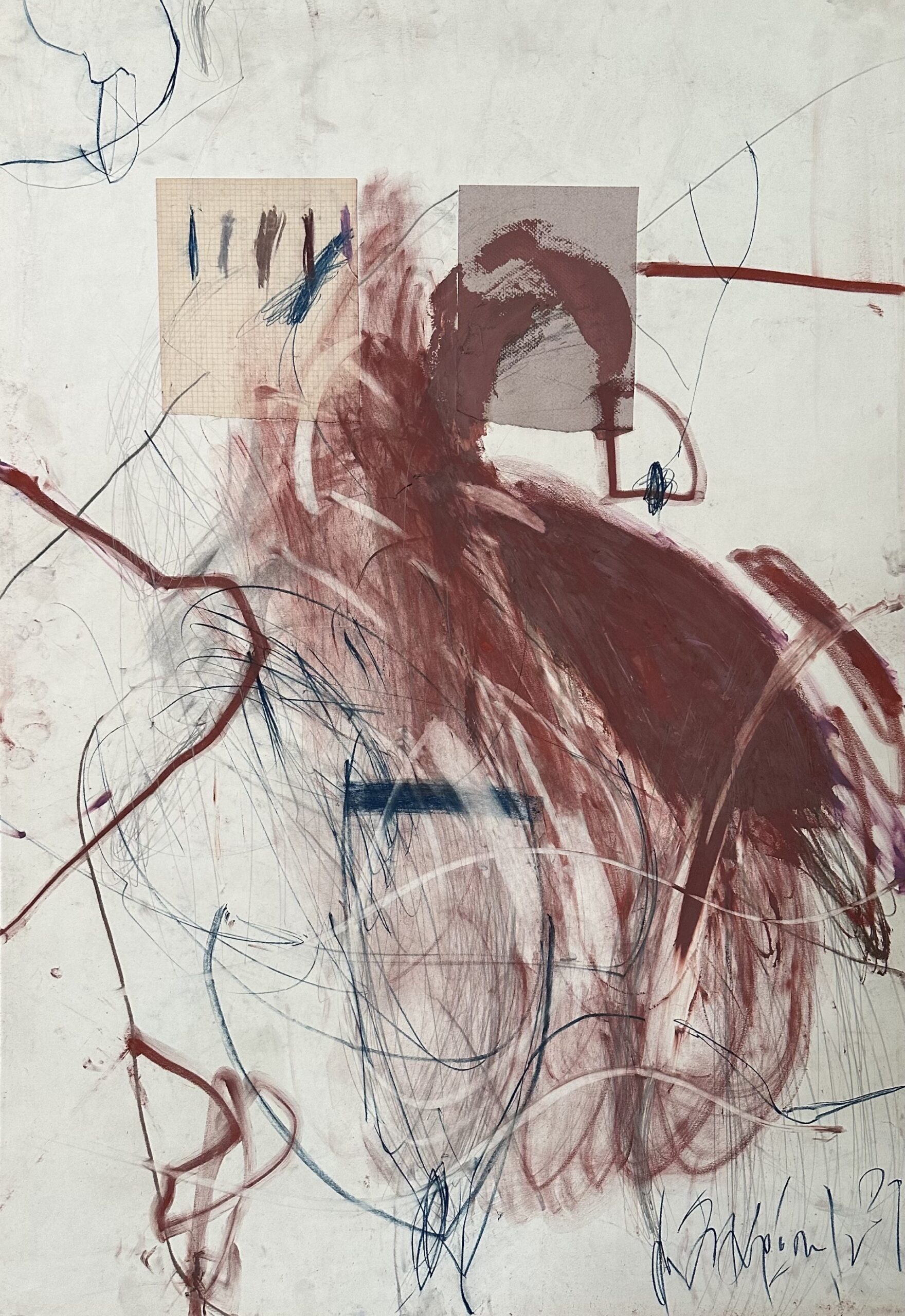 Matina Stavropoulou returns to her larger scale with the abstract sections of her works from the 1990s. Today, she is invited by artist Nikos Kanoglou to highlight works from her career of the last 29 years, creating a new complex, semantically complex installation where each insertion becomes a commission.
The art historian, Margarita Kataga, notes: "The partnership with the artist Nikos Kanoglou, beginning in 2022,which began as an artistic collaboration between the two, was the visual trigger for the redefinition of scale. Kanoglou, studying the morphological details in her work, discerned the dynamics of hyper-scale within it as well as the balance between horizontal and vertical compositions. The regression of visual stimuli in the sublime abstraction and the mental connection of the individual elements that emerge within it, led her to the decision to return to monumental compositions as a new field of action."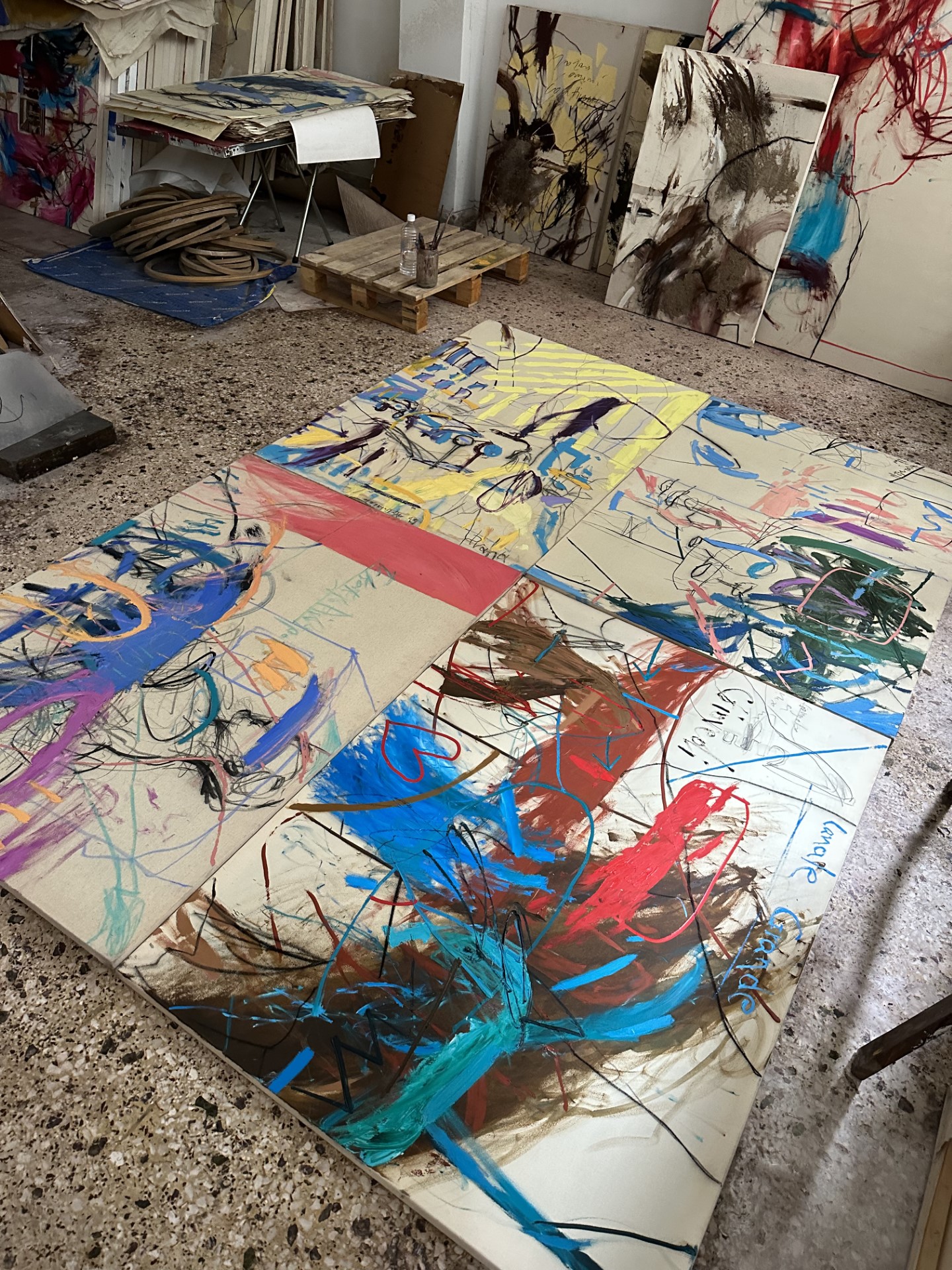 Visual Commission: Nikos Kanoglou-Artist
Theoretical analysis | Monograph Paper-1994:Emmanouil Mavromates – Professor Emeritus of Art History at the Aristotle University of Thessaloniki.
Theoretical analysis |Monograph Paper- 2023:Margarita Kataga – Art Historian, Curator
Architectural Design: Fotis Zapaniotis – Architectural engineer ΝΤUA
OPENING: 31.10.2023,TIME 19:30
DURATION: 31.10 – 25.11.2023
SOLONOS 20 & VOUKOURESTIOU, KOLONAKI, ATHENS
TEL.: (+30) 210 361 20 50