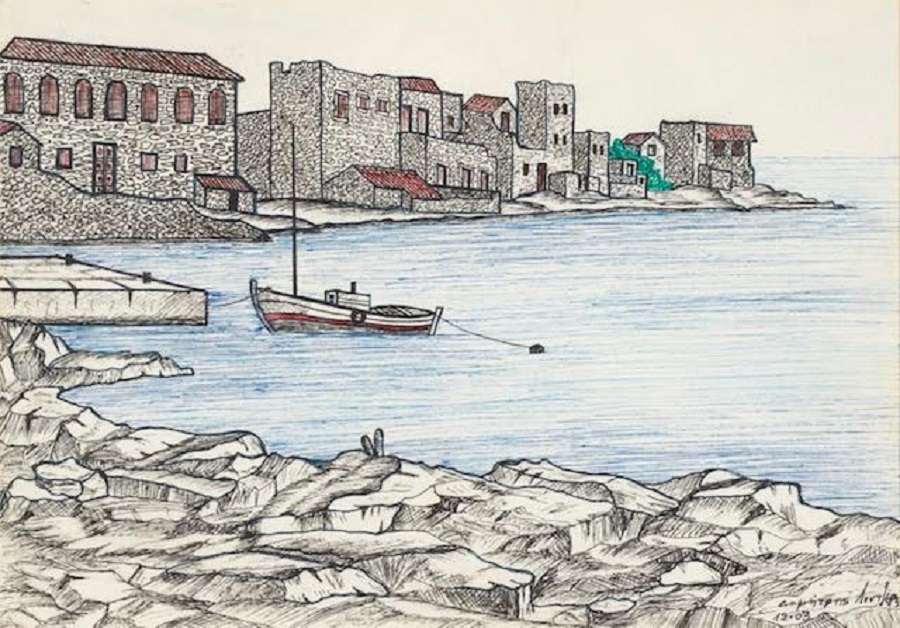 The first solo exhibition of paintings, entitled "Soul deposit" by Dimitris Lindzeris will be hosted by the cultural multiplex "Manos Loizos" of the municipality of Nikaia-Ag. I. Renti (Thivon 245) from 25 to 30 January.  On Opening Day on Wednesday, January 25 at 7 m.m. the event will be welcomed by the former Deputy Prime Minister and former PASOK president Evangelos Venizelos, the Minister of Culture & Sports Lina Mendoni and the emeritus professor of auth. Evangelos Livieratos, while for Dimitris Lindzeris as a painter will speak the historian of Art & Theory of Culture (Ekpa) Mrs. Athena sChina, who curates the exhibition of his works and his visual catalogue.
Through the works that Dimitris Lindzeris created and continues to create, with his own "soul Deposit", he pays a kind of artistic tribute to those who he considers that they contributed with their substantial contribution and self-sacrifice, with their thinking as well as their struggles, to the timeless course of the spiritual life of this place, feeding emotionally and as a coherent driver (in relation to the past) our daily life.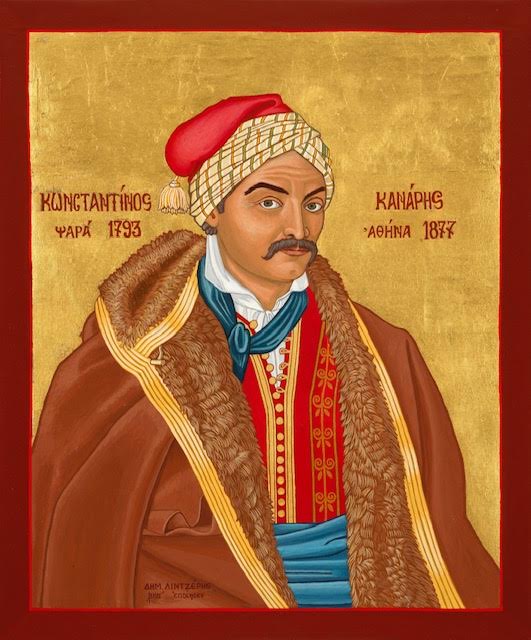 The exhibition is accompanied by an art catalog with selections of his works, which concern the following groups: A) the map of diachronic Hellenism, B) The Drawings, C) the portraits, d) the historical figures, e) The Heroes of '21, F) the Asia Minor themes, G) the hagiographies.
Dimitris Lindzeris is a doctor, specialized in obstetric Gynecology, in which he received his PhD from the University of Athens in 1984. At the same time, for 12 years he was elected member of Parliament with the Panhellenic Socialist Movement, assuming positions of responsibility, which he served relentlessly, because he believes in the greatness of motherhood, social justice and culture.
Despite the very limited time that the duties of Dimitris Lindzeris allowed him to have, he nevertheless turned early and with dedication to painting. Being self-taught, he treated painting as a way of inner exercise and learning self-control, conscious awareness and imaginative development, creative further elaboration of certain aspects of the collective memory, but also of his personal experiences, with the aim of trying to portray persons and things, which would allow him to seek, investigate and get to know more deeply the humanistic values that shaped the cultural history of Hellenism.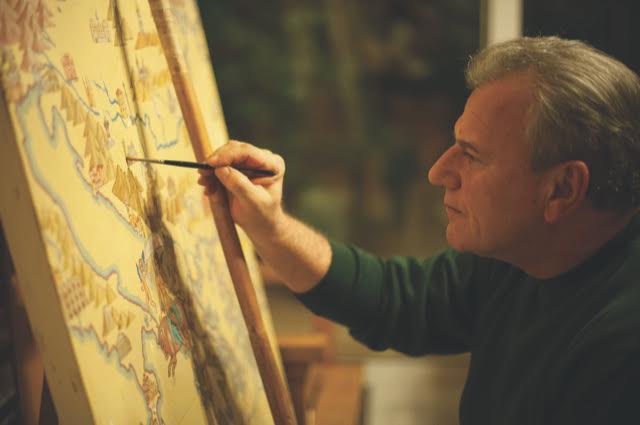 Cultural POLYCHOROS "Manos Loizos"(Thebes 245)
Exhibition duration: 25-30 January
Opening hours: 10p.m-8m.m