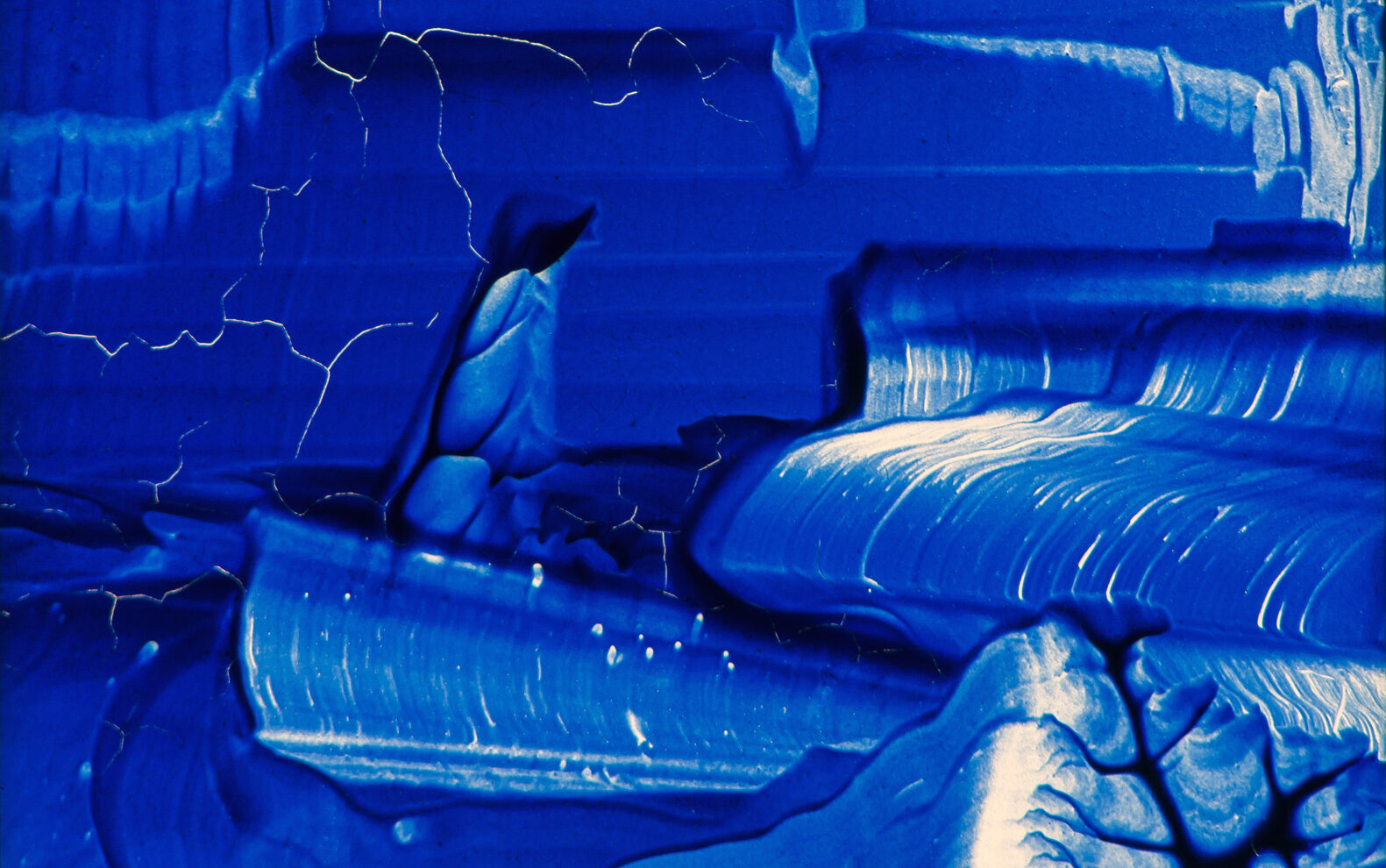 IN MINIMUTHE THE BEAUTY
NIKOS ZIVAS
glass painting 1982 – 2022
EXTENDED UNTIL SUNDAY 3 APRIL
the exhibition of stained glass photographs by Nikos Zivas entitled "In Elasson the Beauty".
 During this last week there will be guided tours by the artist himself every evening from 18:30 to 21:00.
Zivasart gallery, 1 Pantanassi 1 Maroussi
Opening hours daily 10:00 to 21:00.
Tel. 210 6830648 – 6936531703
With references already from childhood memories of the magical 3D images of View Masters and the first teenage experiments with dark boxes and flashlights, where the faint images of the room were projected inside them to the kinetic photograms of small objects on photosensitive paper or their painted version, I arrived 40 years ago, as a student at the ASFA, to seriously experiment with painted transparency and its projection.
 I was drawing on the small glass protectors of the slide frames, using various materials, such as the soot left by the burning of the glass surface or the oil paints I spread between the two small panes of glass. The design was done with a transparent adhesive mask and engraving on it or using my fingerprints.
My subjects: The earthy beauty of female erotic faces and voluptuous bodies, as well as colorful compositions of imaginary landscapes. This work was completed in 1982-83 and discontinued due to other artistic pursuits.
These lilliputian works ( measuring 3.5cm x 2.3cm), the fruit of the experimentation of that period, are now exhibited for the first time at Zivasart gallery, along with a few others made in recent times, picking up the thread where it had been interrupted. Visitors can see these miniatures and their projection on a large screen at the same time. This was aided by the excellent photography by my partner Elia Georgoulea.