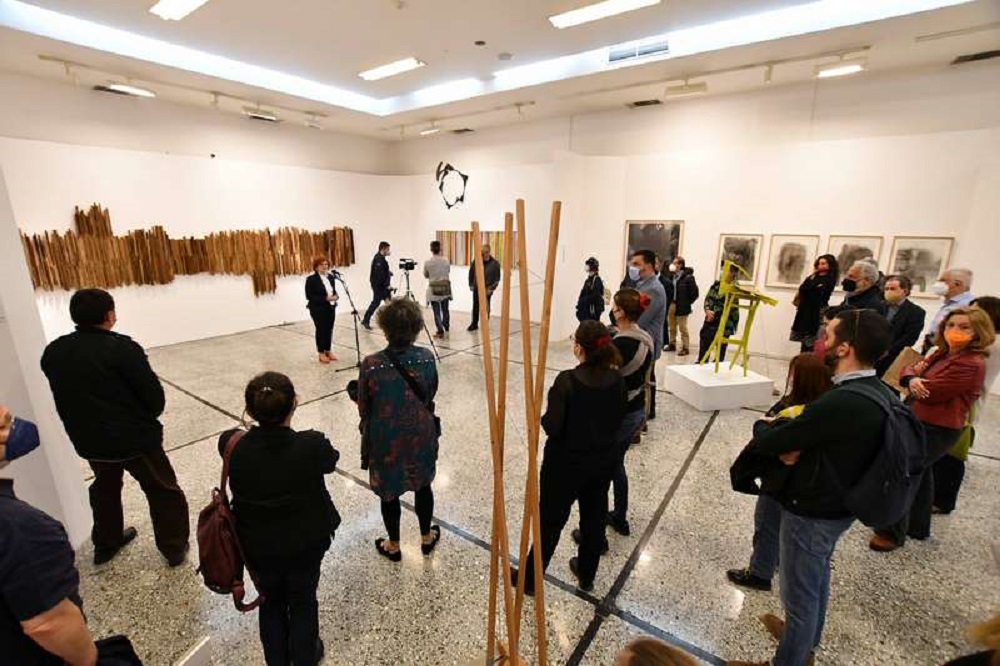 The painting exhibition, "Kornilios Grammenos. Portraits & Rhapsodies", which is hosted in the hall of the Municipal Gallery of Patras, continues its operation until Thursday 20 October.
The exhibition is organized by the Cultural Organization of the Municipality of Patreon in collaboration with MOMus-Museum Alex Mylonas and in it the artist's special creatures – the Aliens and the Knights – coexist with the metal Flowers that define unexpected gardens and the Flesh that organize surfaces with edges and folds.
The principles of abstraction, the intensity and brilliance of colour, are the dominant element through which Cornelius Grammenos' works of recent years are presented to the public of the city, while the accompanying catalogue lists all his work.
Since its opening, the exhibition has been visited by more than 300 students from schools in the region and members of associations, who have had the opportunity to come into contact with the artist's references to the avant-garde of the 20th century and the originality of his quest.
EXHIBITION OPERATION: Tuesday to Saturday 1 0. 00 a. m. – 3. 00 p. m. Tuesday & Friday 6. 00 p. m. – 9. 00 p. m. / Sunday & Monday closed – Maizonos 110 – www: patrasculture. gr