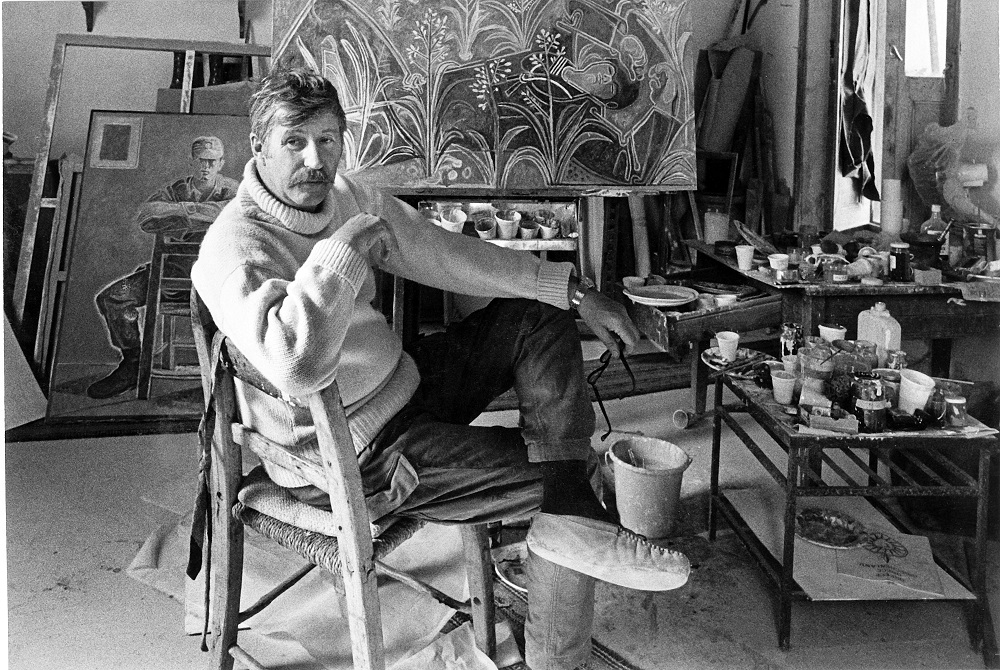 With colour and light, the two basic ingredients that make up the universe of the painter John Craxton, the Municipal Gallery of Chania has been "flooded", which hosts the exhibition dedicated to the work of the British artist who lived as a Cretan as a Greek under the title "John Craxton: A Greek Soul".
The renewed version of the exhibition at the Municipal Gallery of Chania includes a total of around 100 paintings, drawings, prints, photographs and objects mainly from the Craxton Estate, but also 20 works, which were donated by friends of the artist who live in Chania. The tapestry "Landscape with Elements of Nature", which Craxton designed when he was forced to leave Greece during the dictatorship, will play a central role in the exhibition, as it does in the Benaki Museum, as it pays homage to Cretan textile production. It is worth noting that this is the first time that she is travelling outside her home city of Edinburgh for this particular temporary exhibition.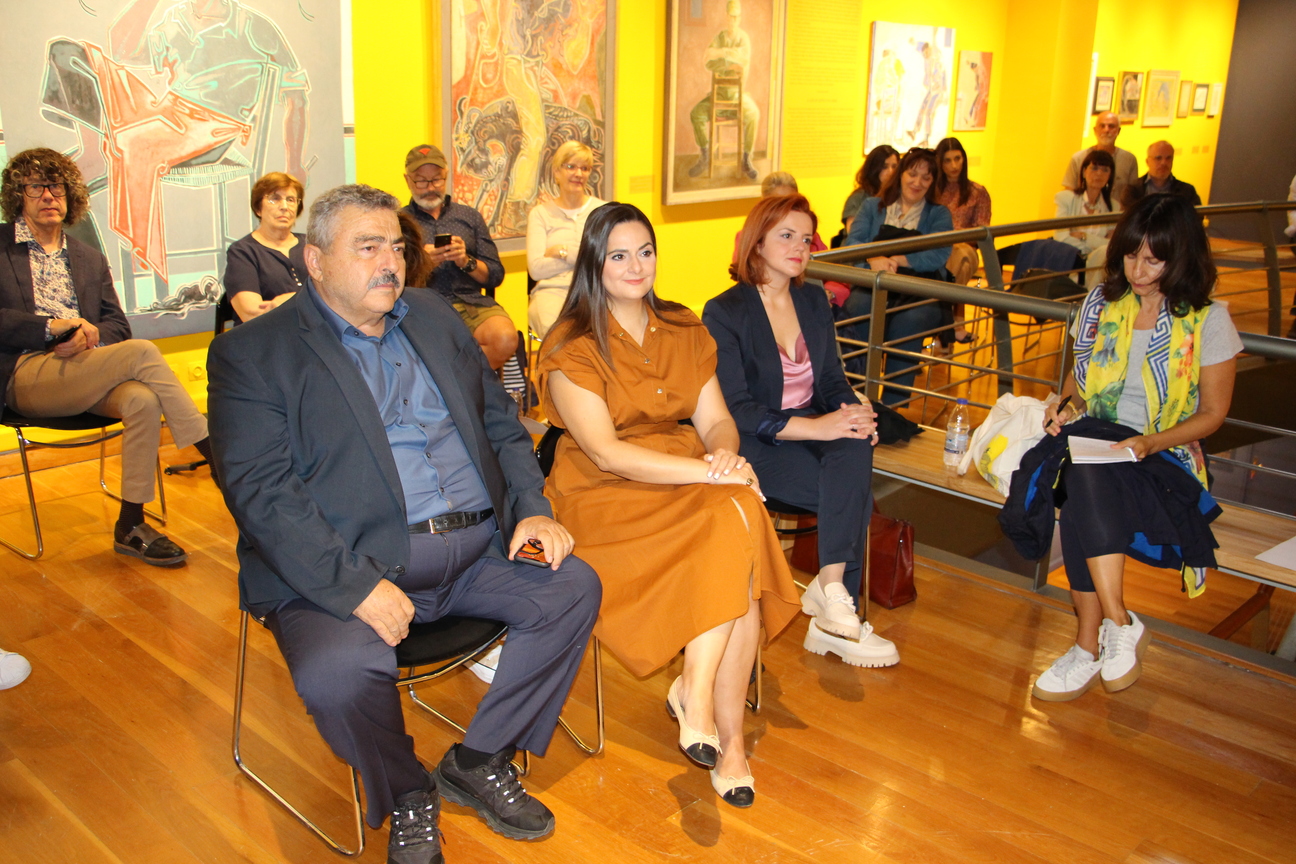 Equally, however, the recreation of Craxton's workshop within the Municipal Gallery will also attract the interest of visitors. The original site is located a stone's throw from the exhibition area, in the old port of the city, and will be accessible thanks to a digital programme prepared by the Technical University of Crete. Another unexpected exhibit will be the motorcycle that was the creator's inseparable companion during his travels and explorations in the White Mountains.
The exhibition is curated by the artist's friend and biographer, Ian Collins – whose best-selling book "John Craxton: A Life of Gifts" won the Runciman 2022 Award – to mark 100 years since the artist's birth and 75 years since his first visit to Crete. This biography is also published in Greek under the title "John Craxton, The lover of life. A Greek soul" by Pataki Publications.
The opening of the exhibition was attended by the Mayor of Chania Panagiotis Simandirakis, the Deputy Mayor of Culture Yannis Giannakakis, the Scientific Director of the Benaki Museum, George Manginis, the General Secretary of Contemporary Culture of the Ministry of Culture and Sports, Eleni Doundoulaki and the Deputy Mayor of Chania, Nikos Kalogeris.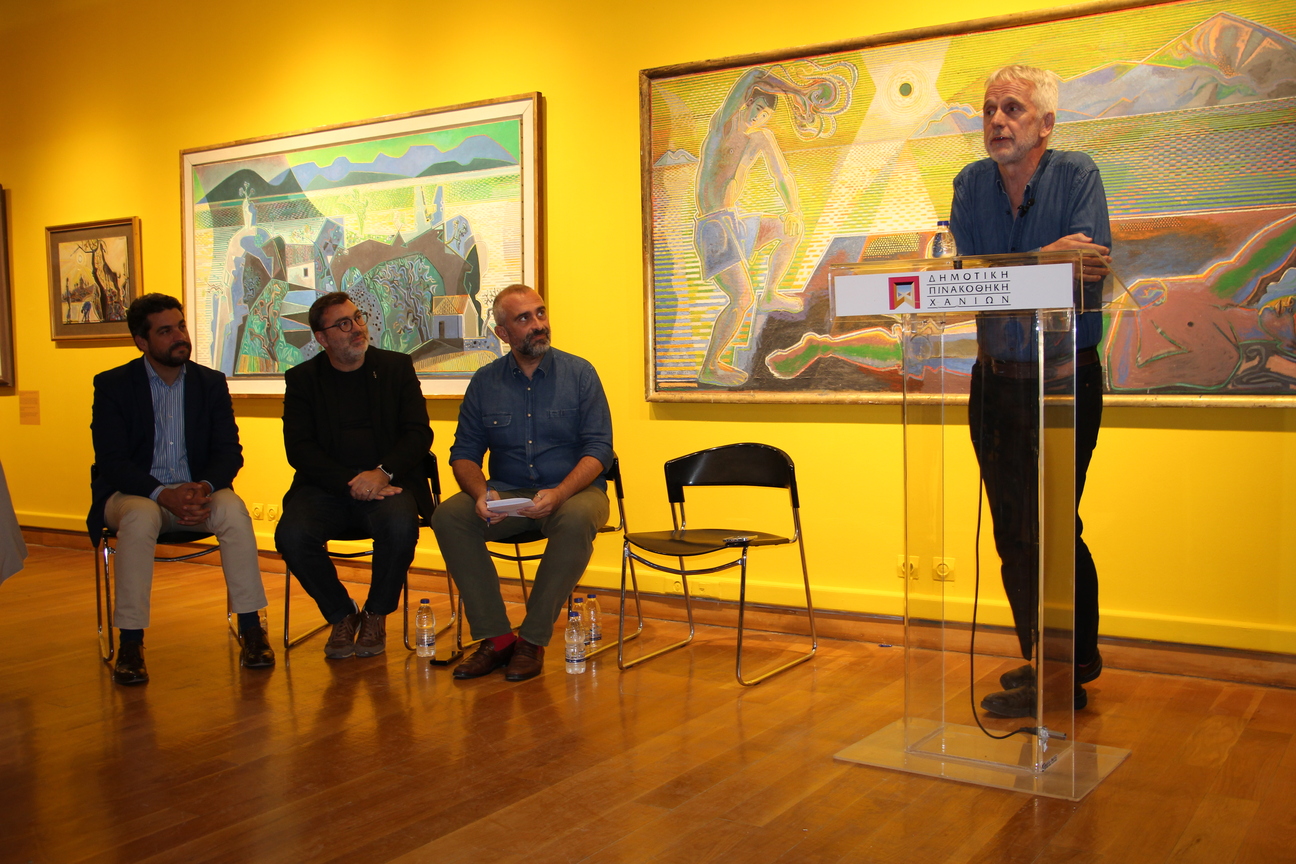 After its completion in Chania, the exhibition will continue its journey to Konstantinoupoli and London.
Information:
Duration: 8 October 2022 – 31 January 2023
Municipal Gallery of Chania
Chalidon 98-102
Tel: +30 28210 92294 and +30 28210 92419
Website: www.pinakothiki-chania.gr
Opening hours:
– Tuesday to Saturday 10:00 to 14:00 and 18:00 to 21:00
– Sunday 10:00 to 14:00
– Monday closed