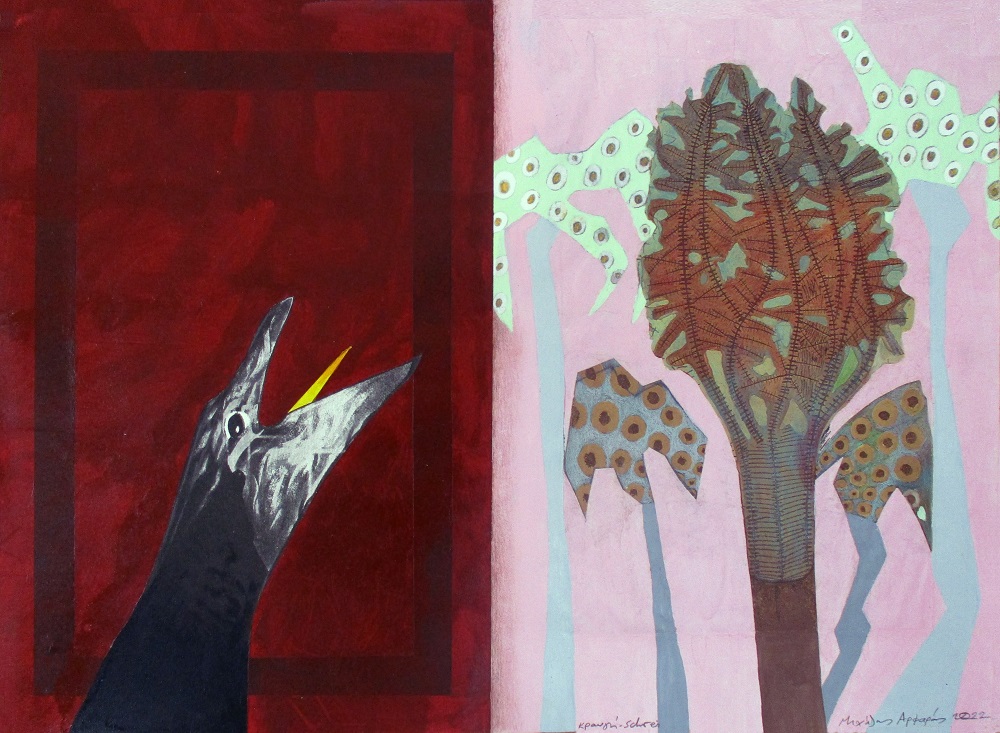 Ekfrasi – gianna grammatopoulou Art Gallery presents Michalis Arfaras ' solo exhibition entitled The vertigo of Icarus.
The exhibition is a visual setting consisting of works that combine painting, sculpture and video in an exhibition ensemble, expanding with movement and sound the expressive possibilities of the visual arts. Aesthetically the works involve expressionistic with surrealist elements, having obvious references to the worlds of comics and video games.
The title of the exhibition refers to The Myth Of Icarus and even when he realizes how high he has flown and is overwhelmed by the vertigo of the height.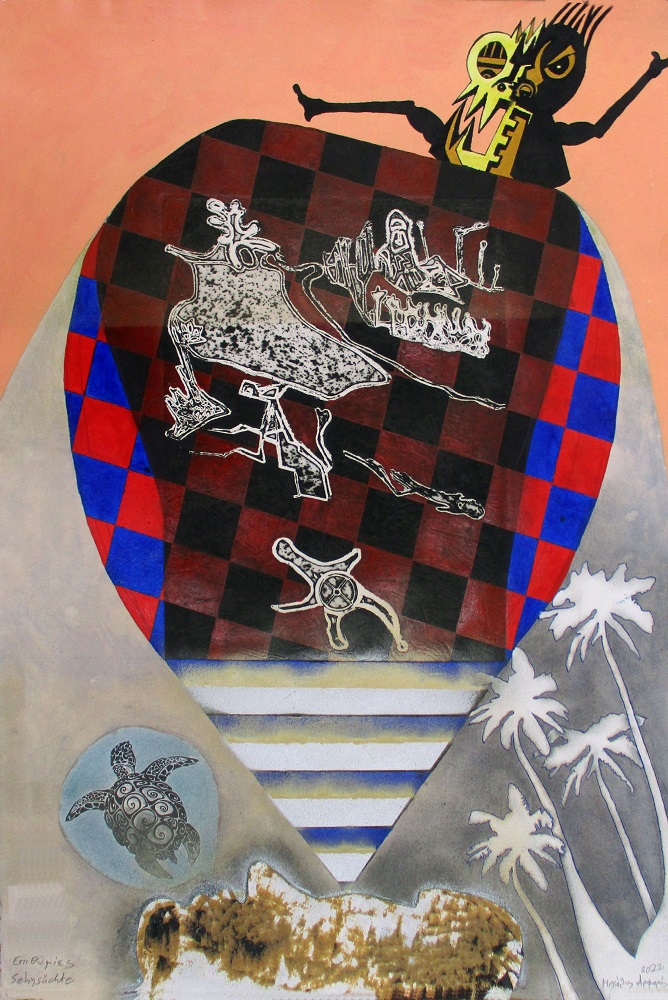 It is obvious that Arfaras uses the myth of Icarus as a reflection of human historical development. Humanity has undoubtedly made a huge evolutionary leap to reach these incredible heights today. But this instability of the levitation raises the question of what comes next. Humanity still has the power of a radical change to make the desired soft landing on another Living Earth.;
"Arfaras perceives with deep thoughtfulness what is happening around him, records the world's images and transforms them into consciousness revealing the deep and complex relationship that exists between yesterday and today, the depth and the surface, the essence and the absence, the ethos and the irreverence. It demonstrates our face as the most rigid substance while creating a kind of reverse emotion that is silently and magically emitted from the refuse of our unbridled consumerist ego. Arfaras records an absurd language. It replaces words with symbols that awaken mind and calculus.    (…)
He knows the result and presents it to us by challenging us. It is a last-ditch attempt to put aside the absurd. But our erosion is deep. The victory of consumerism is certain, our eyes will become accustomed to seeing ugliness, our ears will tolerate orators. We will tolerate our deformed bodies.", observes art historian Andreas Hadjithomas.
Icarus, after a series of failed flights and painful falls, has lost its mythical status. With the help of strange machines, almost crazy now, he tries one last flight.
Opening: Saturday 4 March 2023, 12:00 – 17:00
Duration: 4 March – 1 April 2023