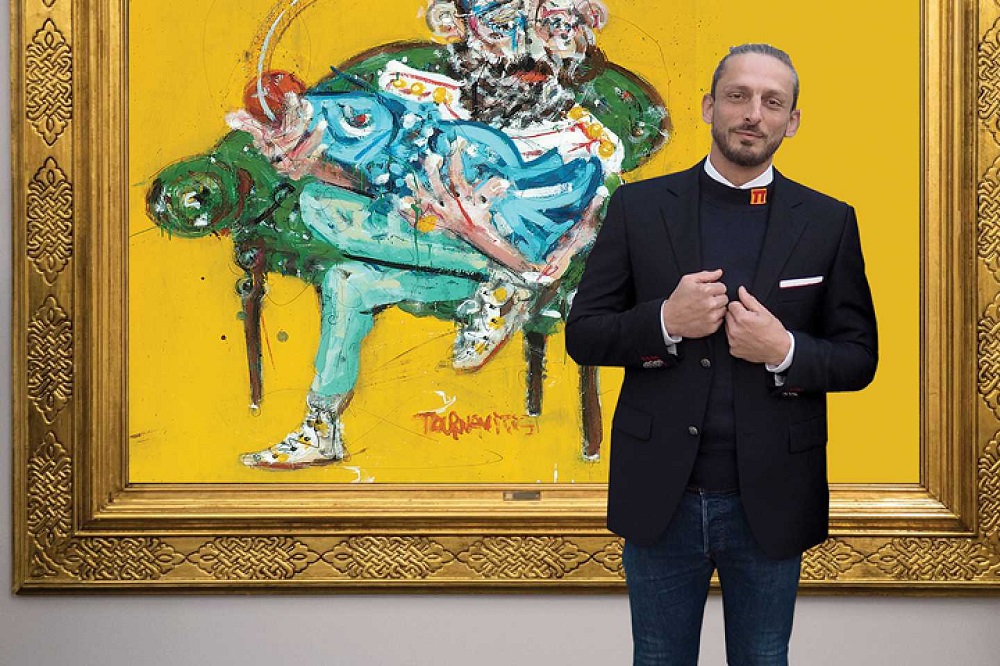 The opening of the second part, the EMBRACE series by Thomas Tournavitis, takes place on Saturday, January 21, 2023 at 19:00, at The Virgin Mojito Gallery ( Polyclitos Gallery, Athens, 10551) Tel.: +30 6972880527
Thomas Tournavitis writes:
"I compose the struggle, synthesis and decomposition. I compose portraits that deny the static. My painting embraces man in the world of movement."
The single time of oppositions in space and the idea of constant change of motion, spring from the law of the universe. In EMBRACE series, the above embraces the color palette that is exposed to Greek light, creating ephoric harmony. Selected orbits and points form faces within the face, places within the place, moments within the moment. They depict the tragicomedy of the individual's internal conflicts and attribute the variety of fluctuations of his consciousness to forms that impress. The cruelty of the figure has nothing to do with repulsive rebellion, with the consequence that the writing speaks to the limits of a reality in the world of motion.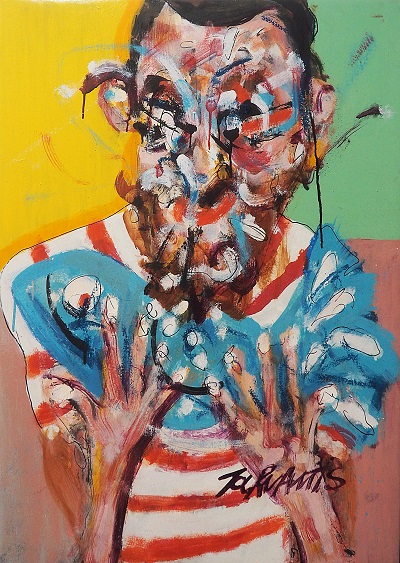 Thomas Tournavitis was born in 1981 in Athens. He studied at the workshop of sculptor Nikos Stefos (1997-1999). He graduated in 2005 from Derby School of Fine Arts (United Kingdom) with a BA (DP). He continued with postgraduate studies at the Philharmonie school in Berlin (Germany 2006).  He worked as a professor of semiology at D.Iek Volos and as an artistic teacher in private and public primary schools (2008-2010). Since 2008 he has founded and maintains the thomastournavitis.org which is a successful brand in the international market. In his history he has now had about 35 solo exhibitions and has participated in more than 133 group exhibitions in Greece and abroad. His works belong to private and public collections in New York, Miami, Paris, Munich, Montpellier, Vienna, Prague, Busan, Zurich, Bratislava, Zagreb, Nicosia, Athens, Sarajevo and elsewhere.