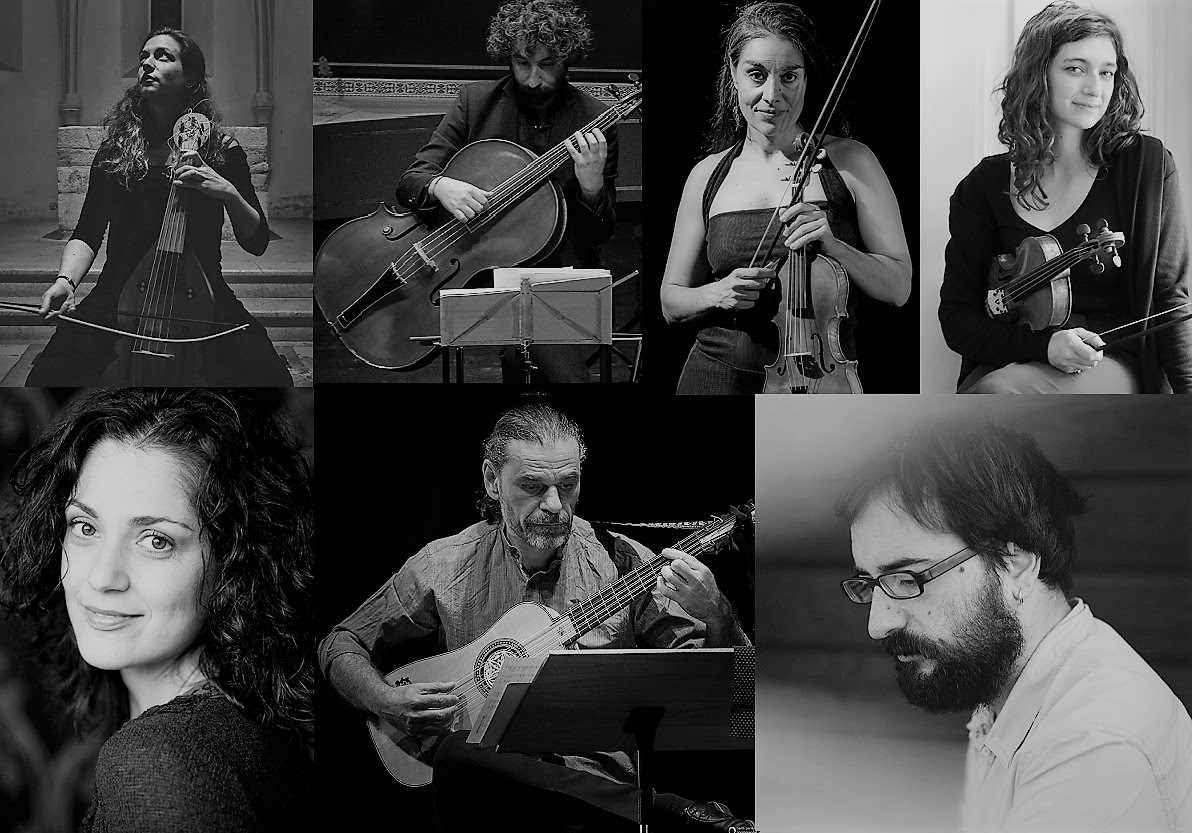 A cycle of early music performances dedicated to women who left their imprint on musical creation and practice.
Three Renaissance and Baroque women, Isabella D'este, Isabella Leonarda and Barbara Strozzi, who stamped with their work and personality the musical creation and act, are featured in three concerts of old music with period instruments, in February and March at the Megaron (16 & 23/2 and 9/3), as part of the events entitled "Ex Femina".
In these three nights, specialized performers present rare works, while the musical part is enriched with introductory speeches, accompanied by screenings (16/2) and combined with theatrical art (9/3).
16/2 Ex Femina I – Isabella d'Este
The court of Isabella d'Este (1474-1539) was the literary and artistic centre of Italy in the early 16th century. Scholars and artists that were part of her court at various times include Ludovico Ariosto, Pietro Bembo, Baldassare Castiglione, Leonardo da Vinci, Michelangelo and Titian, to mention but a few. The first printed publications of secular music by Ottaviano Petrucci were based on the works of two musicians who had also tutored Isabella d'Este: Bartolomeo Tromboncino and Marchetto Cara. The programme is based on their frottole for solo voice with instrumental accompaniment (a harbinger of the monody of Baroque music), interspersed with works of that period for solo lute or for viola da gamba and lute. At the same time, works of art created in her court by great painters are screened.
23/2 Ex Femina II – Isabella Leonarda
Little is known about the life of Isabella Leonarda (1620-1704), the "muse of Novara", as Lazaro Agostino Cotta called her. At the age of sixteen, she entered the Ursuline Convent in Novara, where she remained until the end of her life. She was the most prolific composer of baroque music, with more than two hundred works, and the first one to write instrumental sonatas, most of which are characterised by their unusual structure and particular stylistic variety. The programme is based on her instrumental sonatas from opus 16.
19:15 Introductory speech for ticket holders:
"Divine sirens, muses, composers:  musical aspects of women artists, 16th–17th century"
Vassiliki Koutsobina, Assistant Professor, National and Kapodistrian University of Athens
Gabriella Spanò, Musicologist, Music Library "Lilian Voudouri"
9/3 – Ex Femina III- Barbara Strozzi
The performance is based on the cogitations of Accademia degli Unisoni in the late 1630s Venice, in particular on a real dialectical contest between Matteo Dandolo and Giovanni Francesco Loredano over the surest way to incite love: a face that is crying or one singing. Barbara Strozzi (1619-1677), "the muse of Parnassus" according to Gian Vincenzo Imperiale (1635), was the one who presented and elaborated the arguments of the two men by reciting and singing.
 20/2 educational action for adults
"Let's talk about old music."
Monday 20 February | 18: 00 / Teachers ' Hall
On Monday, February 20 at 6 p.m., the educational action for adults "let's talk about old music" will take place at the Megaron, in which Theodoros Kitsos introduces us to the world of the so rich, but relatively unknown, music of the Renaissance and Baroque, actively involving the participants in the musical act.
Admission to the public is free with priority vouchers. Online booking must be made one week in advance (13.2), and attendance is required 30 minutes before the start of the program.