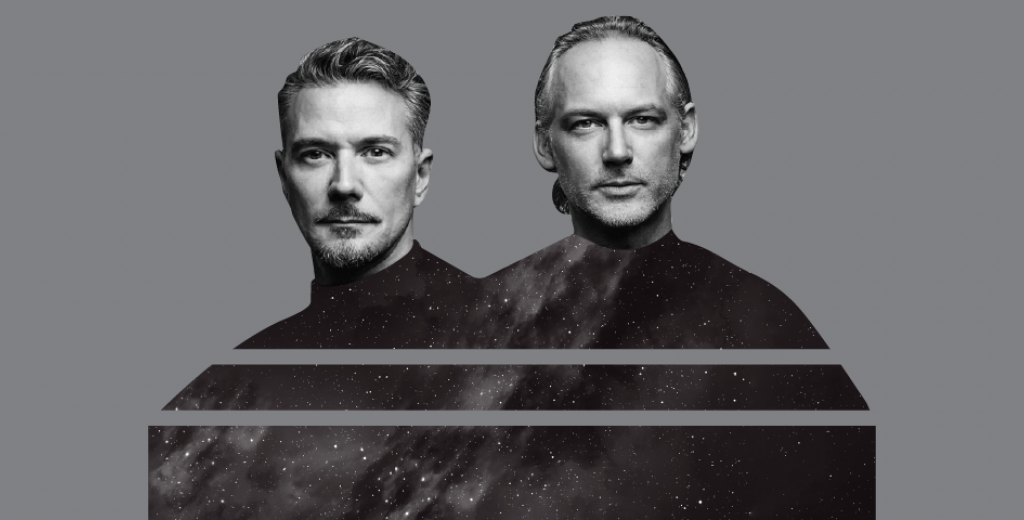 Covering a wide range of musical idioms, from minimalism to big voices and from classical to new trends, the Cosmos concert series of the Stavros Niarchos Foundation Cultural Center (SNFCC) continues to host big names in the international music scene.
On Monday 20 February at 20.30 the Stavros Niarchos Hall is electrified under the sounds of Peter Kruder and Richard Dorfmeister in a unique live audiovisual show that takes place thanks to the donation of the Stavros Niarchos Foundation (SNF).
In the early 90s, Europe was experiencing the Electronic Dance Revolution by dancing techno. Peter Kruder and Richard Dorfmeister saw it happening around them, embraced it but chose-as they have done throughout their career – to take the opposite path. To make the music that clubbers will listen to away from the dance floor. They came together around a joke about being like Simon&Garfunkel, combined the 60s-70s afro jazz, Pink Floyd and hip-hop influences, and made a distinctive "own" sound that crystallized in their historic debut album G-Stoned (1993) and the defining K & D Sessions (1998), defining what we mean when we talk about downtempo.
Their music and DJ sets are an ode to hearing, feeling, feeling music and tonal language, which does not function like the spoken languages of the world, but more as body language: universal, universal, unifying.