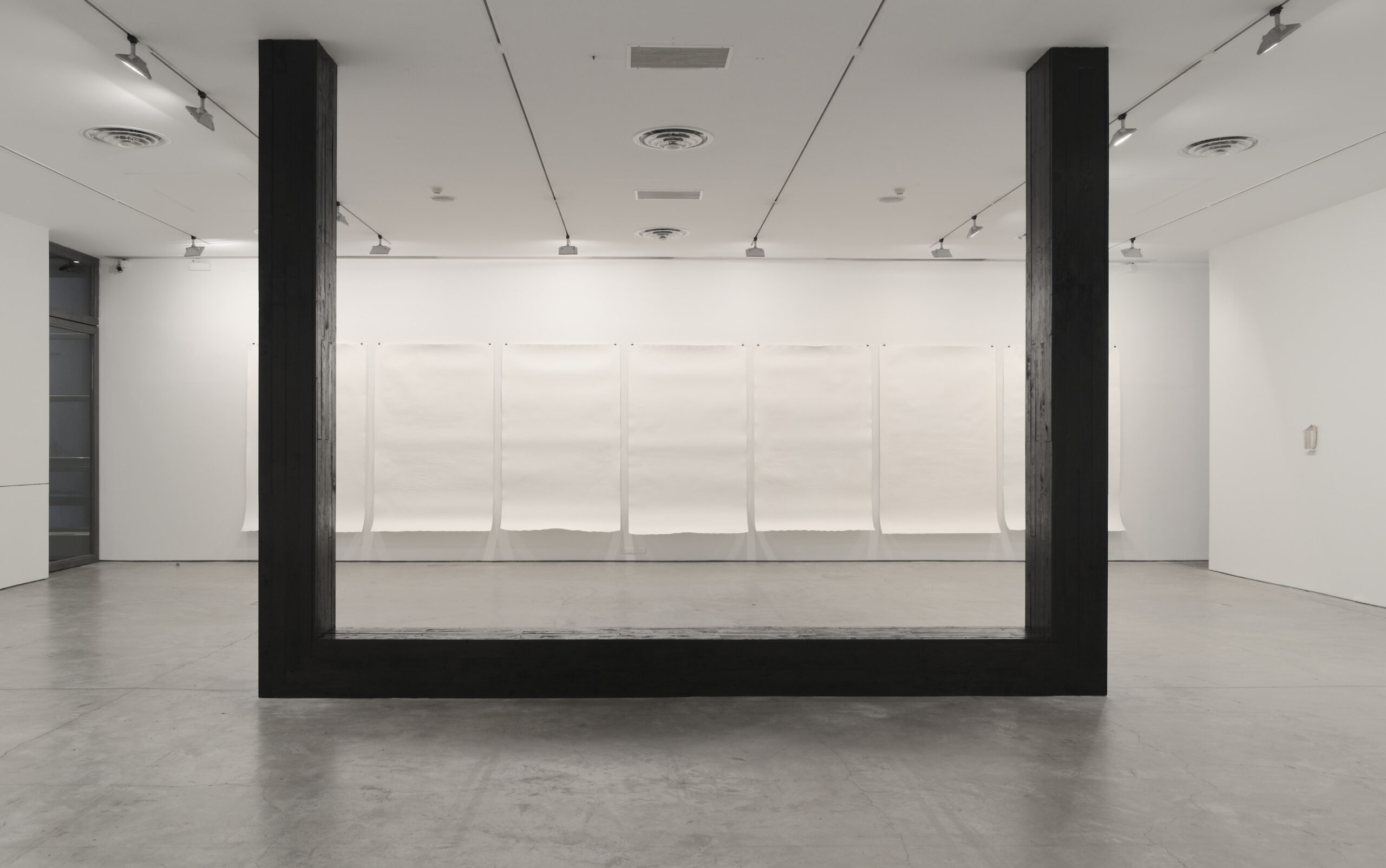 COMMON THREAD
10.02.2022 – 16.04.2022
The Ileana Tounta Contemporary Art Center presents the group show Common Thread. Participating artists: Kostas Bassanos, Ilias Papailiakis, Apostolos Karakatsanis, Eleni Panouklia, Nikos Papadimitriou, Kostas Tsolis, Dimitris Foutris.
 The show will run until April 16th 2022.
 I.P.: 'With a line it is like I never left my center. Each time I sketch, even with my eyes closed, my internal automation takes me back to a stable image.'
Κ.Τ.: 'The sound of the line and of the engraving on the surface of the marble.
The moment-the time-the memory
The memory of materiality.'
E.P.: 'Beyond the geometric meaning of the term line, the line itself acquires many secondary or even metaphoric meanings.'
Κ. B.: 'The line as a limit and a border, as a threshold of a spatial condition of accumulation and sequence of traces, defines the here and there of representation.'
Α.Κ.: 'Often I consider the line to be a record of an existence, a record in chronological order. Where the prevailing conditions and the episodes which occur during this process are what determine its final form.'
N.P.: 'The mental act of inscription or engraving on a surface, the path of a point, which is moved by either a living or an artificial body has, as a visual result, a linear imprint.'
D.F.:  'The aim is to use all the elements which relate to the line, the traces and the compositions which are created by chance on the carbon paper after its multiple usages.'
The starting point for the presentation of the group exhibition Common Thread was a discussion about common, formal quests, more specifically it was about the use of a line as fundamental and dominant element in our art research. The initial conversation we had with Aposotolos Karakatsanis and Kostas Tsolis, was later extended to include Ilias Papailiakis, Dimitris Foutris, Kostas Bassanos and Eleni Panouklia. We all use the line as an element in our work. But what does the line mean for each of us? How is it defined? How is it expressed? Through the use of which materials? With which conceptual references? How is the line depicted in the final image of our work? Having these questions in mind and through multiple meetings and conversations –online rather than face to face, due to the pandemic–, we decided to present to the Ileana Tounta Contemporary Art Center a record of different methodologies and unique depictions from each one of us, following a common thread. The thread of line.
Ν.P.
The use of mask is mandatory in the gallery space throughout your visit.
Visiting hours: Tue – Thu: 15:00 – 20:00, Wed – Fri: 12:00 – 20:00, Saturday: 12:00 – 16:00
In the attached files you can find photos of some of the works as well as texts by the artists themselves.