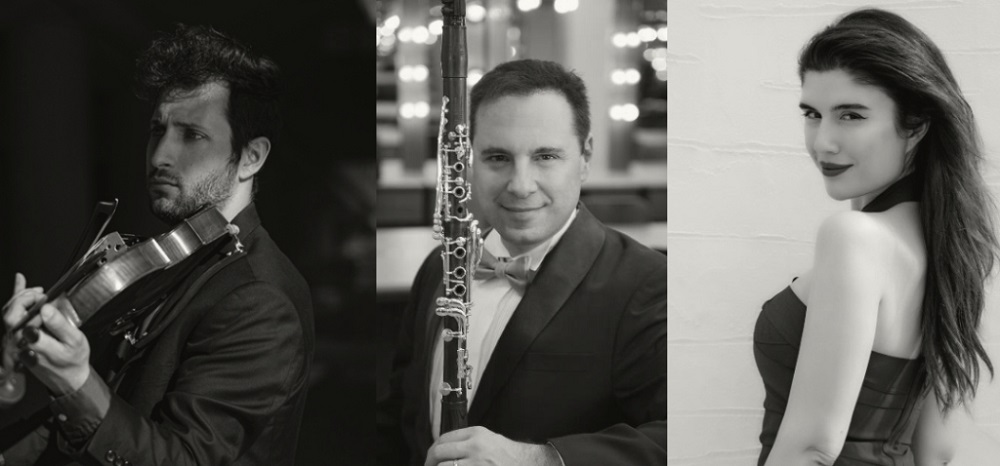 Spyros Mourikis / clarinet
Elias Livieratos / Viola
Nefeli Mousoura / piano
The clarinetist Spyros Mourikis, the violinist Ilias Livieratos and The Pianist Nefeli Mousoura return to the Athens Concert Hall with a concert in which they will show off brilliant artworks of the music of the 19th and 20th centuries. Works written by great composers, for unusual combinations of instruments, rarely presented in concert halls. At the concert on December 7th we will enjoy their performance by three Greek soloists with an international course and significant distinctions.
For the clarinetist Spyros Mourikis, the first prize in the Carl Nielsen international competition, was an essential step towards his recognition. This was followed by collaborations with great orchestras and conductors, as well as appearances in the largest concert halls in the world.
He has been a solo clarinet of the ERT Symphony, The Orchestra of Colors, the Mahler Chamber Orchestra and MusicAeterna. He now holds the same position in the CMO, and is a member of the European Union Wind Ensemble.
He is regularly invited as a member to juries of international competitions. His discography includes the most important works for clarinet.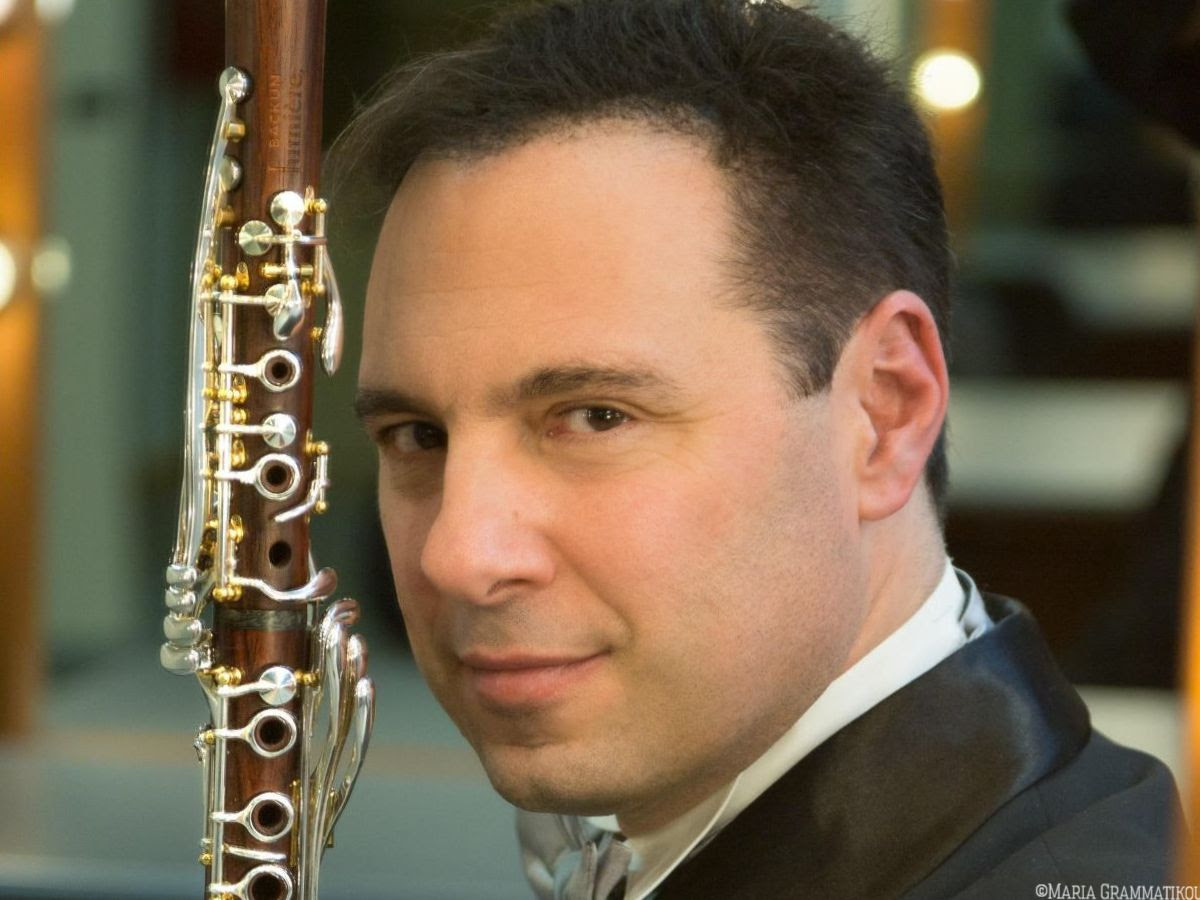 Elias Livieratos, the first leader in the Violas of Athens State Orchestra, is" a wonderful musician, with a personal and deep playing, full of uncritical poetry", as pianist Staffan Scheja said, when the Greek Viola soloist was honored with the Swedish Jan Wallander award 2022.
He studied at the Mozarteum in Salzburg, Munich and Stockholm. He was leading violin and viola in the GNO Orchestra, and worked at the Augsburg Philharmonic and Camerata. He was a member of the European Youth Orchestra. He plays in Viola by Giuseppe, Antonio & Giovanni Gagliano of 1800 (Sponsored by Handelsbanken Sverige).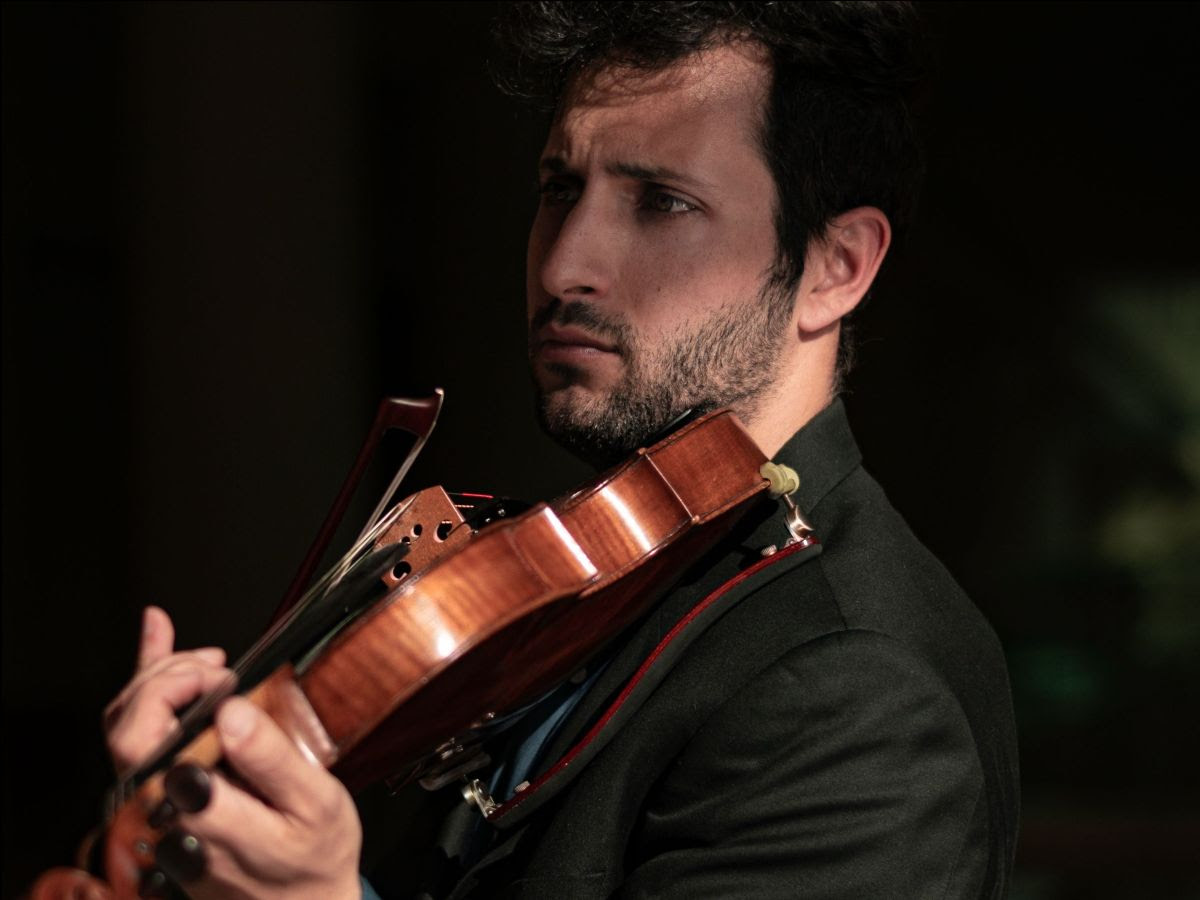 Having received scholarships and awards in international and national competitions, pianist Nefeli Mousoura regularly collaborates with great artists and performs as a soloist at international festivals, such as the Scriabin Festival in Moscow, Eilat in Israel and Salzburg. She has toured China and South Korea, and in 2022 made her debut at the Vienna Concerthaus.