The gallery specializes in Greek contemporary art and focuses on the promotion of young Greek contemporary artists with a special emphasis on painting, sculpture, photography and design.
The Braggart Gallery enters the field of contemporary art with the aim of creating a new narrative in the Greek and international art scene and promoting contemporary young Greek artists by presenting their work online.
In an age when fast communication and media have a direct impact on our lives and contemporary life is full of opportunities, Braggart focuses on the online presentation and sale of works of art in order to create multiple opportunities for its collaborating artists and offers art consulting services to art lovers and collectors.
Combining also the organization, support and promotion of artistic activities by organizing both online and live art exhibitions, Braggart thus enables the public to come in more direct contact with Greek contemporary art by creating new meanings and connections between artists and of their works and to acquire works of new talents of the contemporary Greek art scene.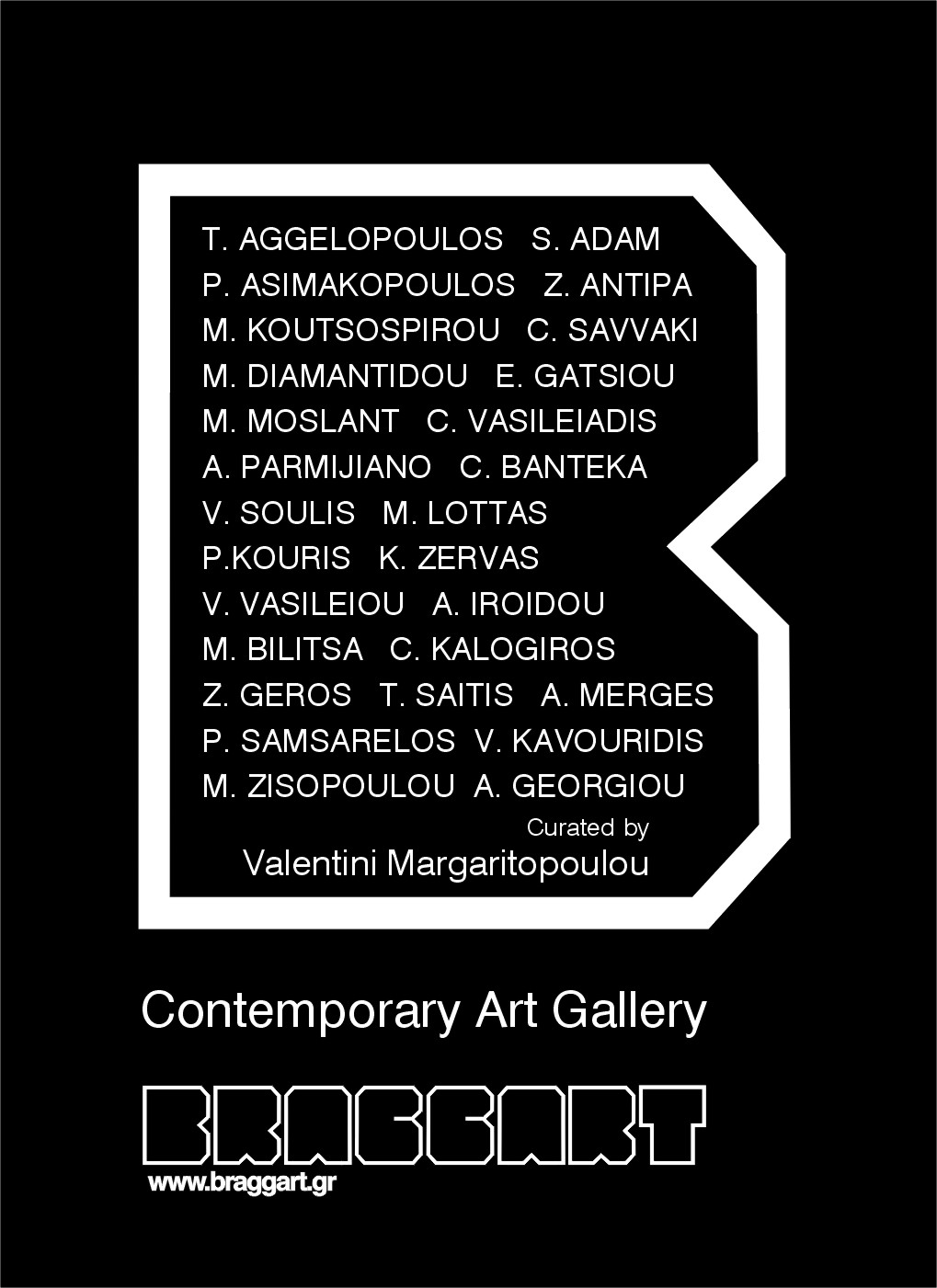 Collaborating artists:
Angelopoulos Thodoris
Adam Stergios
Antypa Zoi
Asimakopoulos Paris
Vassiliadis Christos
Vassiliou Vicky
Gatsiou Eleni
Geros Zois
Georgiou Alexandros
Diamantidou Maria
Zervas Kostas
Zisopoulou Maria
Iroidou Antonia
Kavouridis Vassilis
Kalogiros Christos
Kouris Platonas
Koutsospyrou Marina
Lottas Ilias
Merges Angelos
Mosland Melina
Bandeka Christina
Bilitsa Mariela
Parmigiano Aristotelis
Savvaki Christina
Saitis Theodoros
Samsarelos Panagiotis
Soulis Vassilis
https://www.braggart.gr
email: [email protected]
Tel.: 6908622813, 6947738099, 2492024775
facebook / braggart
instagram / braggart.gr