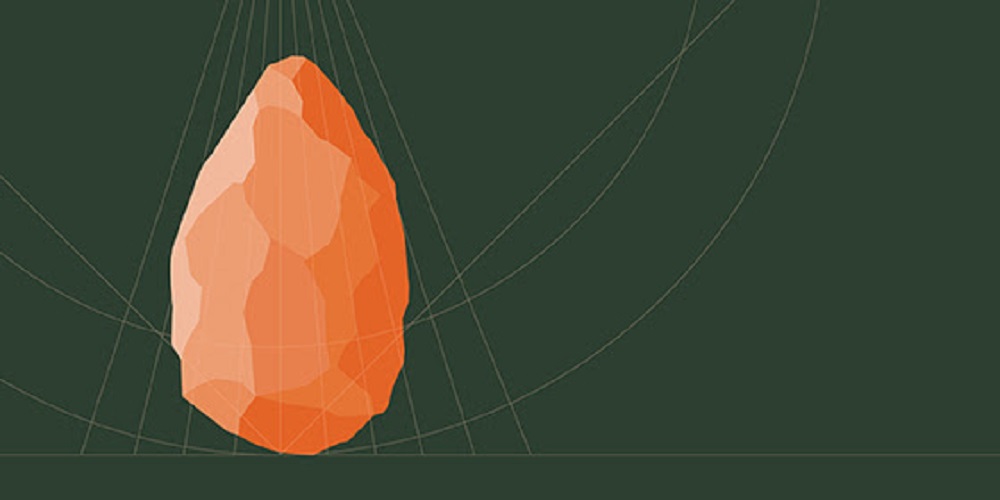 The exhibition "THE ORIGINS OF SCULPTURE Archaeological findings from the Old World and Lesvos 2.5 million to 50,000 years before today" was inaugurated on Tuesday 26 September 2023 by H.E. the President of the Republic Katerina Sakellaropoulou at the Benaki Museum of Greek Culture.
The exhibition is organized by the University of Crete, the Benaki Museum and the Region of Crete with the cooperation of the Ministry of Culture and with the contribution of the General Secretariat for the Aegean and Island Policy, the North Aegean Region and the Municipality of West Lesvos. The exhibition is scientifically curated by Nena Galanidou, Professor of Prehistoric Archaeology at the University of Crete, and Thomas Wynn, Professor of Cognitive Archaeology at the University of Colorado, and artistically curated by Tony Berlant, visual artist.
The exhibition opened to the public on Wednesday 27 September 2023 and will run until Sunday 7 January 2024.
In the crowded halls of Koumbari Street, the President of the Republic and the guests were welcomed by the Museum's Scientific Director Dr Yorgis Manginis, who thanked all those who contributed to the realisation of the exhibition, the scientific team, the collaborating institutions, all sponsors and supporters.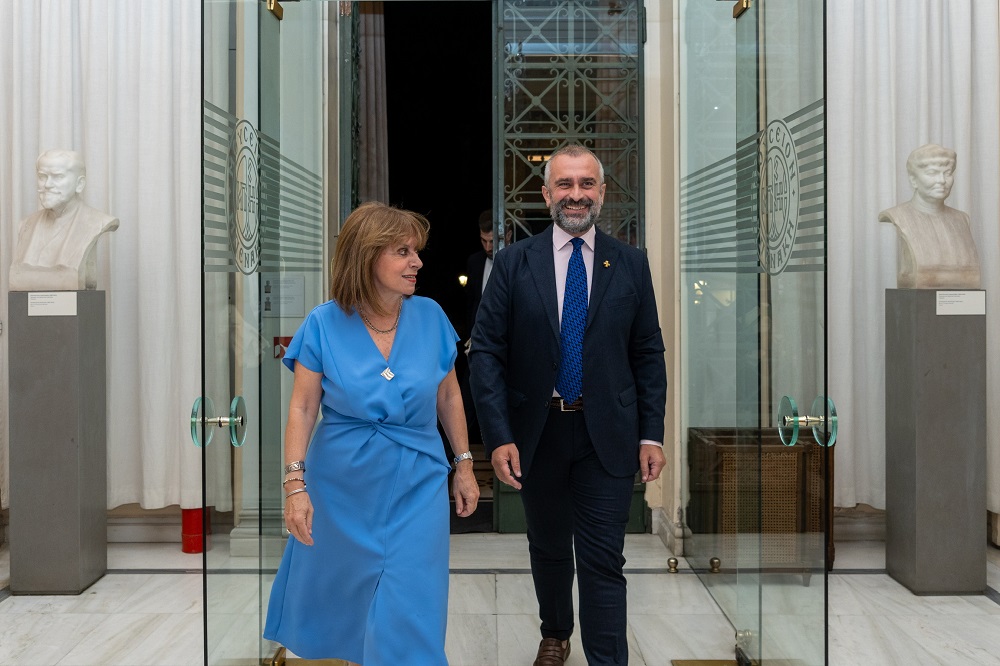 The President of the Republic Katerina Sakellaropoulou inaugurated the exhibition, noting among other things in her address: "I am pleased to inaugurate the exhibition The Origins of Sculpture, this exceptional collection of Palaeolithic stone artefacts, which seems to suggest a new genealogy of art history. (…) "We are struck by the search for symmetry, by our prehistoric ancestors, in the process of making tear-shaped or spherical tools, or the identification of forms on the surface of the stones and their highlighting. I think that if we define art as a form that transcends use, then these exhibits are indeed some of the oldest aesthetic objects on earth."
Greetings were given on behalf of the co-organizers of the exhibition by Professor George Kontakis, Rector of the University of Crete, and Stavros Arnaoutakis, Regional Governor of Crete.
The curator of the exhibition, Professor Nena Galanidou of the University of Crete, spoke about the exhibition and the special interest it presents. Her speech ended with thanks to all those who contributed to its realisation.
The event was attended by, among others: Members of Parliament, the Regional Governors of Crete Mr. Stavros Arnaoutakis and North Aegean Mr. Kostas Moutzouris along with the Deputy Regional Governor of Culture Mrs. Anastasia Antonelli, the Vice Chancellor of the University of Crete, Professor Mr. Giorgos Kosioris, Mrs. Vicky Loizou, Secretary General of Private Investments, Mrs. Christina Kalogirou, Associate of the General Secretariat of the Prime Minister, while the Secretary General of the Aegean and Islands Policy was represented by his Scientific Associate, Mrs. Myrevi Nasiou. Also present were the representatives of the sponsors: members of the family of Evangelos Angelakos and the family of N. Metaxas, Andreas & Rodanthi Metaxas, representatives of the university and scientific community, Foundations and Museums.