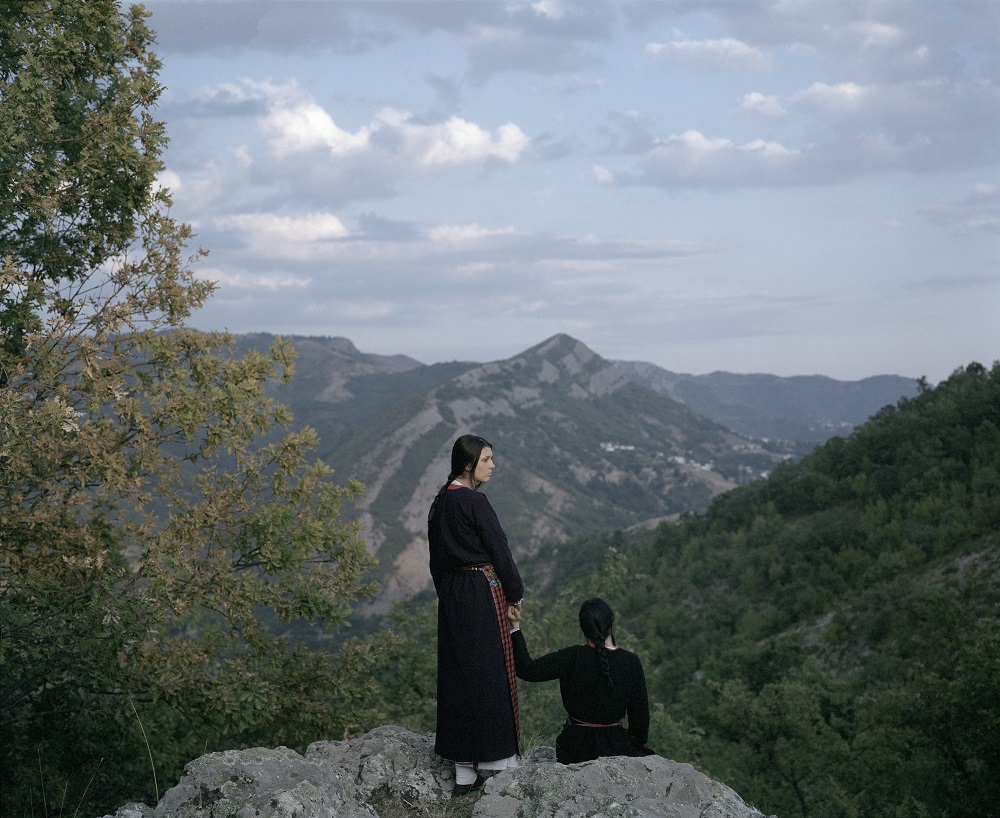 The Benaki Museum in collaboration with the Hellenic Centre of Photography present the exhibition "Spirits Unseen" by Myrto Papadopoulou (M.P.) at the Benaki Museum / 138 Pireos St. The exhibition opened on Wednesday 11 October and will run until 12 November 2023.
The exhibition is the result of M.P.'s research and photographic activity in the isolated villages of the Pomak minority in Thrace. From 2017 to 2021, she made trips and tours in the region, with the aim of interacting with the community of women, who remain in the place to take care of household responsibilities, while men's lives follow different trajectories due to their forced migration to the urban centres of northern Europe in search of work.
As the traditional structure and relations of the Pomak community adapt to these social and economic conditions, there is a dynamic search by both genders on issues of discrimination in the world of work and education. Spirits Unseen focuses on gender roles in a society where couples marry at a young age and simultaneously seek their own voice and identity amidst the shadows of history and the codes of tradition.
Papadopoulou's works seem to balance on the unseen boundary between the light and dark sides that coexist in a mysterious place. Animals, trees, water, symbols, people and earth are organic materials for the composition of a collective ritual process. The elements of nature and human forms sometimes interact in a new light and sometimes emerge quietly like underground waters, not as something otherworldly, but to reveal secrets and sensibilities. All are fleetingly illuminated as parts of a scene, rise up in a moment of awareness and disappear again.
The photographer creates a narrative condition that passes from personal experience to fairy tale, from the solid ground of tradition to the flow of waters and times, from the role and position of women -invisible until then- to the inner rhythm and power that governs their senses and emotions.
An integral building material of the exhibition is a collection of archival documents, which unexpectedly emerge in an uninterrupted course between the present and the past. Although they seem like distant images, their aura finds a way to survive, feeling the imprint of a world that is still present.
In this way, the photographer presents a work that renegotiates the dominant narratives projected on minority communities, while at the same time highlighting the social, religious and cultural implications, exploring the echoes of the mythical nature of the multidimensional Pomak identity.
The exhibition is curated by Manolis Moresopoulos.
BENAKI MUSEUM / PIREOS 138 I PIREOS 138 & ANDRONIKOU AthensI 210 3453111 Ι Opening Hours: Thursday & Sunday:10:00-18:00, Friday& Saturday: 10:00-22:00, Monday, Tuesday, Wednesday: closed Ι Exhibition Tickets: € 6, € 5.