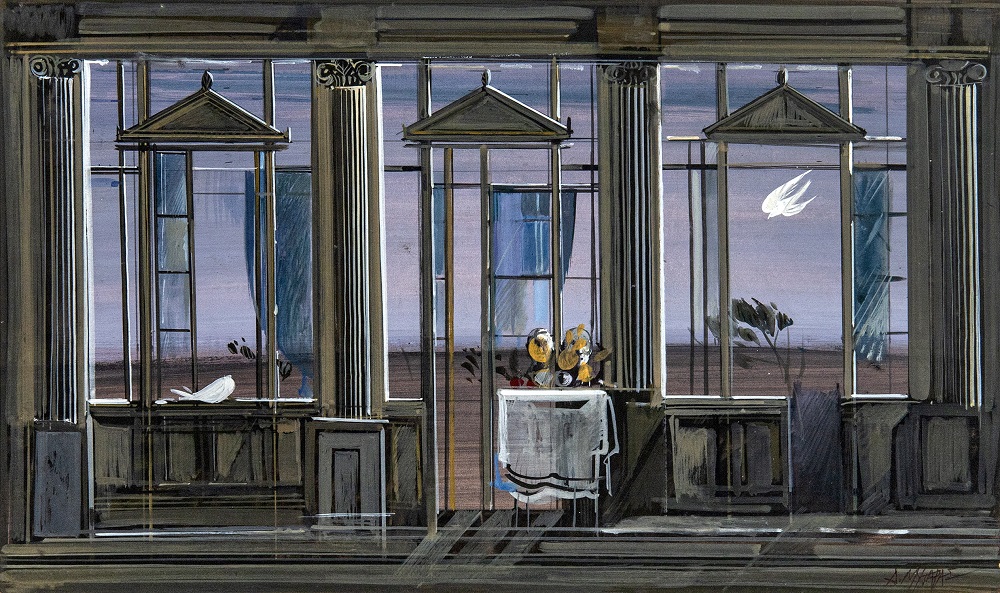 The Autumn Modern Greek Art Auction that will take place on Wednesday 27 September at 6:00 pm marks the beginning of the new season for VERGOS Auctions. One more auction is added to the already successful category of seasonal online auctions, characterized by very affordable prices for the works being auctioned.
With prices starting from 200€, the house offers everyone the opportunity to acquire selected works of art. Paintings, watercolours, drafts of sets and costumes for theatrical performances, sketches, sculptures and decorative objects bear the signatures of renowned artists such as: Α. Fasianos, Α. Akrithakis, V. Sperantzas, G. Sklavos, G. Kottis, G. Zoggolopoulos, D. Mytaras, D. Diamantopoulos, Εd. Sakayan, Th. Tsiggos, Κ. Katzourakis, Τ. Mantzavinos, Μ. Charos, Μ. Pop, Takis, Τz. Christoforou, Pavlos as well as G. Tsarouchis, N. Hadjikyriakos Gikas and F. Kontoglou, among others.
In the 144 works included in the auction, female figures are the main focus of the auction. At the same time, landscapes inspired by nature, the Greek countryside and the sea, snapshots of modern life, themes from Greek folklore and religious tradition as well as unique portraits enrich the themes.
The auction will be shown live on the auction house's website and interested parties can participate online, as well as through a written and/or telephone bid.
More Information: www.vergosauctions.com