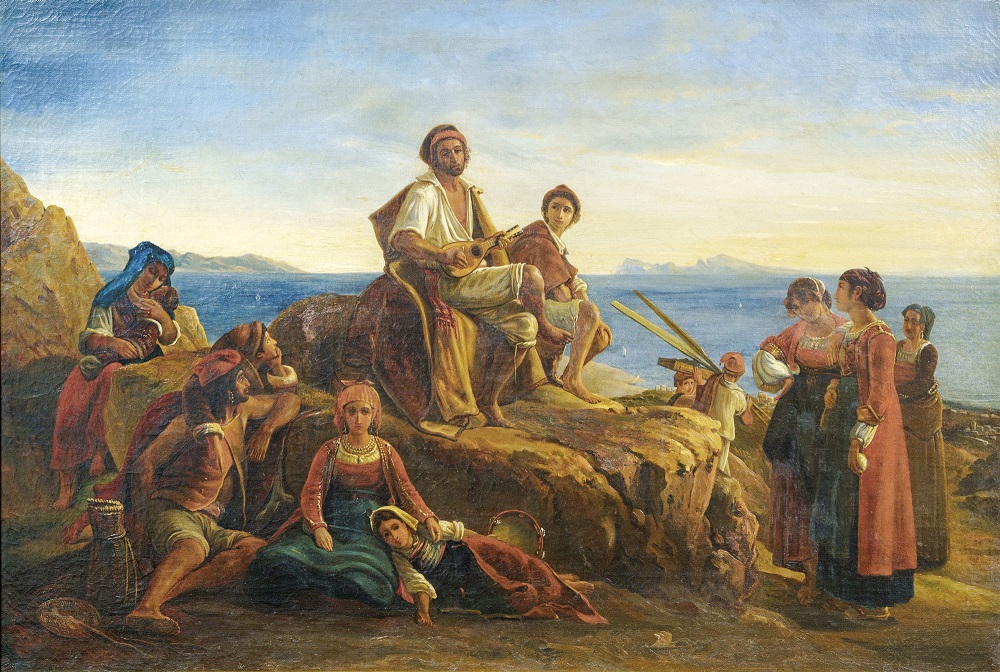 With the auction "Historical and Folklore objects 19th & 20th century" welcomes the New Year VERGOS Auctions. The auction includes a wide range of representative works of art and objects of the period and will take place on Wednesday, February 1, 2023 at the Athens Plaza Hotel.
In the inaugural auction of the year, the following extremely rare items stand out among others:
The squid of Georgios Karaiskakis (early 19th century)
The silver gilt squid of the chieftain of the Greek Revolution of 1821, Georgios Karaiskakis, is available for sale for the first time through auction. This historical object was donated by Cyril Kastanofyllis abbot of the Monastery of Prousos to Georgios Karaiskakis (or Karaisko), when the latter was pandouris (IE. capitanus) of Agrafa. After the death of Karaiskakis, the squid passed into the property of his son Spyridon (1825-1899), a military and later MP and Minister of Military Affairs in the Char governments. Trikoupis, to whom is due the later engraving in the year 1888 with the initials of P.K. (Spyridon Karaiskakis).

The bridal buckle (kemeri) by Georgios Voulgaris (1823-1889)
This particular bridal buckle dating back to the 19th century from the region of Epirus, bears the inscription " Giorgi VOULGARI KALARITOU "and the Christogram" IC XC Nika – 1877 " and was created by Georgios Voulgaris. His art passed to his only descendant, Sotirios Voulgaris (1857-1932), who opened the first jewelry store in Rome that was to lay the foundations for the establishment of the Empire of jewelry and other luxury items under the name "BVLGARI".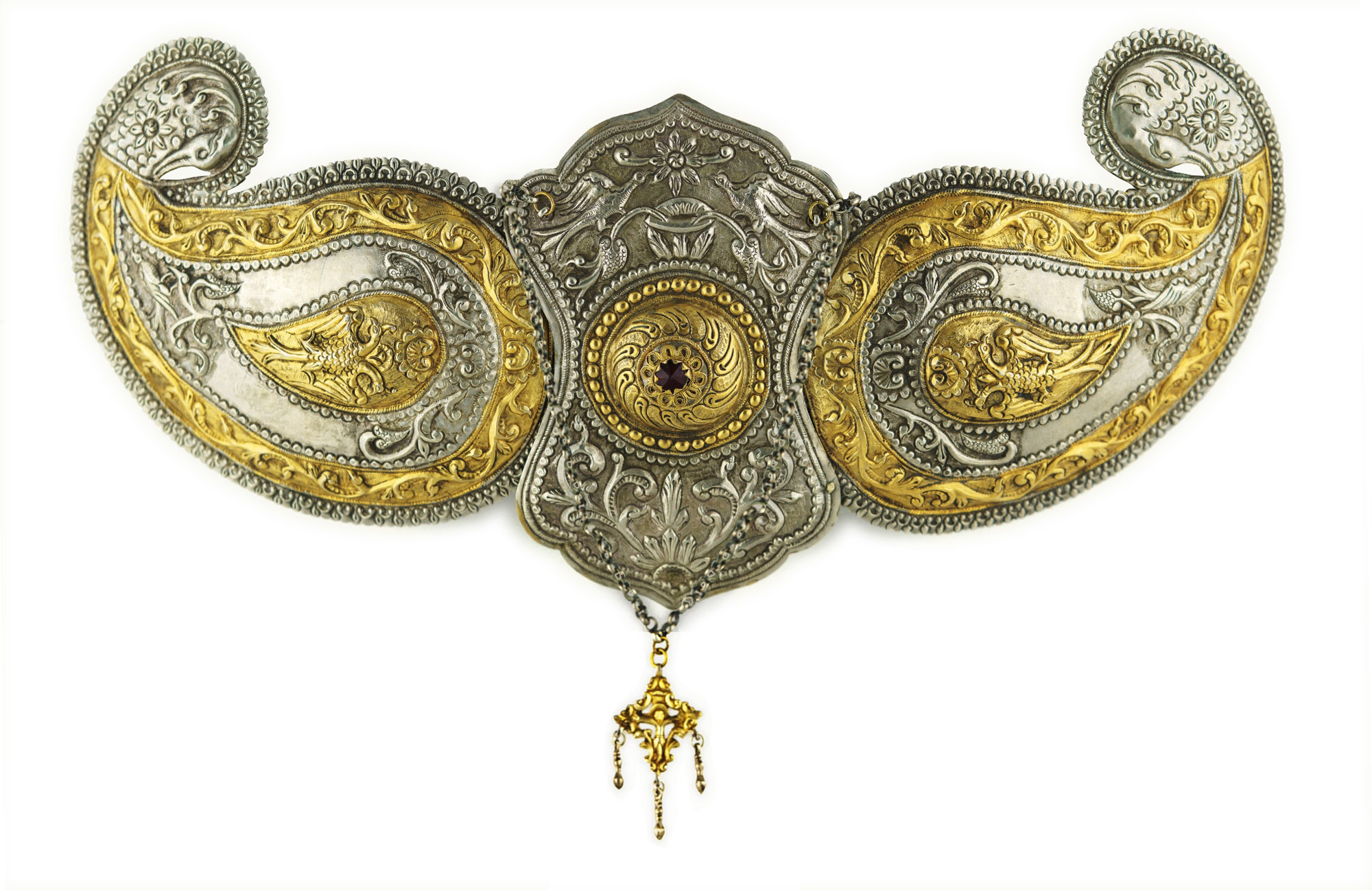 The wooden handmade model of the legendary sailboat Cutty Sark (England, Fr. 1930)
The wooden handmade model on a large scale of the famous sailboat Cutty Sark) is an object of particularly high level of craftsmanship as it is an extremely detailed construction (sails, masts, rigging, ropes, pulleys, macarades, etc.), an exact copy of the original ship.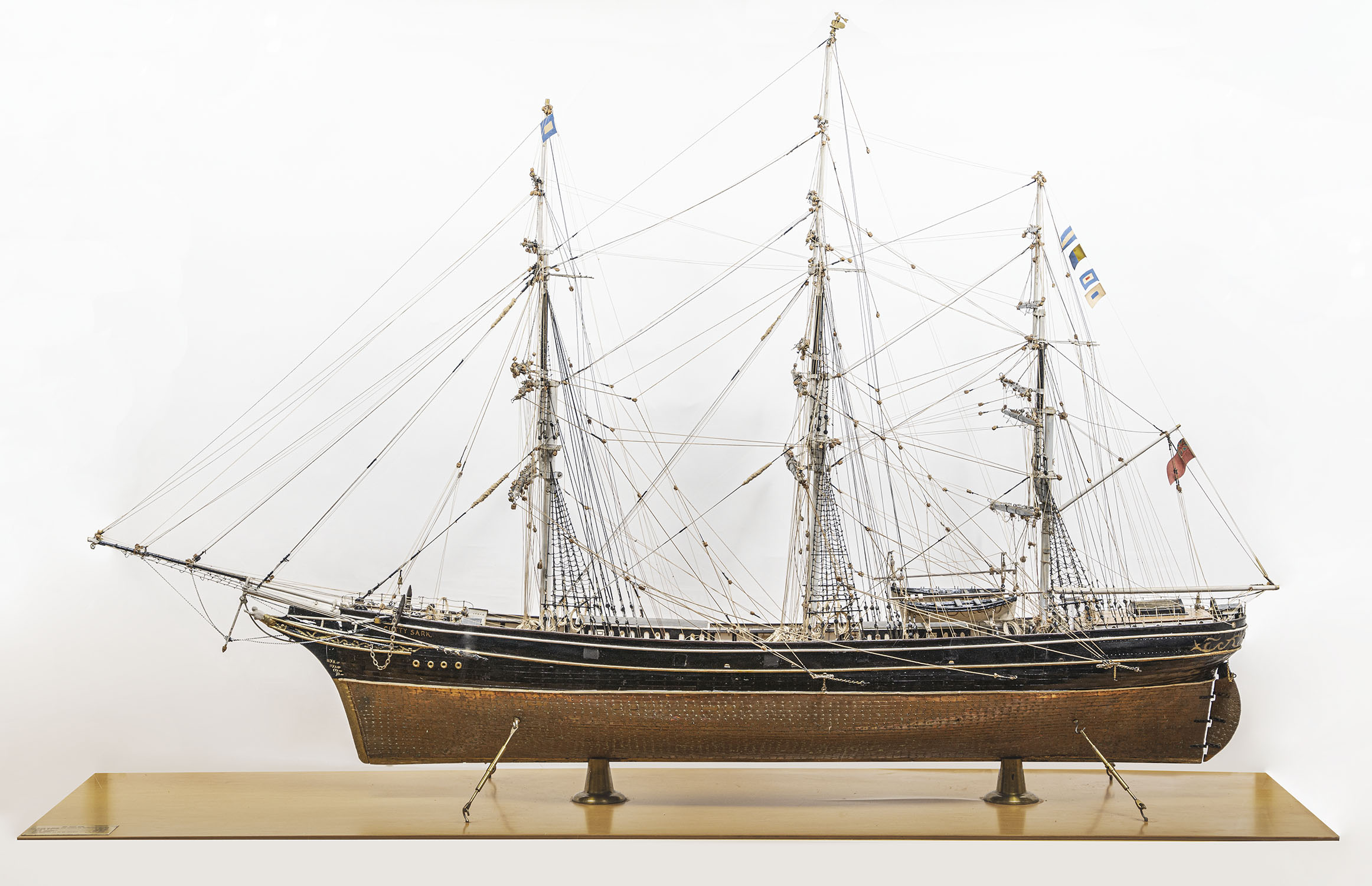 The auction also includes many other items of historical and folklore value such as: portraits of historical figures, paintings, watches and other everyday decoration items with philhellenic themes, Rockets, hubcaps, serving trays, embroidery, crockery, candlesticks, jewelry and decorative clothing and footwear dating back to the 19th century.
For more information on the auction visit the website www.vergosauctions.com