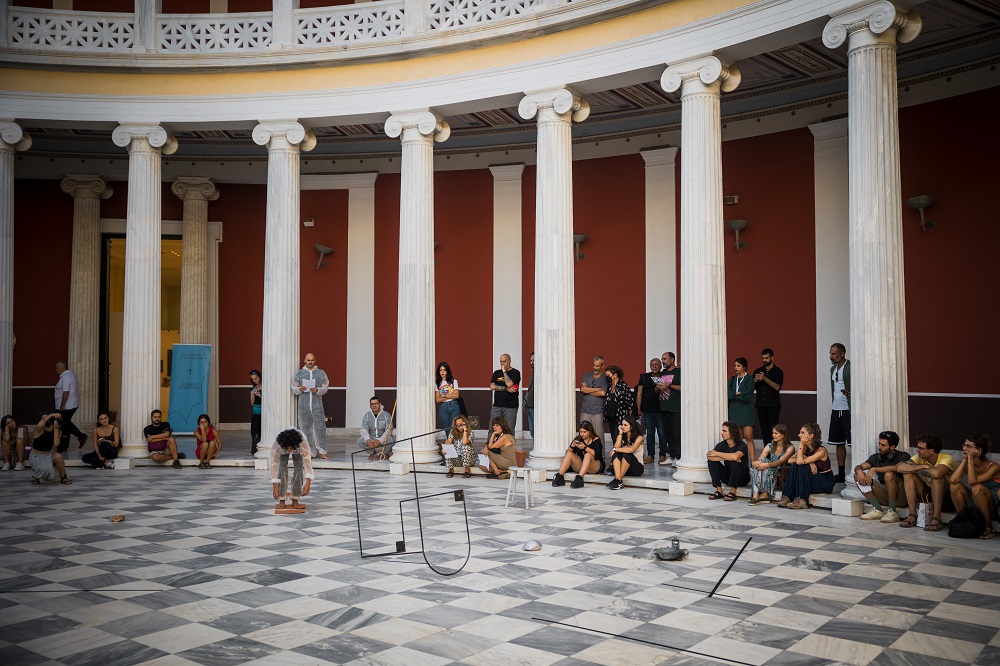 Art Athina took place from 14 to 17 September at the Zappeion Hall. The foyer was organized for the first time 30 years ago by the Hellenic Art Galleries Association to establish itself as the largest annual art event in Greece.
To commemorate the anniversary, this year's event presented a rich programme that included the participation of sixty-seven art spaces from Greece and nine foreign countries (Germany, France, the Netherlands, Cyprus, Britain, Switzerland, Uruguay, Poland, Romania).
Art Athina 2023 gave the opportunity to young curators to take on the implementation of projects within the framework of the fair. Panos Giannikopoulos curated the 12 Performances programme under the title "Live Encounters". The programme of the lectures was curated by Danae Giannoglou. The Video section entitled "I miss you more than I remember you" with moving image works, documentaries and fiction films by creators from Greece, Cyprus, Turkey, Palestine and Lebanon was undertaken by Akis Kokkinos. Investing steadily in its educational role, Art Athina this year again included in its program the Kids' Educational Program designed by the non-profit international social organization for Contemporary Art and Culture, KROMA
For the second year, Art Athina's award for a young artist, which aims to support artistic creation, continued in collaboration with the MOMus-Alex Mylonas Museum, one of the five museums of the Metropolitan Organization of Thessaloniki Fine Arts Museums (MOMus).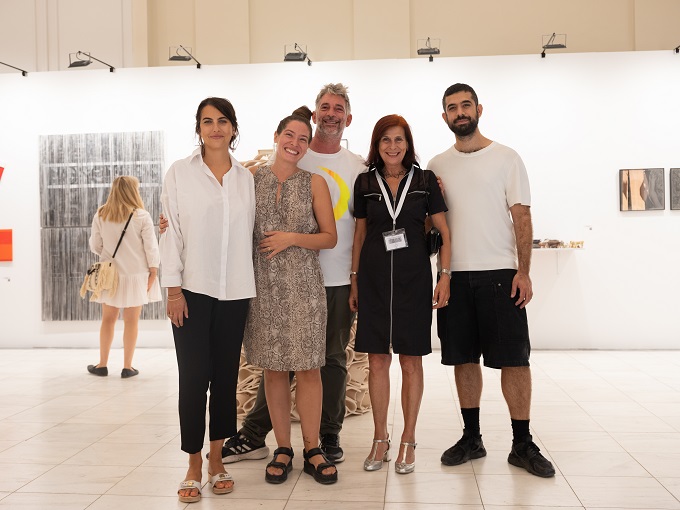 After examining the 18 proposals of the candidates for the award and the art galleries that represented them, the committee unanimously decided to award the prize to Stefania Struza, who was nominated by the gallery a.antonopoulou.art.
The consistency, coherence and multiplicity of artistic pursuits distinguishes the work of Stefania Struzas, which covers a wide range of artistic media. Through her compositions, she approaches critical issues ranging from society to the natural environment, while the symbolic world of objects, concepts such as interculturality, temporality and geography, as well as the exploration of the language of modernism, emerge as dominant.
Art Athina is held under the auspices of H.E the President of the Republic, Katerina Sakellaropoulou.
The renewed team of Art Athina 2023 consists of Antonis Kourkoulos – general coordinator, Marina Fokidi – art direction advisor, Olympia Tzortzi – curator of Projects, Danae Giannoglou – curator of Lectures, Panos Giannikopoulos – curator of the Performance section and Akis Kokkinos – curator of the Video section.