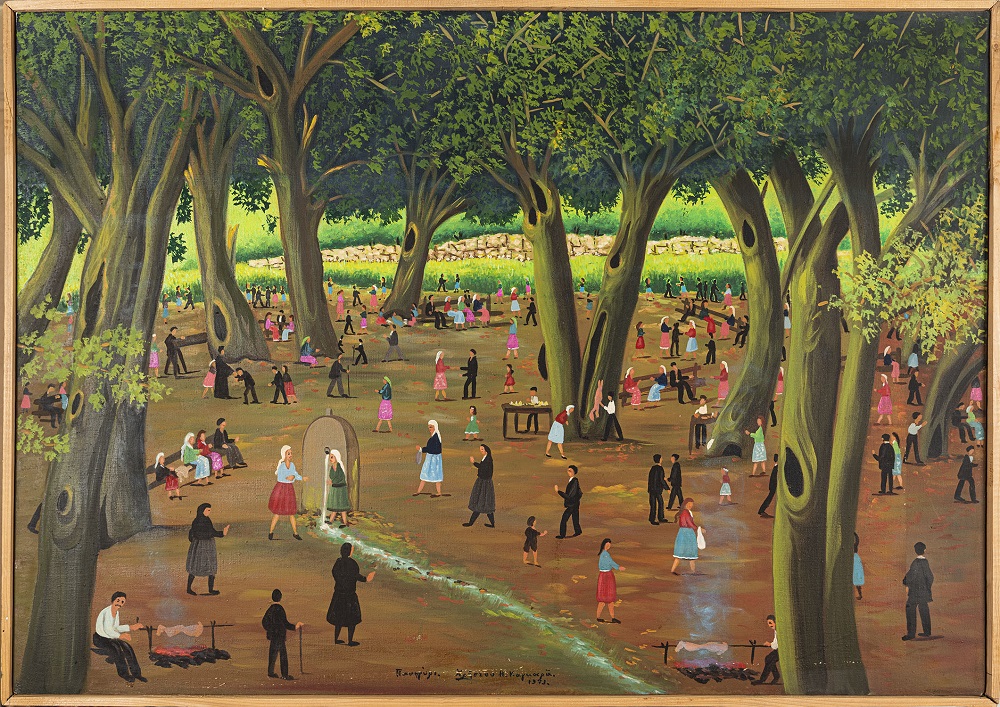 VERGOS Auctions is launching the new season with its Autumn Online Auction of Modern Greek Art, which will take place on Tuesday, September 20 (6:30 pm).125 works by 67 Greek and foreign artists, widely recognized for their artistic career, have been carefully selected by the experienced team of the historic auction house and are being auctioned at a very attractive price range.
Specifically, with starting prices ranging between €100 – €3,000, the house offers the opportunity to an increasingly wider audience to acquire paintings, sculptures and ceramics with strong signatures, making art accessible to all. The popularity of this auction category, which was launched in 2021, crowns the initiative of the house, which aimed to respond to an important demand of enthusiasts of Greek art .
Eleni Vernardaki, Pericles Vizantios, Angelos Giallinas, Yannis Kottis, Aphrodite Liti, Tasos Mantzavinos, Chronis Botsoglou, Dimitris Mytaras, Pavlos [Dionysopoulos], Faidon Patrikalakis, Paris Prekas, Vassilis Sperantzas, Nikos Stefanou, Edouardos Sakayan, Takis [Vassilakis], Panagiotis Tetsis, Yannis Tsarouchis, Alekos Fassianos, John Christoforou are just some of the big names included in the auction.
Interested parties can participate in the live auction online via the House's website, as well as by telephone or written bidding, while the examination of the works will take place by appointment.