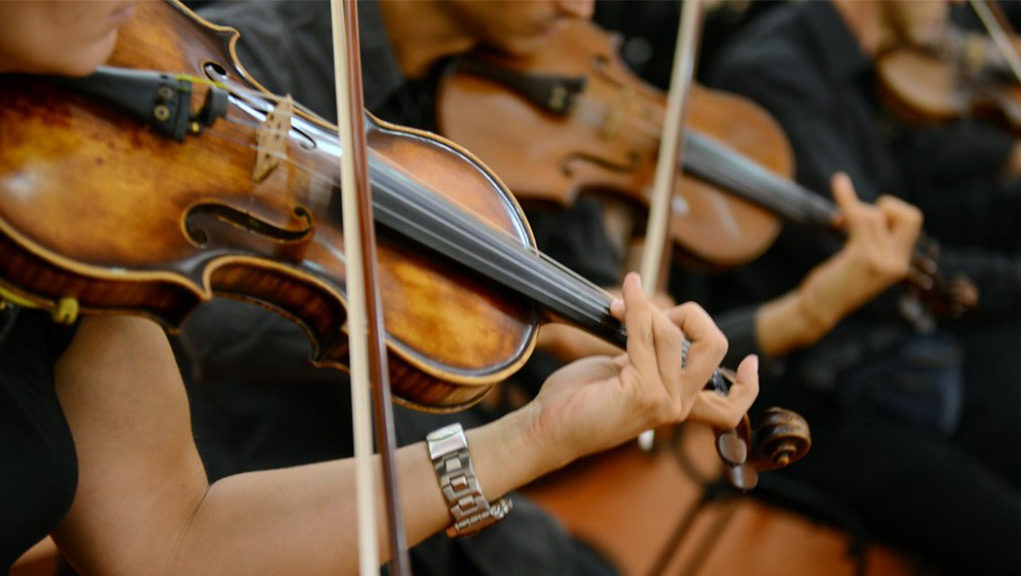 Thirty-seven young soloists from all over Greece will perform chamber music works for strings, winds and piano, as a culmination of their participation in the Art Campus 2022 educational programme of the Friends of Music Association.
At the concert, which will take place on Saturday 12 November at 8 pm in the D. Mitropoulos Hall of the Athens Concert Hall, the young music ensembles will perform works by Joseph Haydn, W.A. Mozart, L. van Beethoven, Franz Schubert, Robert Schumann, Antonin Dvorak, Gustav Mahler, Jacques Ibert and Francis Poulenc.
The young soloists performing in the concert had the opportunity, thanks to the Art Campus Association's program, to be hosted for one week (11-18 July 2022) at Perrotis College of the American Farm School of Thessaloniki, to participate in chamber music ensembles and be taught by the great soloists and teachers Demos Gountaroulis (cello), Tito Gouvelis (piano), Yannis Korbetis (violin), Antonis Manias (viola), Spyros Mourikis (clarinet) and Thodoris Tzovanakis (piano).
After the Athens Concert Hall, the Art Campus 2022 ensembles will perform at the Thessaloniki Concert Hall.
The Art Campus educational programme was established ten years ago and is made possible through the generous sponsorship of Fotini Livanou. For the educational planning of this year's activities, the Friends of Music Association collaborated with the two historical and oldest music educational institutions of the country, the Athens Conservatory and the State Conservatory of Thessaloniki.
THE PARTICIPATING ARTISTS ARE
Konstantina Adelfopoulou (clarinet)   Stella Vahtanidou (piano)
Nikolina Vitouladiti (flute)                                           Angeliki Gana (violin)
Anna Maria Gypaki (violin)                                           Philip Ketentzian (viola)
Spyros Kokonetsi Steriotis (viola)                               Elpida Kolia (cello)
Orestis Kosmas (cello)                                                  Spyros Koukas (clarinet)
Thanos Kyparos (violin)                                                Dimitra Kostika (flute)
Tatiana Lytra (viola)                                                      Vassilis Mourikis (violin)
Myrto Bambarakou (piano)                                         Katerina Netska (horn)
Maria Elli Petridou (cello)                                            Katerina Prodani (violin)
Dionysis Pilarinos (violin)                                             Stavros Samaras (violin)
Jordan Santos Mastrolexis (violin)                              Orpheus Sarantakos (violin)
Kallifoni Saradakou (viola)                                           Marios Skoutelis (double bass)
Alexandra Sillaidi (violin)                                              Konstantina Tympanidou (piano)
Era Hadjari (cello)                                                          Stefania Hashapi (violin)
Sophia Hatzi (viola)                                                       Christos Hatzinathanael (cello)
Evangelia Demetra Hadjinassiou (bassoon)             Petros Chochlakakis (piano)
Nikos Christianos (oboe)