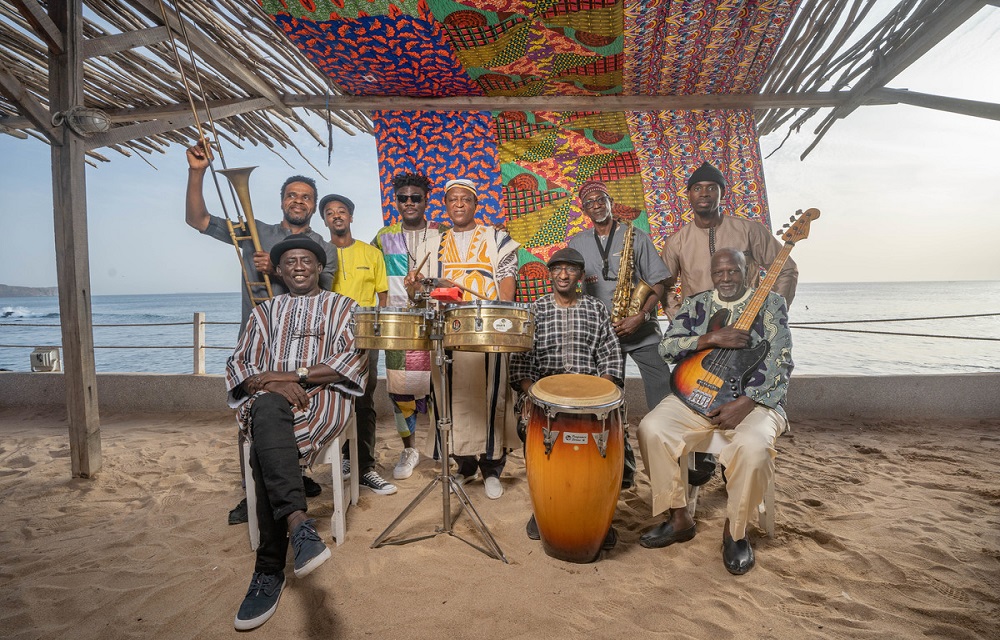 On Saturday 2 September, Orchestra Baobab, one of the most iconic bands in the history of world music, will come to Stavros Niarchos Park of the Stavros Niarchos Foundation Cultural Centre (SNFCC) to travel the audience to the dance rhythms of the African continent, as part of the last Parklife concert of the season. The evening starts with a DJ set by Teranga Beat, spreading psychedelic afro-jazz and funky-tropical sounds of Africa at the Great Lawn.
The concert is free of charge thanks to the donation of the Stavros Niarchos Foundation (SNF).
Their epic story begins in the heart of Dakar's Medina in the 1960s. A band that started their journey with a residency at the lively Baobab Club in Dakar, turned out to be the greatest dance band of the African continent. Adored both at home in Senegal and across the world, the legendary Orchestra Baobab, 52 years after it was founded, stills shares with the world its unique blend of Afro-Latin and Cuban styles, and West African griot music.
They count more than 20 studio albums, among which is one of the greatest world music albums: 1982's Ken Dou Werente. Their collaboration with artists like Ibrahim Ferrer of Buena Vista Social Club, Cheikh Ibra Fam, Youssou N'Dour and Dave Matthews is simply unforgettable.
Going through a constant period of reshuffling over the last 20 years, through revised recordings, new releases and monumental concerts, Orchestra Baobab always finds itself reborn (literally, as many of the original members have passed away, with the baton passed to their descendants) and confirms its international status with every appearance.
Program:
19.30: Teranga Beat (DJ set)
21:00: Orchestra Baobab (Live)
INFO
Saturday 02/09
Great Lawn, Stavros Niarchos Park, SNFCC
Syggrou Avenue 364, Kallithea
Free Admission
More Information at snfcc.org/OrchestraBaobab  and on the socialmedia @SNFCC.