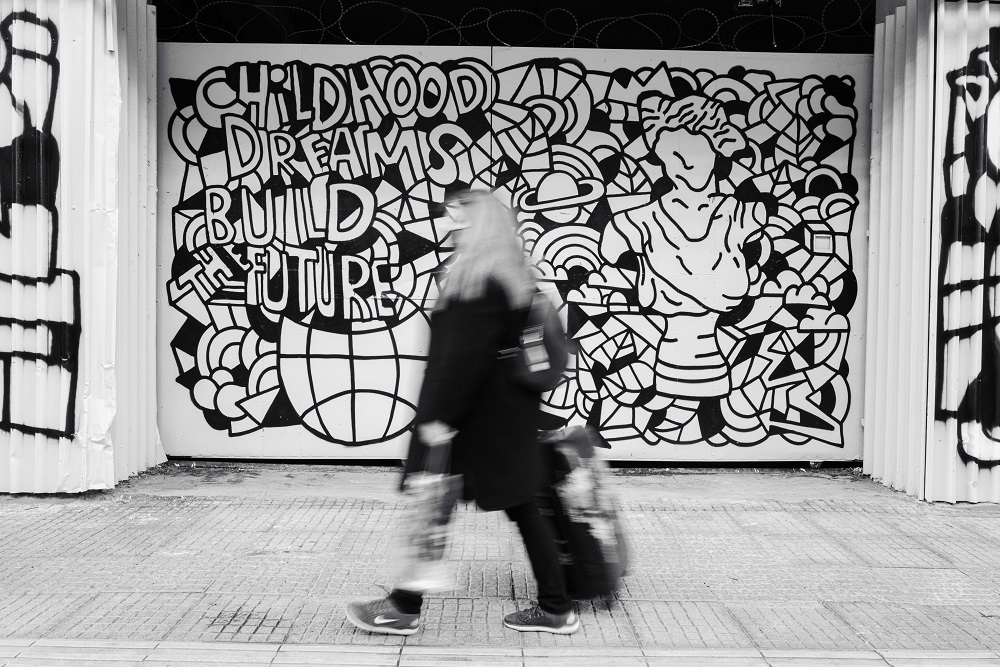 30/09/2022 – 21/10/2022
Opening Reception: 30/09/2022, 19:00
The Eye Altering is pleased to announce the first solo show of Sotiris Fokeas aka Soteur in Thessaloniki entitled "Treat Art Like Pizza and It Might Feel Slightly Less Boring".
Soteur's artistic research focuses on traditional dilemmas that still beset art such as the role of the contemporary artist in the art world, the artist as a stage persona distinct from the artist as creator and the separation between the public and private spheres as two conflicting places of action. Having as his starting point his strong objection to the art conventions, the well-known Greek artist creates a temporal environment as a deliberate attempt to present to the public art beyond the dualism of art as action vs art as object.
In this bold shot, both process and concept play a key role. The process commences the moment Soteur decides to realize the whole project in situ in Thessaloniki so as to incorporate his personal experience of the city into the environment instead of bringing already executed paintings and installing them as it usually happens in an art exhibition. The artist invades the space of the gallery and fills it up with more than 50 m2 of paper covered with his popular glyph-like drawings. That way, he provides a bridge between the ordinary experience of wall[1]hanged painting and the environmental interventions that involve 'mark-making practices' that are analogous to historic and prehistoric phenomena such as rock art. The final step of the process takes place on the very last day of the show (04/11/22) when the artist invites the gallery visitors to help him take down the exhibition, cut the artworks and sell them for a symbolic price to render them accessible to the general public.
The whole process ascertains the significance of materiality within the notion of proximity and confirms the importance of the physical experience as the final artwork manifests both as an object – painting and installation – and as an experience – happening in the closing event. Thus, he succeeds both to establish a fundamental relationship between the viewer and the artwork in all its manifestations and also to engage the audience in the creative deinstallation of the show as an inverted practice of the conventional art show installation where the artwork remains distant and inaccessible.
Closing Event: 21/10/2022, 19:00
The Eye Altering, 2 Paikou Street, 54625, Thessaloniki, Greece