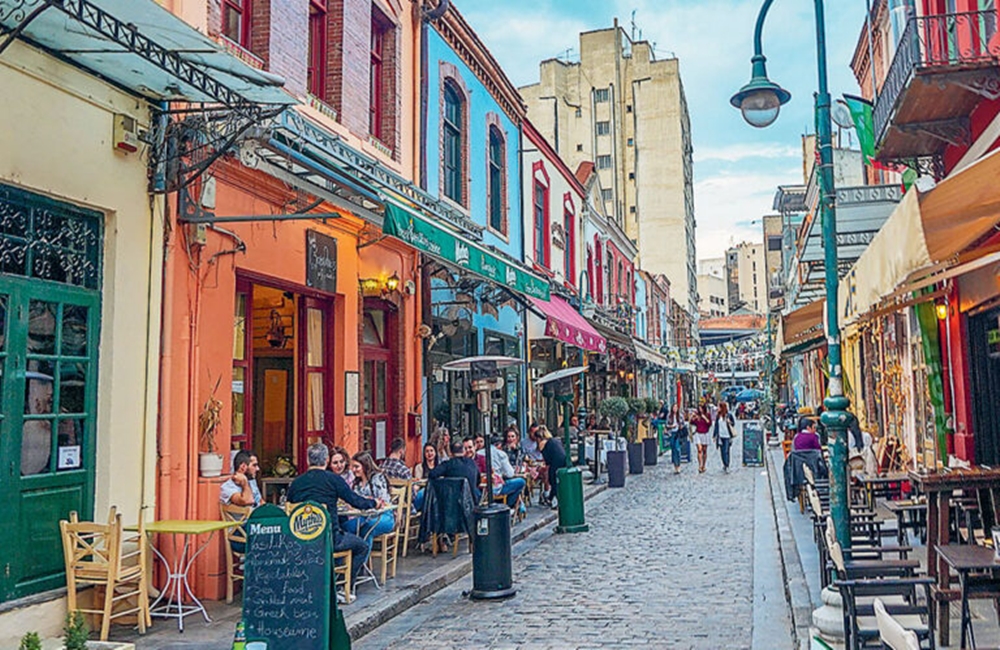 "The city's name is on the world tourist map – we are starting to reap the rewards," said Konstantinos Zervas from the Board of Directors' podium. In his statement at today's meeting, the mayor of Thessaloniki referred extensively to the upward trend in tourism in the city, citing figures. "The average stay of a tourist in Thessaloniki in 2019 was 1.2 days while today it is 2.7 days – the average tourist in our city this year consumes 25% more than he did in the past," he said, while at another point in his statement he referred to at least 600 new beds from new hotels that started operating or will operate in the near future.
"All this is not due to an automatic pilot, it did not happen by chance but with a very methodical effort and with a targeted and coordinated promotion of our city," he said. He noted that Thessaloniki occupies a prominent position in the international press with a series of laudatory publications that present it as a very worthy destination.
Increased traffic at the airport and port, satisfactory occupancy of hotels
The mayor of Thessaloniki described the increase in traffic at Macedonia airport as significant, while he made special reference to the port and the cruise industry: "more than 60 cruises are confirmed for 2022, when last year it was 16 and in 2019 about 20".
The Municipality of Thessaloniki has granted 40 licences for filming of films and commercials.
A point of particular importance for the visibility and promotion of the city was announced by the mayor of Thessaloniki: "the Municipality of Thessaloniki has granted 40 licenses for the use of public space in 2022 for filming films and commercials. All this obviously did not happen only through our own efforts. We have many partners – the Greek National Tourism Organization, the Ministry of Tourism, the Region of Central Macedonia, the filmoffice" he stressed and added "there are many who contributed to this result. But the important thing is that we have these results".
"Every year we want the numbers to improve and the hotel occupancy to be increased for 12 months of the year," said Konstantinos Zervas, stressing that this effort along with the improvement of infrastructure, the completion of the metro, the upgrading of public space will lead to even better results.
photo source: https://www.googlareis.gr/