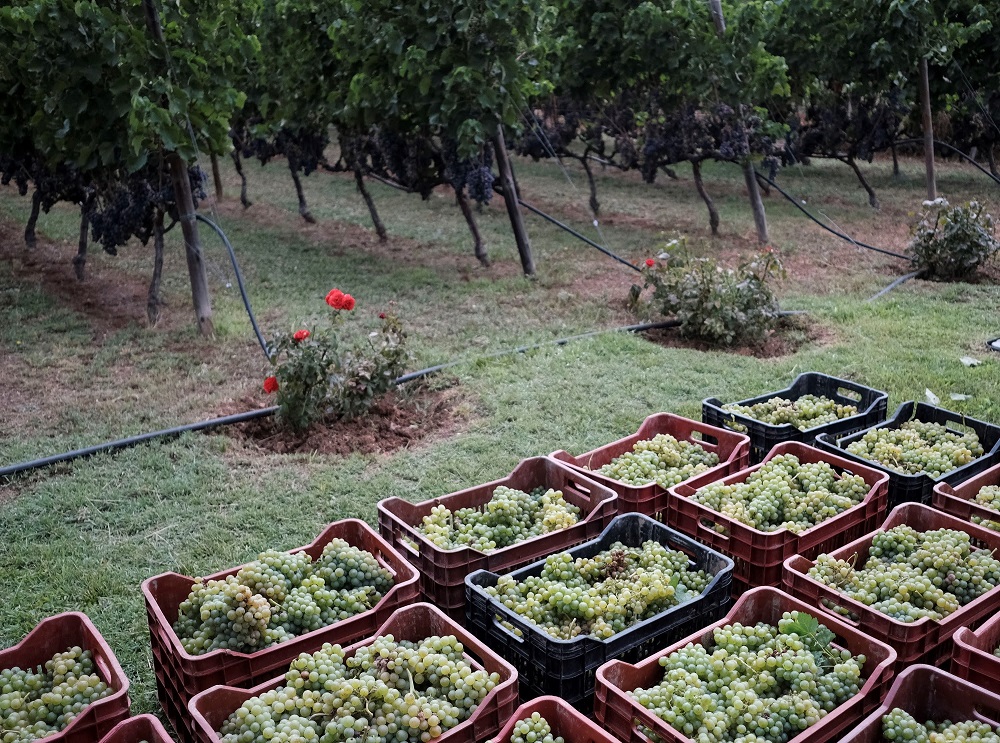 In the global network of cities with urban vineyards Urban Vineyard Association is included Thessaloniki, alongside cities such as Turin, Paris, Venice, Milan, Lyon and New York.
The municipality of Thessaloniki is the only Greek municipality that has created its own organic urban vineyard, located in the area of Doxa, opposite Kaftanzoglio Stadium, in the area between Agiou Dimitriou, Kaftanzoglou, Tzovaropoulou and Tilos streets.
"Our urban vineyard is growing and is becoming another strong card for our tourist identity, for the recognition and the increase of traffic in the city. With the inclusion of the urban vineyard of the municipality of Thessaloniki in this global network, the narrative of the wine and gastronomic culture of the city is strengthened", said in his position during tonight (30/01) meeting of the Municipal Council the mayor of Thessaloniki Konstantinos Zervas.
The aim is to preserve the wine heritage
Based in the city of Turin, the Urban Vineyard Association is a network of cities and initiatives. The cities participating in the network have as a common feature the cultivation and development of vineyards within their urban fabric.
The objectives of the network are, among other things, the protection of the urban landscape, the preservation of the viticultural and wine heritage of the cities, the creation of productive communities as well as the cultural and tourist promotion of the vineyards.
The history of the vineyard
The urban vineyard of the municipality of Thessaloniki was created in 2013 as a result of the collaboration of the municipality with the Laboratory of Viticulture of the Agricultural School of the Aristotle University of Thessaloniki as well as with the Gerovassiliou estate.
The city acquired its own vineyard in an area of two acres opposite Kaftanzoglio Stadium, where formerly operated The Machine Shop of the municipality of Thessaloniki. In this unique area, in the heart of Thessaloniki, wine varieties have been planted. From the white varieties Robola and malagouzia were selected and from the red ones Agiorgitiko and xinomavro.
From 2013 until today this space hosts urban agriculture, internship and education activities, while it is a meeting place of the neighborhood and the community. Every year students, students and many other visitors from both Greece and abroad visit the vineyard of the municipality of Thessaloniki. Every September the annual harvest is a beautiful celebration for the city.
Every year the wine of Thessaloniki, the famous "Gorgona", is produced from the urban vineyard. This year, for the first year, the municipality of Thessaloniki auctioned wine bottles from the urban vineyard in support of the municipal nursery "Agios Stylianos".