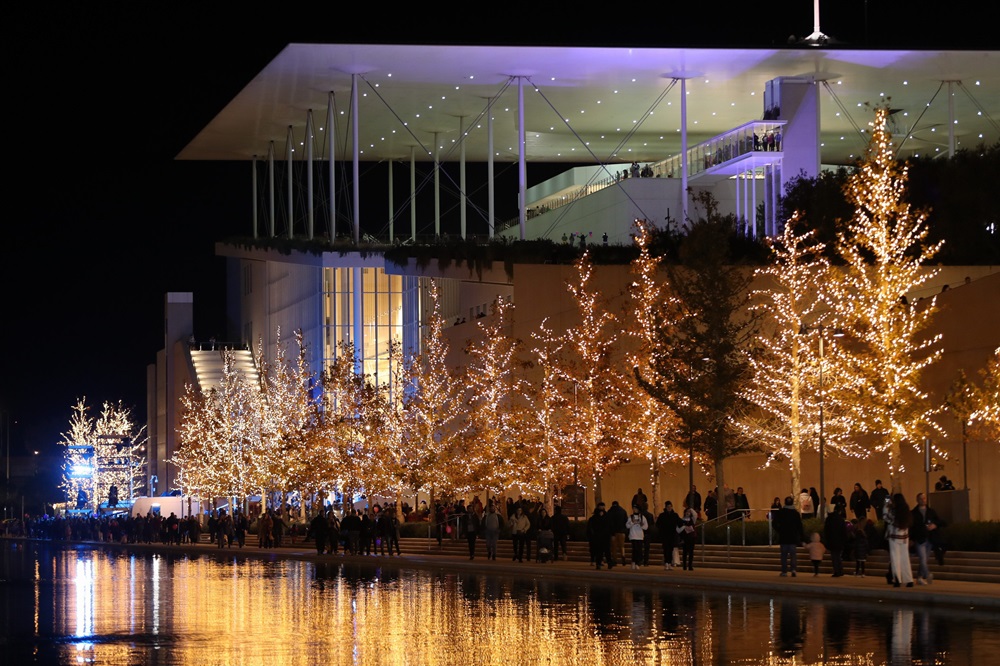 On Friday, December 1, at 19.00, the SNFCC Christmas World comes alive, energizing the entire city into the rhythm of Christmas.
The Ice Rink at the Canal, the Light Installations at Stavros Niarchos Park, the tall decorated fir trees at the Market and the illuminated plane trees along the Canal, the Fountains, the great celebration of December 1st and the always spectacular New Year's Eve are just a few of the experiences that have become a tradition for thousands of visitors, establishing the SNFCC as a favorite Christmas destination.
The countdown started on November 1 on the SNFCC's social media, and continues until November 30, with a series of separate videos that you can watch here.
The SNFCC's Christmas World comes to life with the donation of the Stavros Niarchos Foundation (SNF).All activities and events take place either with free entrance or with a very affordable ticket.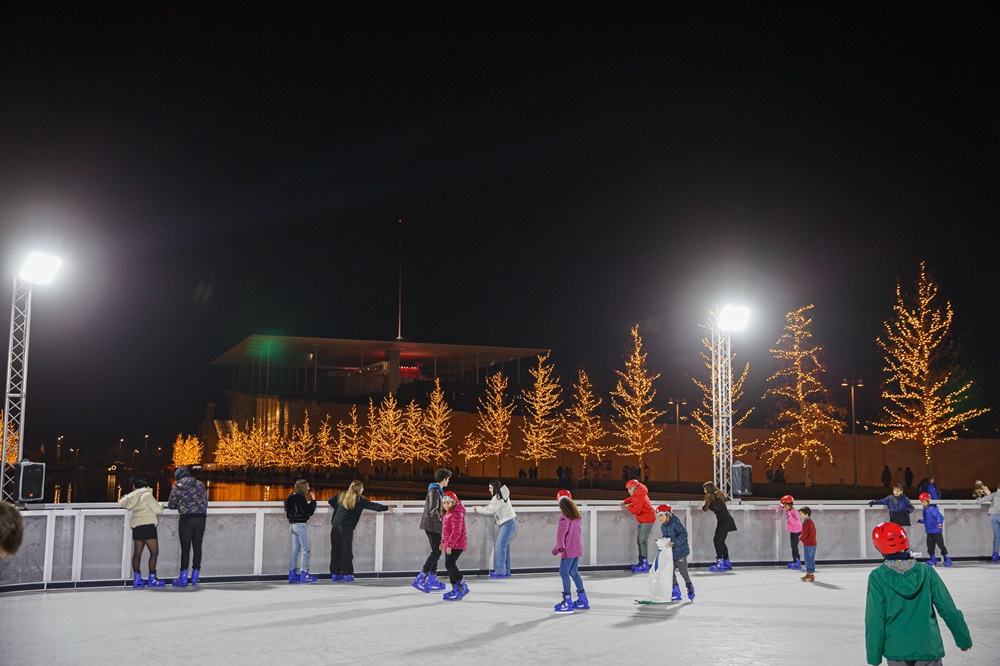 December 1 at 19.00: The Christmas World of the SNFCC comes to life
Agora SNFCC
Free Admission
The glamourous celebration, hosted by Nandia Kontogeorgi, kicks off the Christmas celebrations, with 80 plane trees flooding the Canal with light and the Festival of Light Installations setting Stavros Niarchos Park aglow.
The setting of the ultimate Christmas walk in Athens is complemented by the Ice Rink at the Canal, offering a high-end track for endless swirls virtually on the water, and the Fountains powering up the Christmas experience with color and imagination.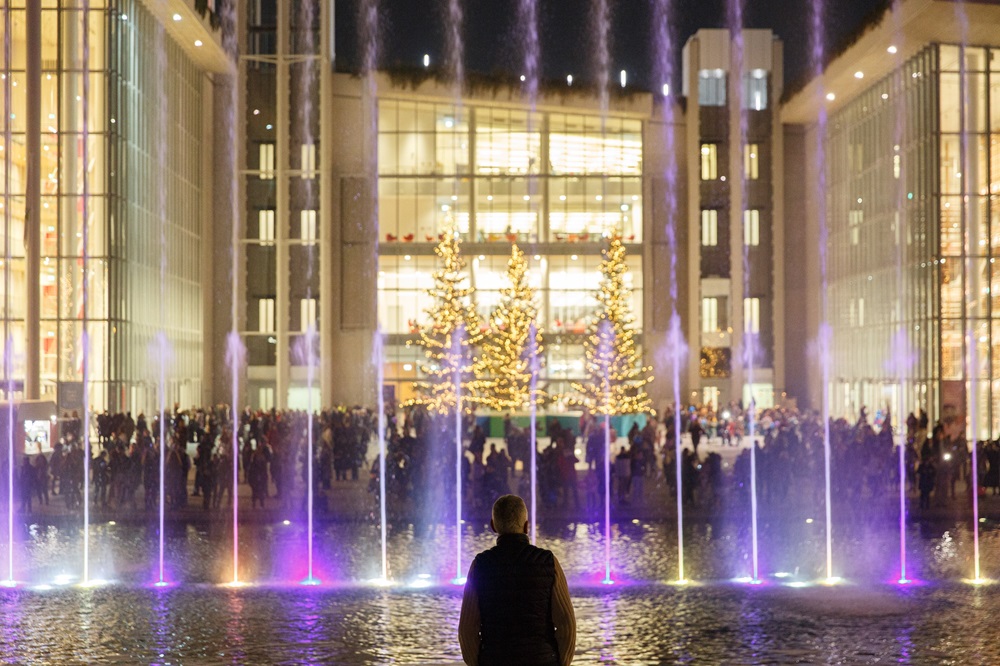 Like every year, the meeting point is the Agora, where the children's choir of El Sistema Greece sets the tone of the evening with traditional carols from various parts of the world. After that, Mwenso and the Shakes come straight from Harlem, New York City, to stir up the audience with a special Christmas program titled "Afrofuturistic Christmas Wonderland." An exuberant musical performance, sprinkled with Christmas glitter and all-time classic hits such as "Santa Claus Is Coming to Town," "Have Yourself a Merry Little Christmas," "Rudolph the Red-Nosed Reindeer," "Winter Wonderland" and "Silent Night," to name a few.
It is a festive concert in collaboration with the Lincoln Center for the Performing Arts in New York City, as part of the Stavros Niarchos Foundation-Lincoln Center Agora Initiative, a partnership for the redefinition of public space, of which the "Twin Agoras" at the SNFCC and Lincoln Center are part. The entire event will be broadcast in Lincoln Center's David Geffen Hall.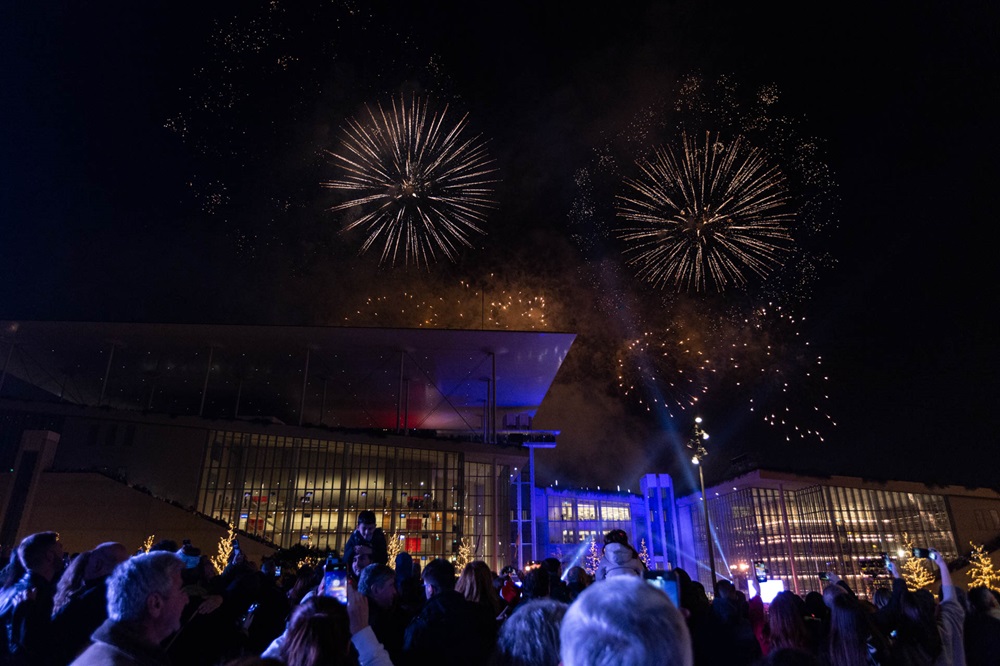 The December 1 celebration will be broadcast online by ERT2.Admission for the public is free.
On the 1st of December the lights come on in a big celebration at 19.00 with free entrance!
The Rink on the Canal is back bigger than ever.
The Festival of Light Installations gives glamour to the Stavros Niarchos Park in the evening.
A rich programme of events throughout the month, culminating on New Year's Eve.
More Information: https://www.snfcc.org/Xmas2023