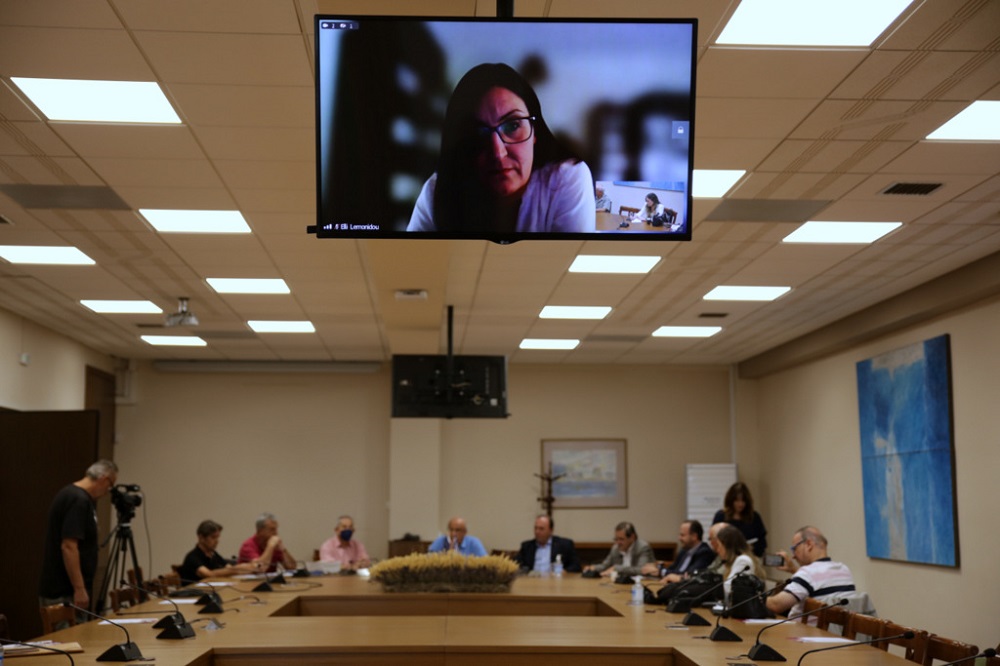 With an innovative festival, Patras welcomes the first-year students on 14, 15 and 16 October. Through the connection between the city and the university, students will have the opportunity to get in touch with the sights, antiquities, market and businesses of Patras.
It is an initiative of the University of Patras in co-organization with the Region of West Attica and the Chamber of Achaia and with the assistance of the Municipality of Patras.
The official presentation of the festival and its program was addressed by the Rector of the University of Patras Mr. Christos Bouras, the Vice-Regional Head of Economic Policy and Financial Control Mr. Andreas Filias, the Mayor of Patras Mr. Kostas Peletidis, the President of the Chamber of Achaia Mr. Platonas Marlafekas, the Deputy Mayor of Planning, Mr. Nikos Aspragathos, President of the Municipality of Patras, Mr. Vangelis Politis-Stergiou, President of the Topalis Foundation, Mr. Christoforos Krontiras, Professor of the Department of Physics and Chairman of the University's Liaison Committee with Patras, Mr. Markos Marangos, Vice Rector of Student Affairs – Director of the Pathology Clinic of the General Hospital of Patras and Ms.  Elli Lemonidou, Scientific Coordinator of the conference on 1922 and the Asia Minor Catastrophe.
Christos Bouras, Rector of the University of Patras: to develop the institution into the "Carnival of Autumn"
Andreas Filias, Vice-Regional Head of Economic Policy and Financial Control Region of Western Greece: the goal is from next year to talk about an institution
Kostas Peletidis, Mayor of Patreon: All the infrastructure of the Municipality is at the disposal of young children
Plato Marlafekas, President of the Chamber of Achaia: One of the initiatives that show the good image of our city
Nikos Aspragathos, Deputy Mayor of Planning, Environment, Energy and Studies of Greenery, Cleaning, Recycling and Mechanical Equipment Projects of the Municipality of Patreon: The city in which we live has its values
Vangelis Politis-Stergiou, President of the Topalis Foundation: 'We will give students the opportunity to learn in a very short time what some people never learn when they leave the city'
Christoforos Krontiras, Professor of the Department of Physics – The events are not only for new students but for all students and their contact
Markos Maragkos, Vice Rector of Student Affairs – Director of the Clinic of Pathology at the General Hospital of Athens: the University that will be their home for the next few years
Elli Lemonidou, Scientific Coordinator of the Conference on 1922 and the Asia Minor Catastrophe: It is important that the Rector saw it as a duty of the University to organise a large conference