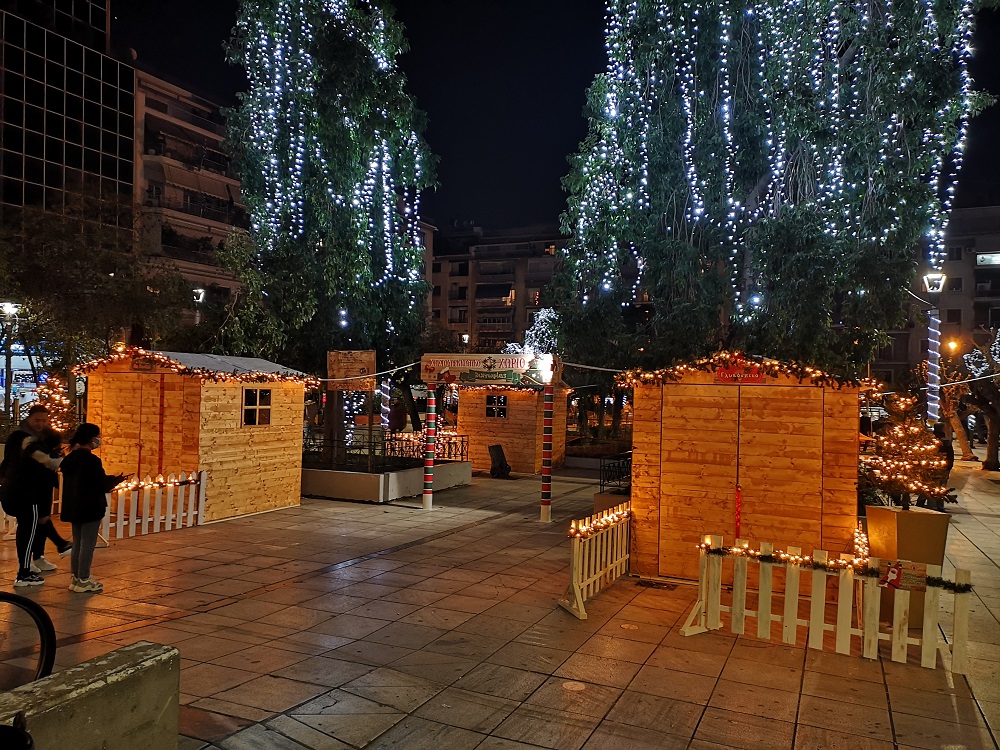 From December 23 to January 6, the municipality of Athens, through the Organization of Culture, Sports & Youth of the municipality of Athens (Opanda), transforms neighborhoods of Athens into impressive "Christmas villages" full of actions and games that will excite children. This year, four more are added to the map, in order to enhance the festive atmosphere in the city.
Santa Claus and his elves will be in their places every day to welcome young and old in the squares: Messolonghi (Pagrati), Heldraich (Neos Kosmos), Jacqueline De Romigi (Thissio), Agia Aikaterini (Kato Petralona), Athanasiou Diakou (Thymarakia), Nathanael (AG. Eleftherios), Agios Andreas (Lambrini), Agios Panteleimon, Agios Dimitrios (Panormos, Ampelokipoi) and Gika (Greek-Russian).
On Friday, December 23 at Ghika Square, at 17: 30, the mayor of Athens Costas Bakoyannis will inaugurate the Christmas villages with a spectacular opening ceremony.
Petros Kourtis and the band with his lead soldiers will flood the bright Christmas night with festive melodies, which will include many happenings and will enchant the children, but also the adults who will feel children again.
"This Christmas takes shine and rhythm from the neighborhoods of the city! Ornaments, light, shine, but also a very rich quality program for the whole family, which we prepared with great care in collaboration with the cultural organizations of the municipality of Athens. This Christmas we again enjoy together with our children, the neighborhoods, the center, the squares and the streets of the city. I hope they are unforgettable. Happy Holidays!" said the mayor of Athens Costas Bakoyannis.
Constructions, treats, face-painting stilts, jugglers, Christmas mascots, animateurs, puppets and magicians and many more festive surprises will scatter children's smiles.
Following the map of the village, young visitors will discover the magical route with the final destination of Santa's house, while at the same time they will participate in various artistic interactive events, which will offer a unique Christmas experience.
Opening hours of Christmas villages:
Daily: 11:30 – 14:00 & 15:00 – 20:00 | Saturday 31.12: 11:00 – 17: 00