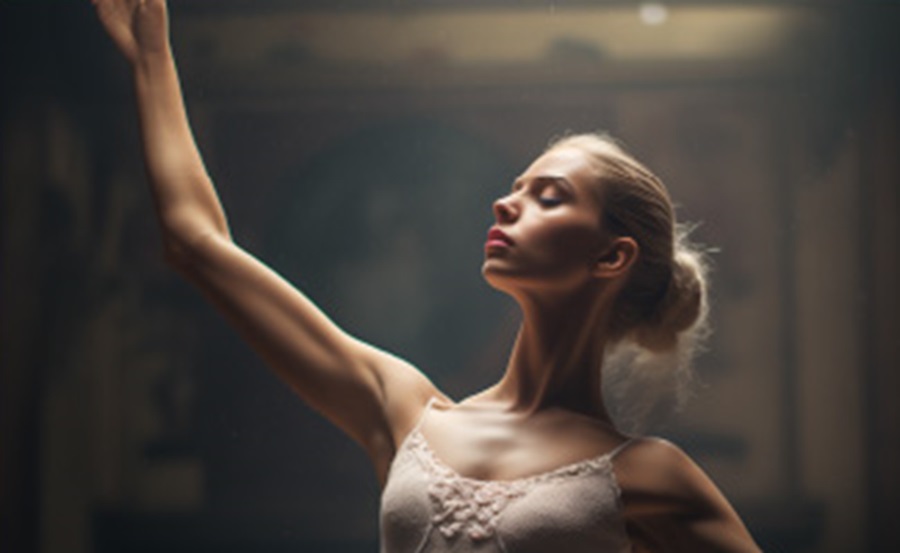 This December, the Athens College Theater welcomes the UKRAINIAN CLASSICAL BALLET, which will bring us the magic of Christmas through three of Tchaikovsky's top works.
The Nutcracker, Swan Lake and Sleeping Beauty, the three most beloved works of the legendary composer, come to life on the stage of the Athens College, offering an outstanding performance that will enchant the whole family.
UKRAINIAN CLASSICAL BALLET is an internationally renowned ballet company from Ukraine, consisting of professional dancers with passion and enthusiasm for their art. The dancers, graduates of leading Higher Schools of Dance from all over Ukraine and other European countries, with their high-level technique, charm us and transport us to the dream world of Tchaikovsky, bringing to life the most beautiful ballet stories.
THE NUTCRACKER
The most tender Christmas story that the whole family will love. Marius Petipa's imaginative choreography and Tchaikovsky's unsurpassed music has established it as one of the most popular shows.
Join little Clara on an unforgettable fantasy adventure. Clara falls asleep one Christmas night and is transported to a dream world full of surprises. Meet the adorable candy fairy, the mighty army of mice, the little snowflakes and their dance and of course the charming Nutcracker. A Tchaikovsky play synonymous with the magic of Christmas that is not to be missed.
SWAN LAKE
A landmark work in classical ballet, but also in the works of the legendary composer Tchaikovsky. A hymn to love that never ceases to fascinate the spectator. The most poetic, romantic and tragic love story not to be missed. Meet the beautiful Odette, a girl who because of an evil wizard is doomed to live half as a swan. You too will be enchanted by her dance in the mysterious Swan Lake, just like Prince Sigfried. Only true love can defeat and break the spell.
SLEEPING BEAUTY
The beloved story of the Brothers Grimm comes to life through the music of Tchaikovsky and the dancers of the UKRAINIAN CLASSICAL BALLET in an extraordinary performance that will charm young and old alike. The prophecy of a malevolent witch will condemn a little princess to an eternal sleep when she is pierced by a needle on her 16th birthday. But the good fairy will change the prophecy. Only a prince's kiss can save the princess and break the spell.
INFO:
TCHAIKOVSKY BALLET FESTIVAL
by
UKRAINIAN CLASSICAL BALLET
Athens College Theater
22 Δεκεμβρίου – 7 Ιανουαρίου
Program
Friday 22 December:  THE NUTCRACKER- 19:00
Saturday 23 December: THE NUTCRACKER- 17:00
Sunday 24  December:  THE NUTCRACKER– 17:00
Monday 25 December:  THE NUTCRACKER– 20:00
Tuesday 26 December:  THE NUTCRACKER– 17:00
Wednesday 27 December: THE NUTCRACKER – 19:00
Saturday 30 December: THE NUTCRACKER – 17:00
Sunday 31 December : THE NUTCRACKER – 12:00
Saturday 23 December:  SWAN LAKE  – 20:00
Tuesday 26 December: SWAN LAKE – 20:00
Friday 29 December: SWAN LAKE – 19:00
Saturday 30 December : SWAN LAKE – 20:00
Sunday 31 December: SWAN LAKE – 17:00
Saturday 6 January: SWAN LAKE– 17:00
Sunday 7 January: SWAN LAKE – 17:00
Wednesday 3 January:  SLEEPING BEAUTY – 19:00
Friday 5 January: SLEEPING BEAUTY – 20:00
Saturday 6 January: SLEEPING BEAUTY – 12:00
Sunday 7 January: SLEEPING BEAUTY – 12:00
Book your tickets: more.com – www.artinfo.gr
More Information: 210 9213310