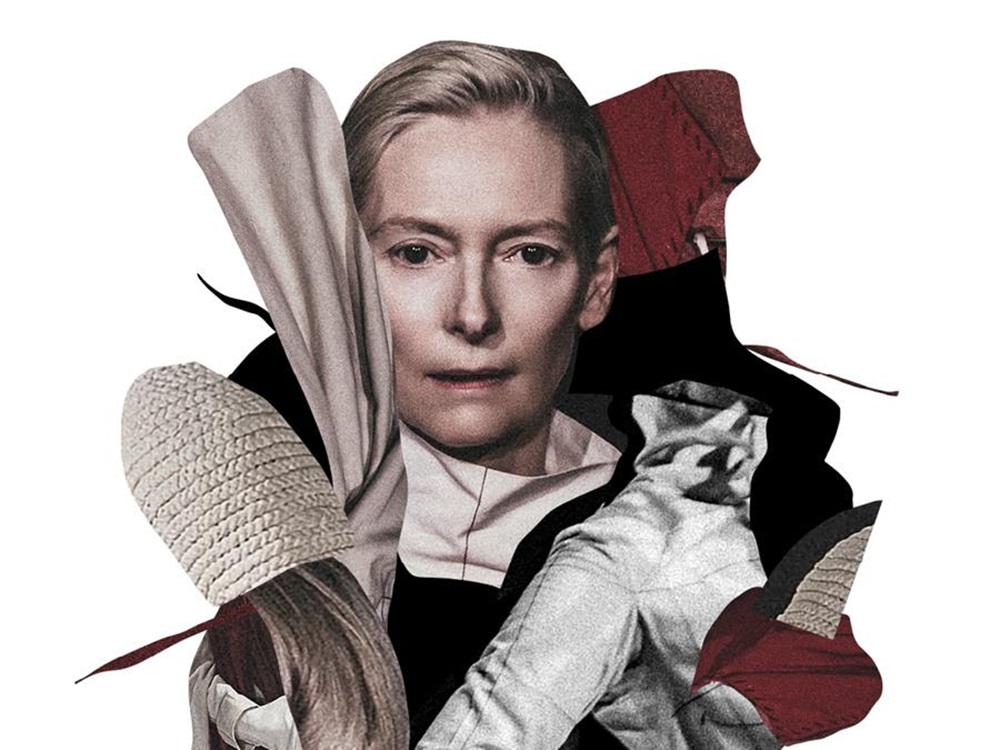 Oscar-winning Tilda Swinton and fashion historian Olivier Saillard come to the Onassis Stegi for the first time with «Embodying Pasolini». A ritualistic and utterly idiosyncratic work starring the costumes of the films of the great anti-conformist filmmaker, poet and activist Pier Paolo Pasolini.
The live performance installation, with Tilda Swinton's androgynous body as a canvas, includes a collection of more than thirty costumes and objects designed in the 1960s and 1970s by Danilo Donati and prepared by the Farani studio for the Italian director's films. Costumes and objects that are works of art in themselves: From the biblical, inspired by the Bedouin caftans and painted emerald – like a painting by Dominikos Theotokopoulos – Herod's costume in the 1964 The Gospel according to St. Matthew, to the handmade, hand-embellished and decorated feather and shell costume and crown worn as Jocasta by Silvana Mangano in 1967's "Oedipus Rex" and from there to the clothes and props of the exotic "Arabian Nights" (1974) and the sweeping " Salò, or 120 days of Sodom" (1975).
Only in this case, Swinton herself, like a silent window-shop mannequin, wears the costumes one by one, for all to see. Captured behind the fabric, she does not interpret the roles of the actors who wore them first
Fabric or moving sculpture? Audience or witnesses of a new ritual? What is certain is that as unconventional as Pier Paolo Pasolini's costumes are discovered and revealed before us, they are capable of bringing tears to our eyes – reminding us of the Latin saying "lacrimae rerum" ("there are tears for things").
Pier Paolo Pasolini is known for his heretical works, his poetic yet insightful look at the human condition and his socio-political and religious concerns. In Danilo Donati he found the ideal partner, whose costumes added authenticity and historical accuracy to the great Italian director's cinematic construction.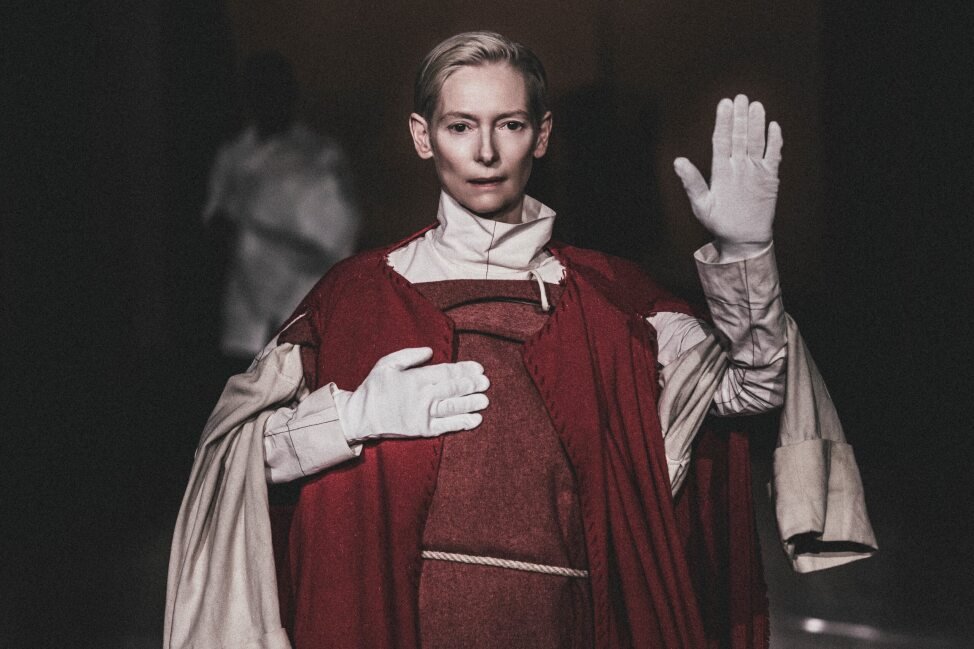 After Performance Talk
On Friday, December 15, 2023, after-performance talk with Olivier Saillard and Tilda Swinton at the Onassis Exhibition Hall -1, with simultaneous interpretation in Greek.
Pre-sale starts on Tuesday 21 November, at 17:00.
Seating for the performance is limited.
11 – 16.12.2023 | Theatre| Exhibition Hall -1
Monday& Friday at 20:00
Tuesday, Thursday, Saturday at 18:00 & 21:00