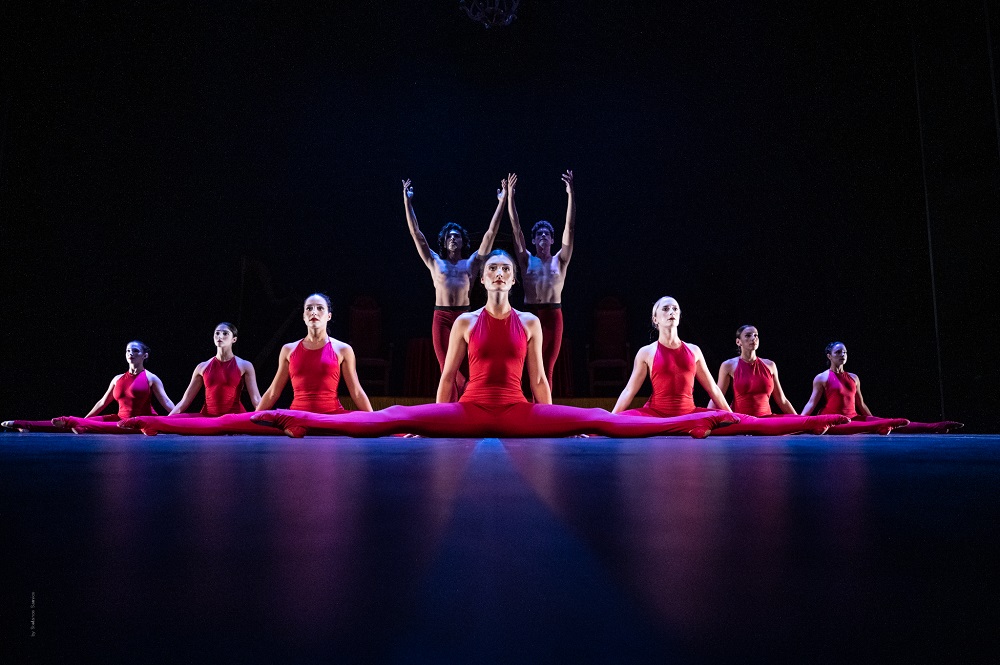 During the holiday season Municipal Regional Theatre of Patras successfully continues its performances with two important works: Mozart choreographed by Loukas Thanos and Pinter's Betrayal directed by Giorgos Zampoulakis.
Mozart
It is a spectacular ballet with actors, dancers, imaginative sets and costumes and, above all, with the top musical moments of the genius composer Wolfgang Amadeus Mozart, but also with snapshots from the turbulent life of the great composer, whose works are part of the repertoire of every major orchestra.
It's a stage play where deep knowledge, combined with inspiration and passion, make up what we're used to calling "genius."
It is the proposal of the Municipal Regional Theatre of Patras
for the whole family and the educational community, but also a festive production for the Christmas season.
Contributors:
Libretto-Soundtrack, Direction, Choreography: Loukas Thanos
Assistant choreographers: Erriknour-Maria Kikina
Dancer training: Katerina Analyti
Assistant choreographer: Olga Thanou
Performance photography: Stefanos Samios
Dancing:
Panagiota Adamopoulou, Theano Androni, Konstantina Kalliantasis, Annathaliakarabela, Maria Kikina, Elias Maniatopoulos, Katerina Maragaki,ErrikNour, Konstantina Dinapoya.
Info:
Apollo Municipal Theatre
The program of performances:
Sunday 25/12/22, time: 17.00
Monday 26/12/22, time: 18.30
Wednesday 28/12/22, time: 17.00
Thursday 29/12/22, time: 18.30
Friday 30/12/22, time: 18.30
Sunday 1/1/23, time: 17.00
Monday 2/1/23, time: 18.30
Wednesday 4/1/23, time: 17.00
Thursday 5/1/23, time: 18.30
Friday 6/1/23, time: 18.30
Saturday 7/1/23, time: 18.30
Sunday 8/1/23, time: 17.00
Betrayal
The story of a love triangle is recorded by Harold Pinter in betrayal, one of the greatest works of World dramaturgy, setting up for its heroes an ingenious game with time.
Essentially, the viewer is confronted with the game of relationships, with hidden aspirations, deliberate concealments, secrets and lies but mainly with the contradictions of life .
Credits: Translation: Konstantinos Arvanitakis / Direction: Giorgos Zabulakis / Costume Design: Thanos Vovolis/ Sound Design : Thanos Polymeneas – Lioniris/ Lighting design : Konstantinos Arvanitakis
Distribution :
Emma: AuroraMarion–
Robert: Manos Vavadakis
Jerry: Panagiotis Gavrelas
Waiter: Marios Manthos
Info
Performances:
The play will be played every Wednesday at 20:00, Thursday – Friday-Saturday at 21:30 and Sunday at 20: 00.
Monday 26/12 & 2/1 at 21: 30
There will be no performances on December 24 and 31, 2022
Performances until Sunday 15 January 2023