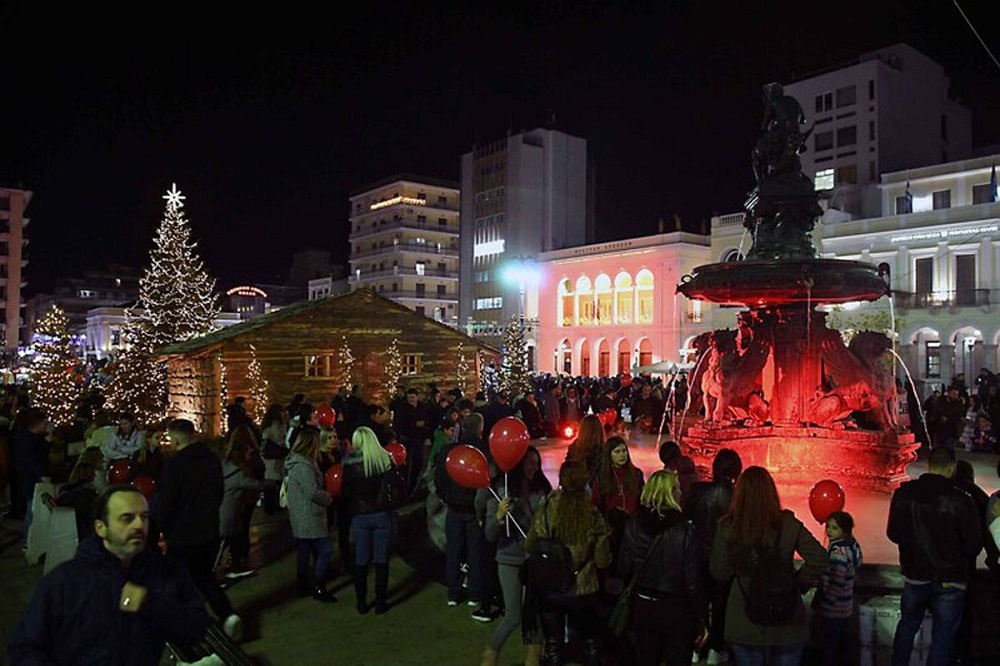 Music concerts, theatrical and artistic events, lights, color and dance are this year's "puzzle" of events organized for the celebration of Christmas and New Year by the Cultural Organization turning young and old into protagonists.
On Tuesday, December 13 at 6.30 in the afternoon, the festivities begin with the lighting of the Christmas tree in George Square and the participation of choral ensembles and Philharmonic bands to send the festive message to every corner of the city.
The concerts with the "Thanasis Tsipinakis" night String Orchestra, the tribute to Thanos Mikroutsikos with Rita Antonopoulou – Manolis Androulidakis and the "Christmas surprise" concert with Anastasios Pappas (piano), Sotiris Douvas (percussion), Vilen Karapetian (bass), Dimitris Soukaras (guitar) and the orchestra of the Municipal Conservatory of Patras also stand out.
This year, for the first time, the cultural multiplex at Ichthyoskala is shaped accordingly and will be transformed into a cell of creativity and actions for children, hosting screenings of children's films, theatrical events, reading fairy tales and art workshops. Already the artists have got work and curate the Christmas decoration in collaboration with the Carnival crew.
On Sunday, December 18, in collaboration with the Cycling Club of Patras, Psilalonia will become another point of reference. Cyclists dressed as Santa Claus will flood the Square and then cycle through the main streets of the city giving a joyful tone on Christmas days.
The detailed program and the dates of the events will be announced in the next few days after the collaborations with the city institutions are completed.