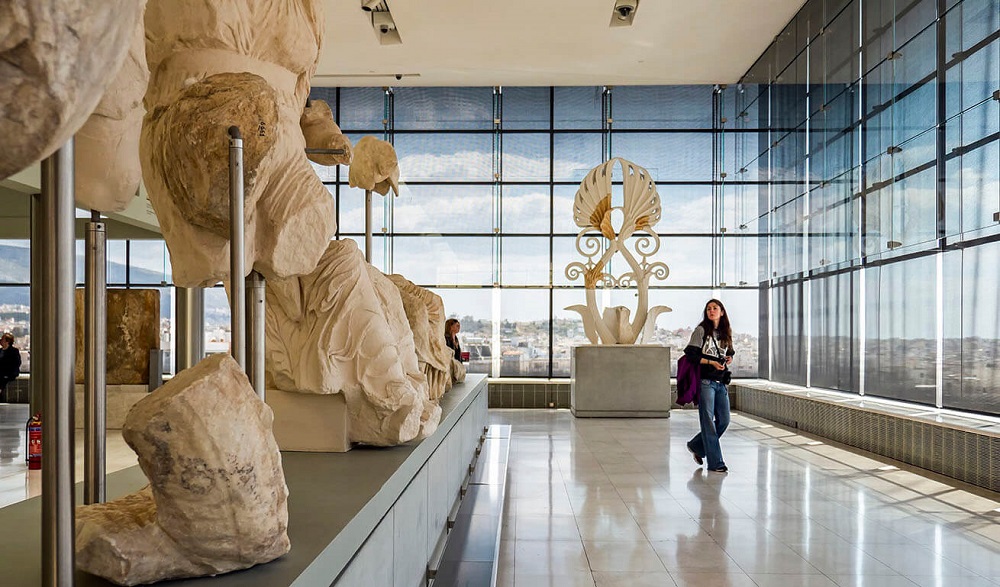 The Acropolis Museum participates in the celebration of the European Heritage Days 2022 with the family programme "In the Houses of the Ancients without TV and internet . . . ", under the common European theme "Sustainable Heritage". A walk in the ancient neighbourhood, under the Museum, will end with an outdoor intergenerational workshop in its gardens, giving children and their companions the opportunity to discover similarities and differences with today's neighbourhoods, touch replicas of ancient objects, discuss with archaeologists about the materials used by the ancients and whether they were more environmentally friendly than ours. Finally, young and old will create their own residential environments inspired by the life of the inhabitants of the ancient neighbourhood.
Program information:
Days: Saturday 24/9 & Sunday 25/9
Hours: 12 am & 12:15 pm
Duration: 60 minutes
Ages: children 7 to 12 years old and their chaperones
Participation: up to 25 people per project. Registration is done on the day of the presentation at the Museum Information Desk. There will be a first come, first served basis.
Participation fee: participation is free for children. For accompanying persons, a day ticket (10 euros) is required.
On the same days the entrance to the Museum will be free for everyone from 5 p. m. to 8 p. m.