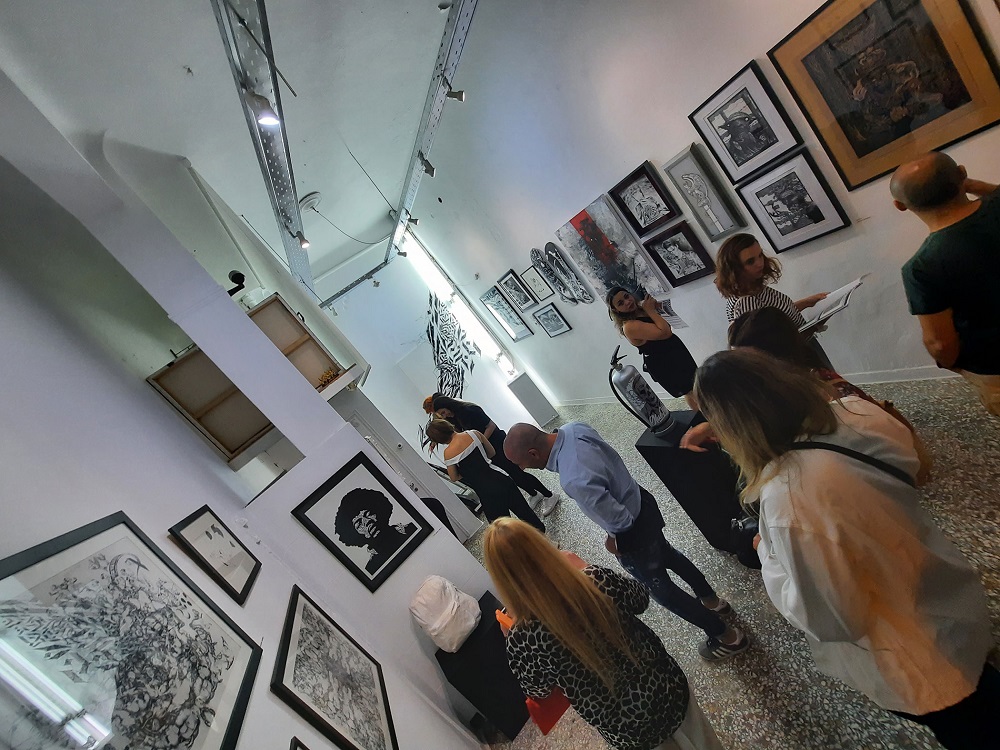 Delirium Athens is the only Urban Art Gallery that directly approaches and exhibits Greek street art, pop surreal, dark art and the urban scene in general.
The exhibition 'Black and White' flirts with the lines of young artists and the psychedelic. It acts as a bridge between local and foreign artists and focuses on detail. On its walls hang prints from Thessaloniki next to prints from Mexico and paintings from Italy next to works from Athens. Themes that captivate and details that invite you on a journey.
The exhibition will run until 18 June and the theme is black and white with different styles including Greek comic, graffiti, surrealist artists and for the first time we will exhibit the famous Italian artist Ronch with an original pop surrealism painting and some limited edition prints.
Besides paintings we sell signed limited edition prints, as well as various merchandise which help and promote the Urban-Art scene so that we can also have the opportunity to continue to beautify our city.
As a gallery we represent the urban art of Greece and promote Greek and foreign artists. artists and we also undertake murals on interior and exterior walls for children's rooms, bars and other professional spaces and live painting for festivals.
For more information please contact us at email:
[email protected]
Delirium Athens is located at 49 Efstratiou Pissa 49 in Neos Kosmos at the metro station.
Opening hours are : Tuesday to Friday 18:00-21:00
Saturday 11:00-14:00