By Giannis Loukas
On the occasion of the 50th anniversary of the creation of Alpha Bank's world-famous Currency Collection, the Bank is organizing a major retrospective exhibition entitled "THE OTHER SIDE OF THE COIN COLLECTION" at the Museum of the Basil & Elise Goulandris Foundation in Athens.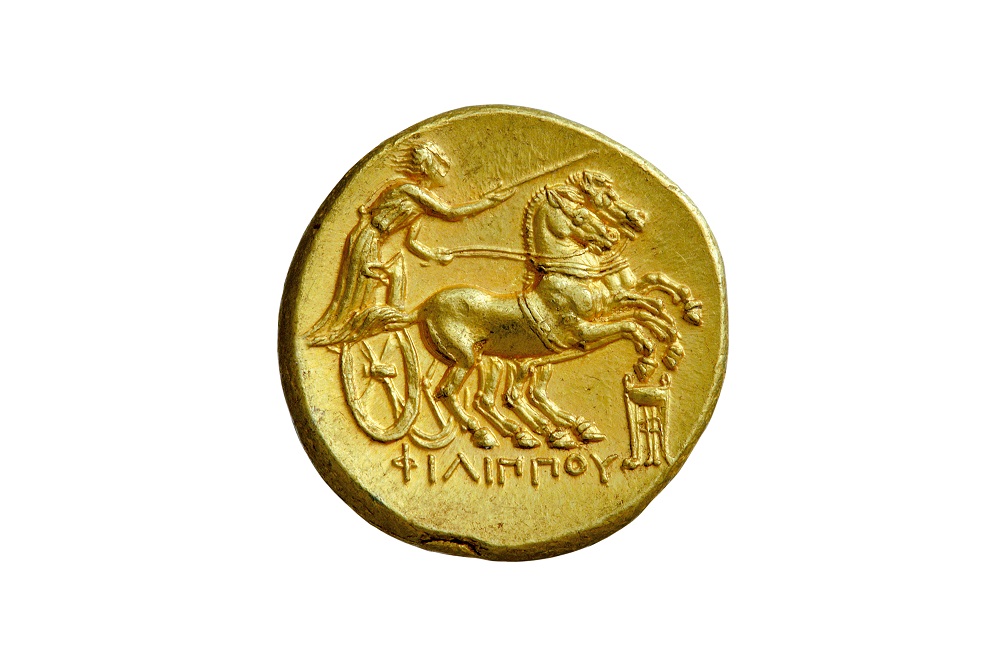 The formation of the Collection, began 50 years ago when Yannis Kostopoulos decided to purchase from the Bank of Commercial Credit a small private collection of 185 ancient coins to be sold abroad. This collection formed the backbone of ALPHA BANK's coin collection. Now with more than 11000 ancient coins, it is one of the most important and largest coin collections in the world.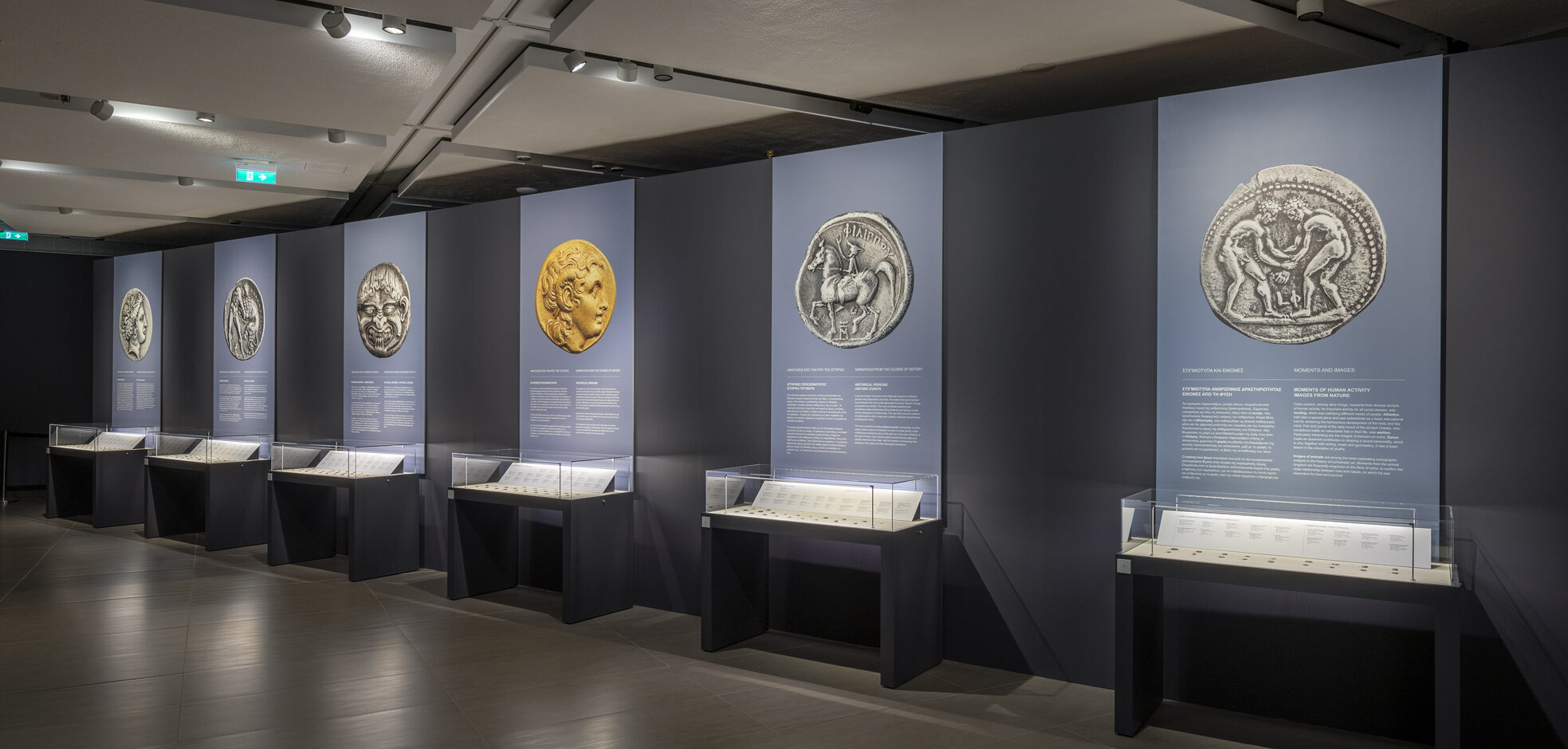 Today, the efforts of the first Curator, TasosTzamalis, to participate in foreign auctions and the purchase and return to Greece of important coins continue. Since 1989 until now, approximately 3,600 ancient Greek coins have been repatriated. In 2003, TasosTzamalis was succeeded by Dr. Dimitra Tsagariand the opening of the Collection, to the general public and the educational community began. The activities of the Collection include making material available to the scientific community, organizing exhibitions in the largest museums of Greece, publications, lectures, and implementation of educational programs. The famous educational " museum bags" of the Numismatic Collection travel not only to schools in Greece but also to every corner of the globe where there are Greeks and Greek schools: from Himara, Korytsa, Naples, to Cyprus and Pretoria in South Africa.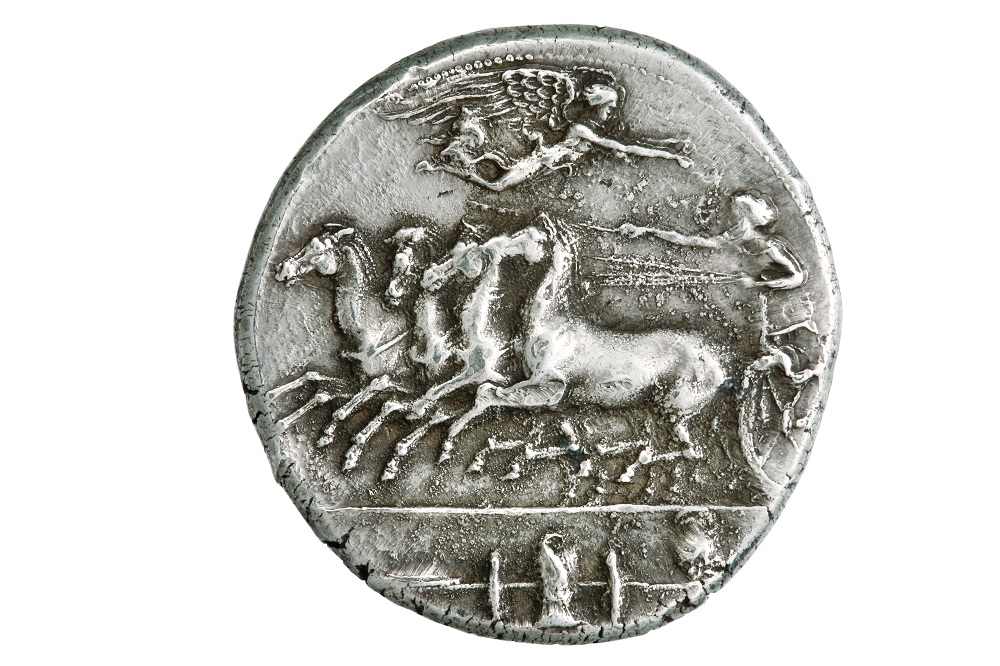 At the press conference for the presentation of the Exhibition, the Chairman of the Board of Directors of Alpha Bank, Mr.VassiliosRapanos, underlined the Bank's contribution "to the cultural events of our country, for the spiritual, moral and educational cultivation of society". Mr. Kyriakos Koutsomallis, Director General of the Basil & Elise Goulandris Foundation, stressed that the tribute "offers aesthetic, pictorial narratives concerning persons, mythical portraits and myths, promoting monetary research"  while it is addressed to both the informed and the less familiar visitor. The Curator of the Bank's Numismatic Collection, Dr. DemetraTsagari, stressed that the collection "is part of our national cultural heritage. It is a part of Greece, as envisioned by Yannis Kostopoulos as early as 1972".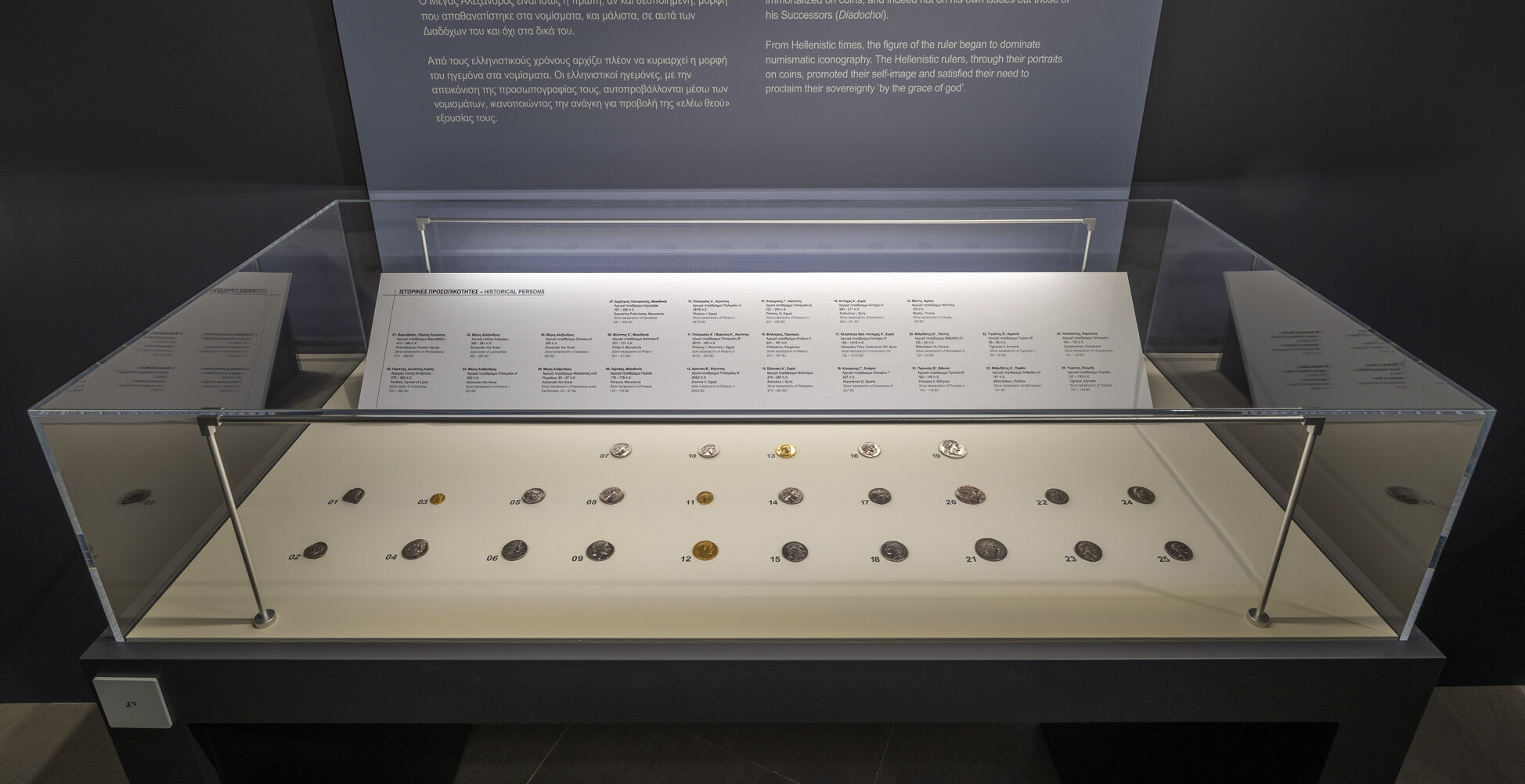 The exhibition is structured in three sections. The first is dedicated to the Myth's Sphere, the second highlights Historical Personalities and images of Historical Events linked to the issuing authority of the day and the third section closes the narrative and presents coins with Highlights of Human Activity and Images from Nature.
Duration of the exhibition: 3 May to 23 July
The exhibition "THE OTHER VIEW OF THE COIN" is fully accessible to visually impaired and physically disabled people.
Dr. Dimitra I. Tsagari, Curator of the Alpha Bank Currency Collection.