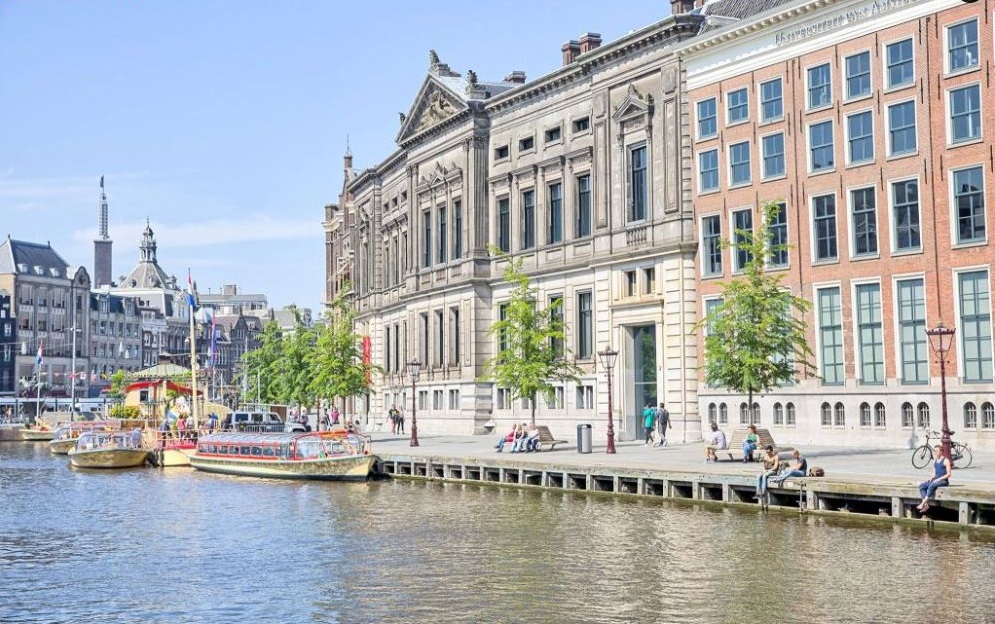 The Aikaterini Laskaridis Foundation with the aim of promoting the Greek language and culture and Greek Letters at national and international level announces the start of applications for the 4th Scholarship Program.
The scholarships are granted within the framework of the operation of the New Hellenic Center Studies "Marilena Laskaridis" at the University of Amsterdam.
For the academic year 2023-2024, one (1) scholarship is offered for a period of 5 months for young researchers who have completed their doctoral studies after 2017 and one (1) scholarship for a period of 5 months for experienced researchers, who respectively completed their studies between 2003 – 2017.
The scholars, who are exclusively selected by the University of Amsterdam with academic criteria, must reside in the city for the period defined, in order to conduct their research.
The scholarships are announced annually with the main objective of strengthening research in the field of Modern Greek Studies at the University of Amsterdam, but also internationally, and concern the humanities and/or social sciences, especially in the fields of modern Greek culture and/or history.
The Aikaterini Laskaridis Foundation fully finances both scholarships. Each scholarship corresponds to the total amount of €8,250 to take care of the cost of their accommodation and subsistence coverage for the period of five months.
The application deadline is March 1, 2023.
For more information and applications, visit the website of the University here.
The "Marilena Laskaridis" Chair was founded by the Dutch Society of Modern Greek Studies and is primarily funded by the Aikaterini Laskaridis Foundation in the context of its goals for the promotion of Greek culture and Greek Letters at a national and international level.
The Chair is named by the deceased Marilena Laskaridi, Vice President of the Foundation.
Τhe Ministry of Education and Culture, the Republic of Cyprus, as well as the Dutch Society for Modern Greek Studies also contribute financially.