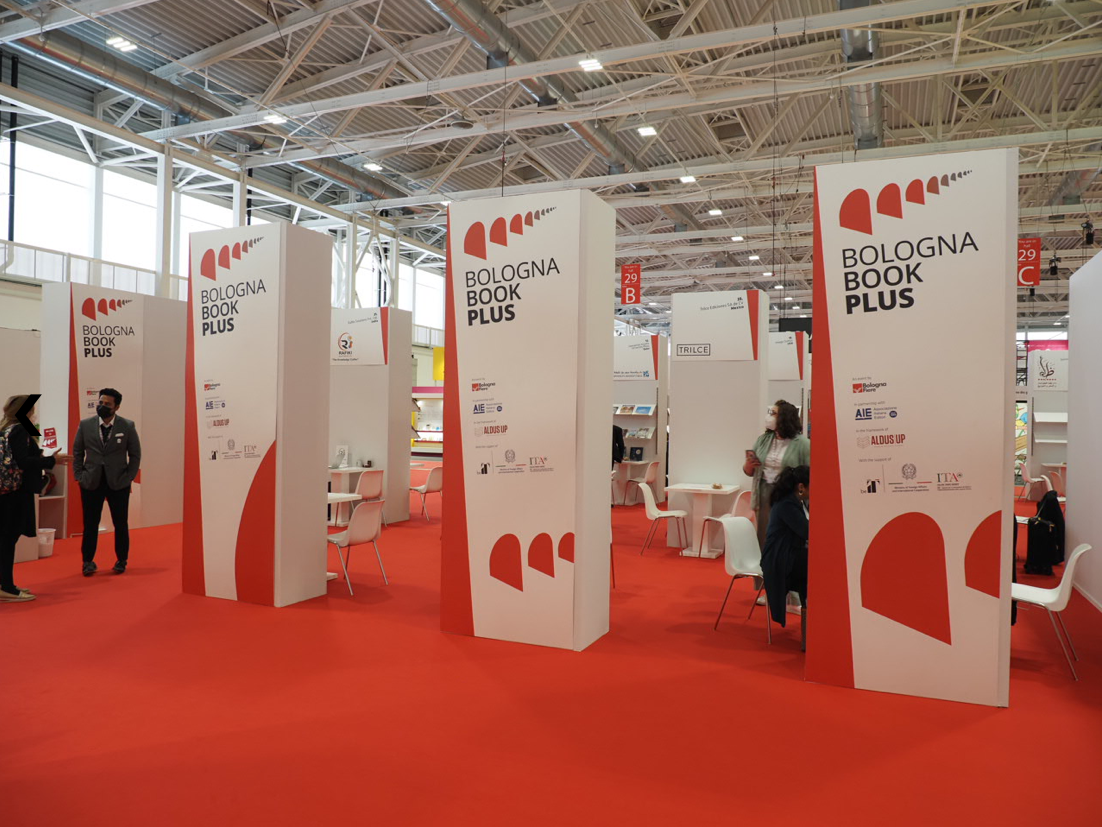 From 6 to 9 March, people from all over the world will have the opportunity to get to know contemporary Greek literature, as Greece will be the honored market at the International Book Fair BolognaBookPlus2023, part of the 60th Bologna Children's Book Fair.
Greek writers, illustrators and publishers will be present in Bologna to share their vision and work, the creativity and literary wealth of our country. The Greek Pavilion will also present tools and initiatives developed to support and extroversion of Greek literature, such as the GreekLit Translation Grant program that has been running since 2021.
Visitors will have the opportunity to explore a wide range of publications as a total of 64 Greek publishers will participate in the children's Book Exhibition and 63 in the BolognaBookPlus exhibition, a record number for the presence of Greece in this historical exhibition. The programme for the Greek presence in Bologna was designed by a working group consisting of officials from the Ministry of Culture and Sports, The Hellenic Foundation for Culture and representatives of publishers, the GreekLit Committee and Ibby Hellas. The Greek Pavilion will be inaugurated on March 6th by the Deputy Minister of Culture and Sports, responsible for contemporary culture issues, Nicholas Yatromanolakis.
The Greek participation consisted of Greek writers, prose writers and poets as well as illustrators, including Angeliki Darlasi, Christos Economou, Dimitris Anastasiou, Ersi Sotiropoulou, Petros Markaris, Stergia Kavvalou, Thomas Tsalapatis, Ursula Foscolou, Vangelis Iliopoulos, Soloúp, Dimitris Sotakis, Fotini Stefanidi, Kelly Matathia-Kovo, and Achilleas Razis. In parallel with the program of the exhibition, events are planned for the promotion of contemporary Greek culture and the strengthening of the Greek presence, outside the exhibition space, such as a tribute to Greek cinema, during which films based on Greek works will be screened. This action is a collaboration between the Greek Film Archive and the Bologna Film Archive. Workshops will also be held for the Children of the Greek community of Bologna by Greek creators participating in the Greek mission.
The visual identity of the Greek participation was designed by Beetroot Design Group based in Thessaloniki. Beetroot drew inspiration from the Greek cultural heritage and the tradition of ex libris. The dual meaning of the logo and its different interpretations allow it to be used both in the children's section of the Bologna Book Fair and in BBPlus. Beetroot has won among others the Creative Agency of the Year award at the Red Dot Communication Design Awards in 2011, as well as many international awards, including Creative Agency of the year in 2008 at the European Design Awards.
The Greek participation is implemented in the framework of the National Recovery and Resilience Plan "Greece 2.0" with the funding of the European Union – NextGenerationEU.