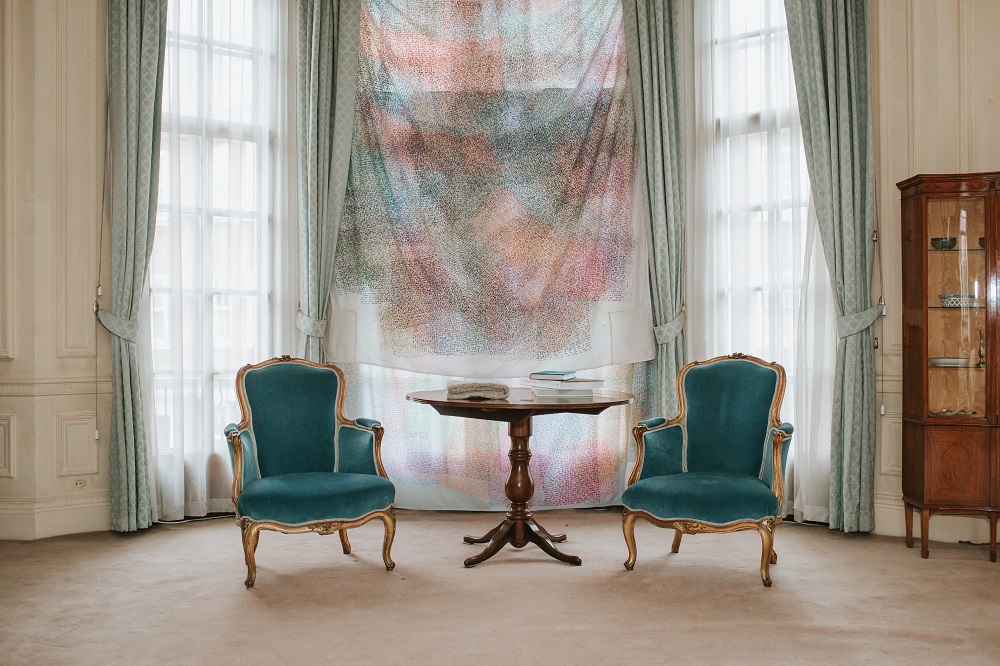 NEON, in collaboration with the Greek Embassy in London, presents the exhibition Doomed companions, unsubstantial shades at the Greek Embassy Residence. The exhibition brings together the legacy of the Nobel Prize-winning Greek poet and diplomat George Seferis with the work of twelve Greek-speaking contemporary artists.
The exhibition, with the life of the diaspora as its central element, connects the experiences, worldview and work of George Seferis with the works of contemporary artists who share a common language and immigrant experiences.
Participating artists | Elli Antoniou, Nikos Kessanlis, Karolina Krasoulis, Amanda Kiritsopoulou, Stathis Logothetis, Maro Michalakakou, Irini Bahlitzanaki, Giorgos Petrou, Erika Skourtis, Stefania Struza, Andrea Tzurovich, Savvas Christoudoulides, and others.
Editing | Akis Kokkinos, NEON scholarship graduate
Most of the young artists and the curator of the exhibition belong to the NEON community, as they are scholarship graduates of the postgraduate and doctoral programs.
Free admission | Reservation required
7 October – 12 November 2022
Greek Embassy Residence, London
51 Upper Brook Street, London, W1K 2BT, United Kingdom (map)
Opening hours:
Thursday-Friday | 18.00-21.00
Thursday – Friday – Friday – Friday | 11:00-14:00