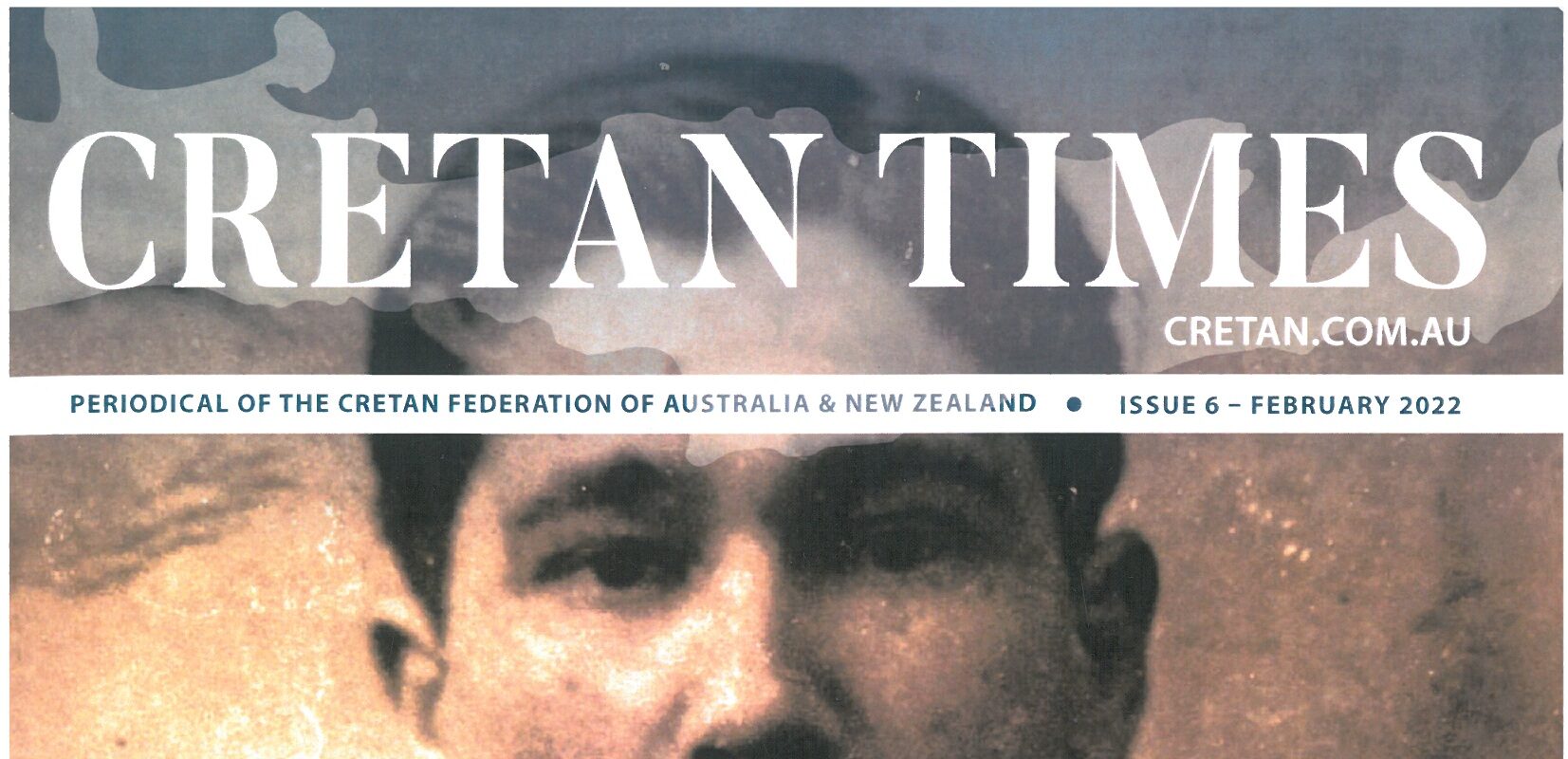 In February 2022 has been released the 6th issue of Cretan Times, of the magazine of the Cretan Federation in Australia and New Zealand.
Greeting addresses by the president of the federation Antonis Tsourladakis and by the president of the youth Polina Nikolakaki.
The material of the issue includes affairs about the cretan culture, the cretan cuisine and history and also articles about the action of the Cretan societies in Australia.
Between them , stand out the features about the anniversary of the 100 years from the Minor Asia Catastrophe: «100 years Minor Asia Catastrophe 1922-2022" written by the historian and writer Sokrati Tsourladaki and the «Hellenism in Asia Minor. 100 years on: 1922 -2022» written by Polina Nikolakaki.
The magazine Cretan Times has been released  as an online edition in 2020 and consists the sequel of corresponding enterprises of past decades of the creatan unions: newspapers' Kritikoi antilaloi and Foni tou Rethymnou and magazine's Cretan News.