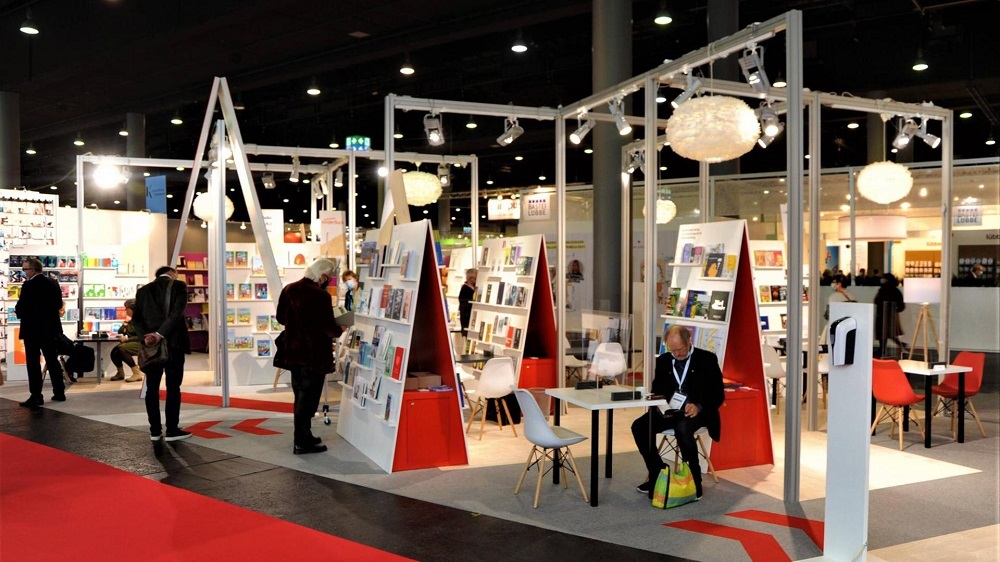 Book Publishers' Association participates with a stand at the Frankfurt International Book Fair (18-22 October 2023) hosting 193 book titles and promotional material from 27 Greek publishing houses.
Participating Publishing Houses
BRAINFOOD • MEMENTO • ΑΝGELAKIS• ALFEIOS• ASTARTI• ΑΤREIDON KYKLOS• ΑΩ EDITIONS• VAKXIKON• BETA MEDICAL ARTS • DODONI• KAPON EDITIONS •ILIAXTIDA• IAMVLIXOS• IOLCOS• KAKTOS• KALEIDOSKOPIO• METRONOMOS• MIKRI SELINI • NIKAS• OSTRIA• CRETE UNIVERSITY PRESS • PAPADIMAS •SPIRITUALIST SOCIETY OF ATHENS «THE DEVINE LIGHT» • PNOE• SOKOLI• SYRTARI PUBLICATIONS•PSIHALOS 

At the same time, the 66th International Book Fair, which will take place from 21 to 29 October 2023 in Belgrade, and is the oldest in the Balkans, will have a representation of Greek publishers after many years.
At Sajam Namestastaja, HALL No 2a | Stand No 2233, the Greek participation, under the organization of the Panhellenic Federation of Book Publishers and the  Book Publishers' Association, aims at the dissemination of the Greek book and the mutual information about the current book production in both countries, and not only.
The Greek participation is supported by the Hellenic Foundation for Culture (HFC) and the Hellenic Foundation for Culture's House in Serbia. On Thursday, October 26, at the Greek pavilion, the Hellenifc Foundation will present its activities for the dissemination of the Greek language and Greek culture. On the same day, the Ambassador of Greece to Serbia, Mrs. Maria Levanti, will visit the Greek pavilion.
In addition to the Serbs, publishers from Asia, Africa and many European countries participate in the Belgrade Fair.
The publishing houses participating in the Greek stand are:
Byron | Historical Quest | iWrite | Atexnos| Εntypois| Iliaxtida| Iolcos| Kaleidoskopio| Metronomos| Moraitis| Ostria| Papadimas | Chatzilakos