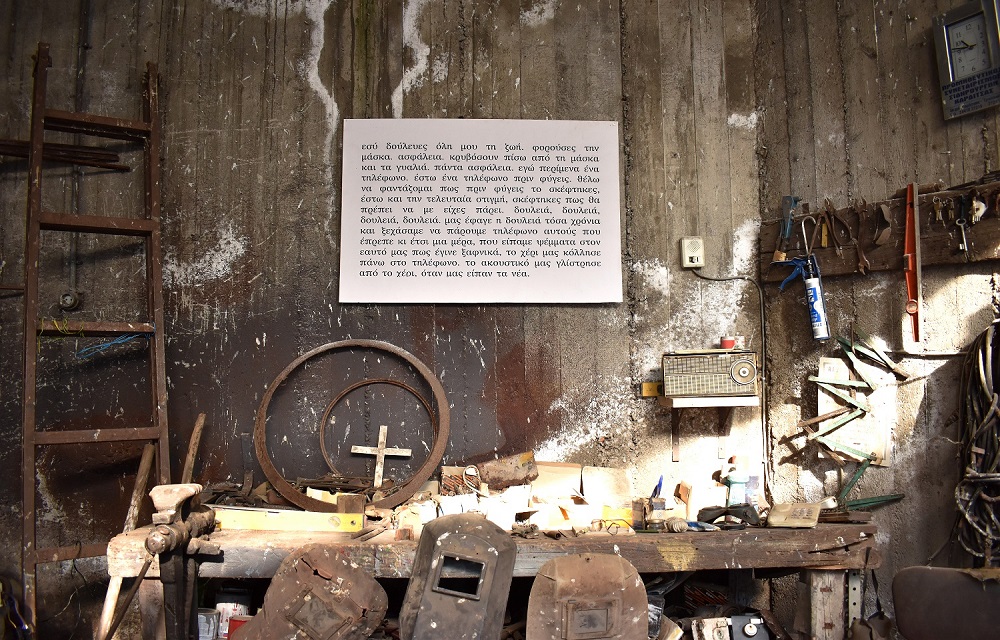 With great success, warm response and remarkable interest from the public, the Nowstalgism group presented from 4 to 14 August 2023 in Fanari, Karditsa the art project "Return to Fanari!", where nine young artists, coming into contact with the local history, the people and the architectural cultural heritage of this place, recreated the multidimensional meaning and value of nostalgia.
Each artist, using his or her personal visual language, respecting primarily the architecture and the aftermath of time and abandonment, in order to revive and emphasize the concept of nostalgia, "transformed" an old closed shop into a main street of Fanari, activating each space according to its primary use, bringing to the surface practices and professions that have been forgotten, but which are part of our history and cultural heritage and which can still today be an inspiration for contemporary creation.
The aim of the project was to capture the roots, memories, images of the past, individual and collective memories and to tell the stories of this region and its people through contemporary creation and thinking.
The artists participating were: A. Epitheti, Antonis Rapanis, Athan Dapis, Vassilis Vaios, Vassilis Galanis, Dimitris Kontodimos, Sofia Karasavvidou,Fenok
Concpet by: Nowstalgism
Communication Advisor: Valentini Margaritopoulou
Supported by: Municipality of Mouzaki, Local Community of Fanari