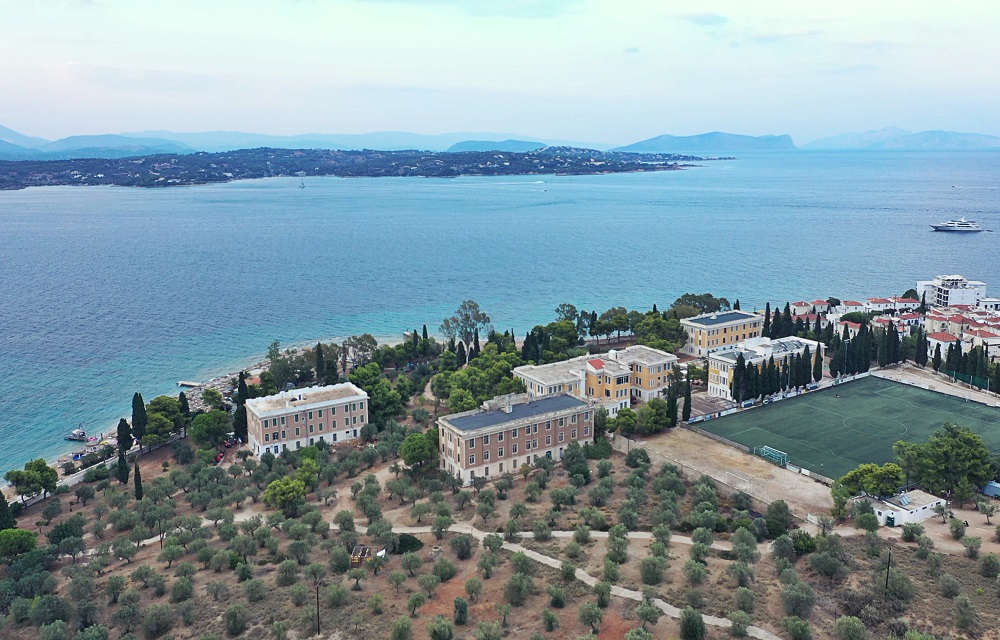 The International Music Academy of the Music Academy of Anargyrios and Korgialenios School of Spetses (MAAKSS) is pleased to present its program this year, from July 24 to August 2, 2023. The Music Academy gathers in Spetses young musicians from all over the world for the third consecutive year, forming a unique platform for musical education and intercultural exchange for the island and the wider region.
The ten-day program includes a series of high-level masterclasses for seven classical musical instruments, including opera singing, taught by leading soloists of international recognition. The start of the program on July 24th will be with a unique concert by the Academy's tutors at Anargyrios and Korgialenios School, while throughout the Academy, a series of excellent concerts will be held in important places, filling Spetses with music. All concerts are held with free access for the public.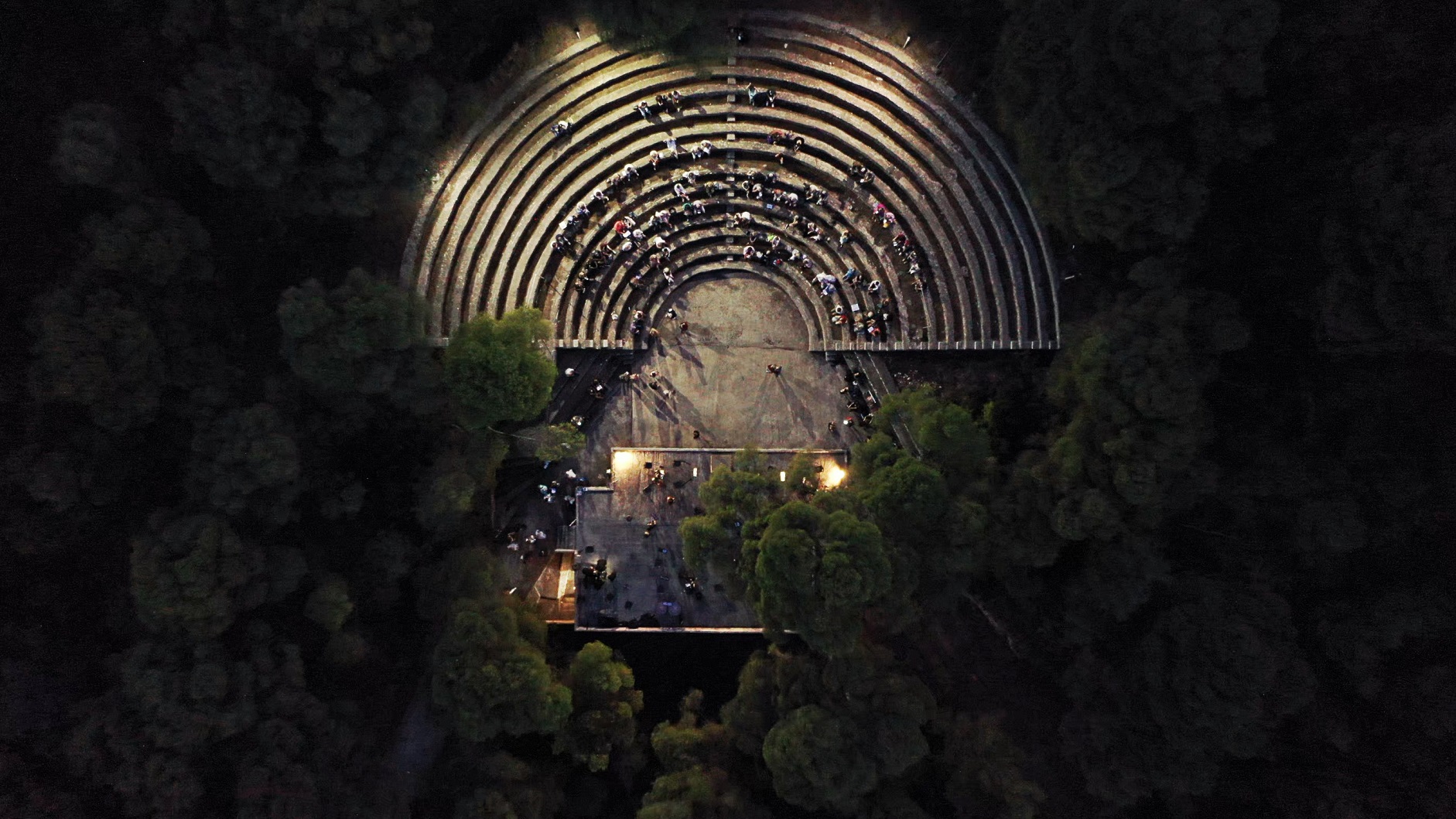 This year the Academy will for the first time create a chamber music orchestra with the young musicians participating in the program, under the direction of the internationally acclaimed Polish violinist Bartek Niziol.
In addition, the Music Academy will run daily music workshops for children from 18 months to 11 years old, open and free to the public, which will take place alongside the Academy's program.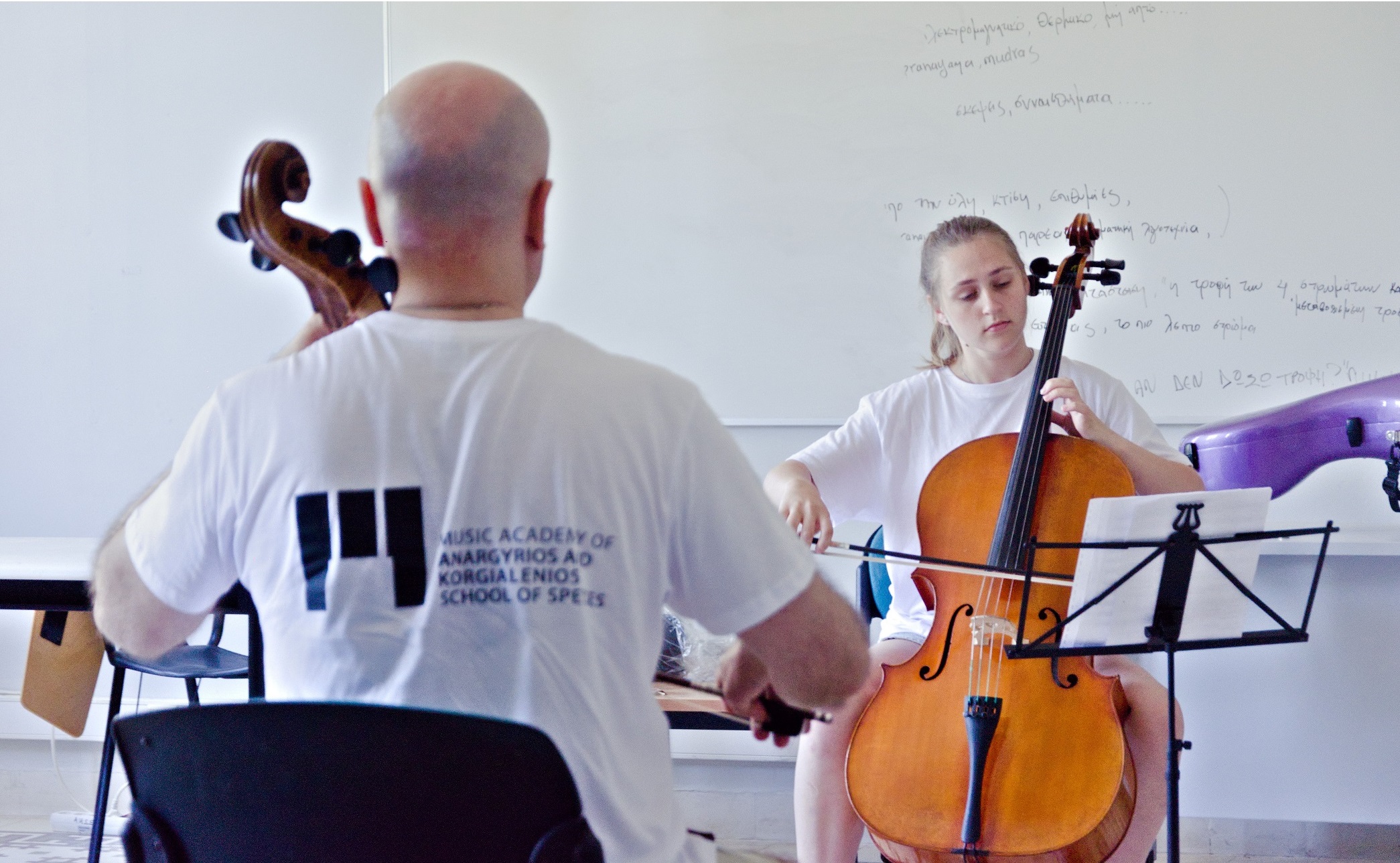 Concert Schedule
Monday 24 July– Tutors' Concert, Anargyrios and Korgialenios School, 20.30
Sunday 30 July –  Trombones Concert, Saint Mammes, 20.30
Monday 31 July- Concert at the Poseidonion Grand Hotel, 21.00
Tuesday 1 August-  Students' Concert, Anargyrios and Korgialenios School, 18.00 | Concert, Saint Nicholas, 20:00
Wednesday 2 August- Closing Concert, Open Theatre, Anargyrios and Korgialenios School, 20.30
MASTERCLASSES – Tutors 2023 in alphabetical order:
Clarinetist• FABIAN DIRR | www.maakss.com/fabian-dirr
Professor at the Hochschule für Musik "Carl-Maria-v.-Weber" in Dresden
Voice• MARCIN HABELA| www.hesge.ch/hem/annuaire/marcin-habela
Professor at the University of Music Geneva, Switzerland
Violinist• BARTEK NIZIOL | www.bartekniziol.com
Professor at the University of Arts Bern, Switzerland
Flutist• STEPHANE RETY | www.stephanerety.com
Professor at the Hochschule für Musik "Carl-Maria-v.-Weber" in Dresden
Cellist• DENIS SEVERIN | www.denisseverin.com
Professor at the University of Music Geneva, Switzerland/ Professor at the University of Arts Bern, Switzerland
Viola• JEAN ERIC SOUCY | www.ericsoucy.com
Trombone• JAMIE WILLIAMS | www.jamiewilliams.de
Professor at the Rostock University of Music and Theater, Germany
Organizational committee:
Petros Petrakopoulos, Chairperson of the Music Academy of Anargyrios and Korgialenios School of Spetses
Leni Konialidi, Head of the Music Academy of Anargyrios and Korgialenios School of Spetses
Leontios Portokalakis, General Secretary of Anargyrios and Korgialenios School of Spetses
Duration: July 24 – August 2 2023
Participation applications and more information on the Academy's website:www.maakss.com/admissions
YouTubeTrailer