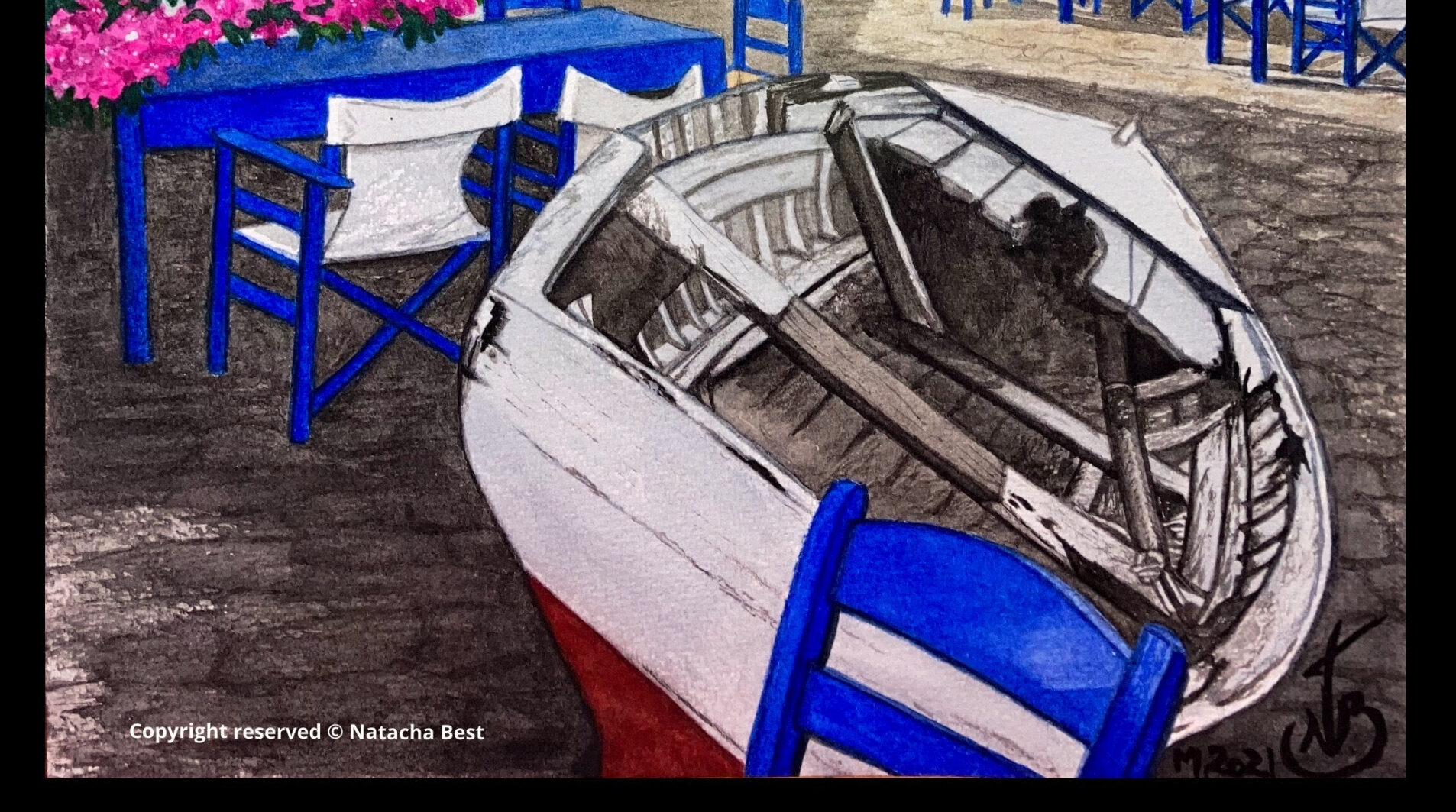 The Historical Archive – Museum of Hydra  always showcases the work of important foreign artists living in Hydra. In this regard, this summer, from June 1st to June 30th, it hosts an excellent artist, Natacha Best, who through her wonderful pieces, introduces us to Hydra's unique light and colours.
Natacha has exhibited for over forty years in France, Spain and Greece. Her exquisite and unique work is hosted in the homes of many collectors and art lovers.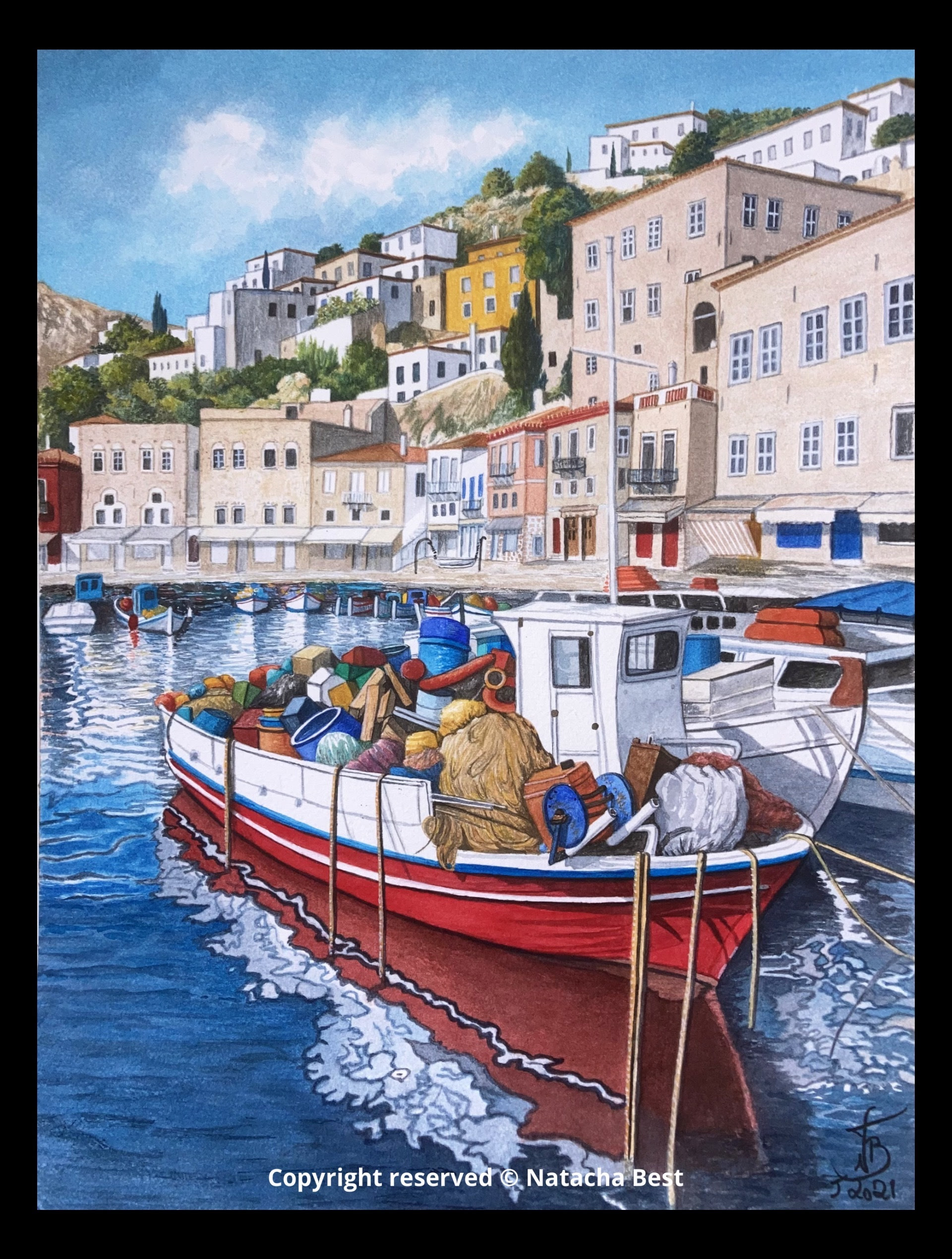 In 2003 she began operating her own gallery in Hydra every summer, while showing the work of other artists.
Since 2006, she has been Vice President of the Verena Foundation in Hydra.
http://www.verenafoundation.org .
Natacha Best lives and works in Paris and Hydra, dividing her time equally between the two.
The landscapes, particularly the architecture, of the countries she has travelled to have captured her passion and imagination.
Her recent watercolours of the Greek islands, particularly Hydra, are exceptional; meticulously capturing the detail and spirit of Greece. Mediterranean light and shadow are perfectly reflected in her work.
Natacha's emotional balance is found in her imaginative pastel portraits of women.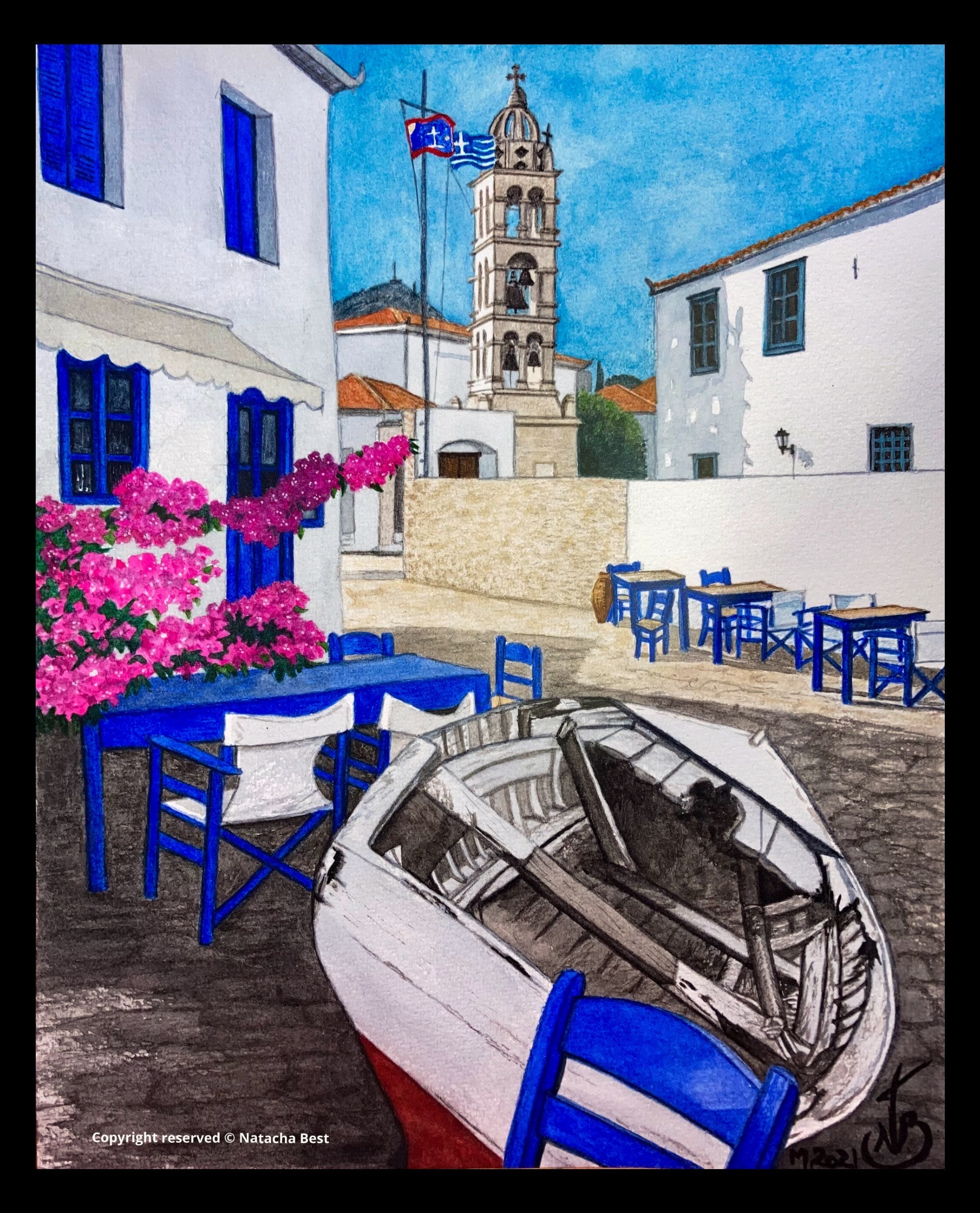 "A romantic stroll is offered by Natacha Best on her island, for if women, skies, flowers or animals have often inspired the most famous painters, it seems to me that Hydra has been instrumental in Natacha Best's career, as is obvious. Hydra is love at first sight, it's like discovering a wonderful theatrical setting when the red curtain rises," writes the well-known French actress, Anne Jolivet, about it.
"And when Natacha Best tells us about Hydra, the beauty of the harbour, the alleys of the village, I get lost in this wonderful labyrinth, I breathe in the smell of bougainvillaea, I stop in front of the white houses with red-tiled roofs that I want to push the doors open to discover what is behind, I dream all the time…
And when Natacha Best's brush stops in front of some lovely white steps, I want to climb higher, always higher, to see if it's even more beautiful up there…
Natacha Best's works describe all the magic of Hydra and it is this emotional journey that Natacha takes us on. The sweetness of the little donkey and his loneliness,
The grace of the little cat meowing with a little tenderness,
The beauty of the stone when caressed by the sun,
The impudent freedom of the little boat that dances on the waves, away from the harbour.
This is the emotion of Hydra…".
Natacha Best generously offers it to us….
EXHIBITION OPENING : Sunday, June 4, 2023 at 8 pm.
Public visiting hours: Daily, 9 a.m. – 4 p.m. and 7:30 p.m. – 9:30 p.m.