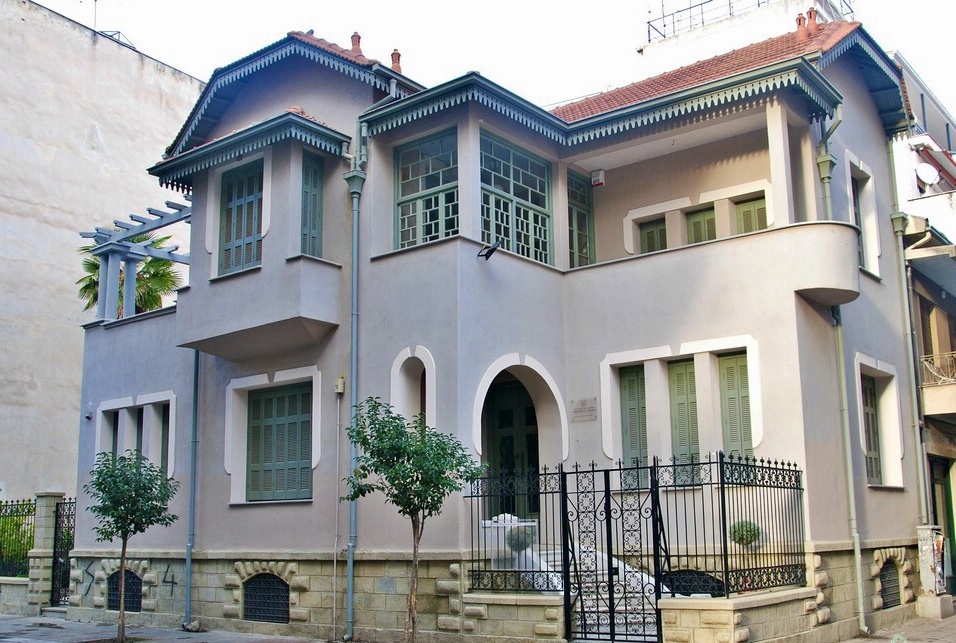 The Leonidas K. Makris – Doctor Foundation inaugurates on Friday, June 16, 2023 at 20:30 in the building of the Foundation's Art & Culture House, the exhibition of photographs from the archive of Georgios Manolakis (1918 – 2007) "Images of the city of Trikala through the lens of G. Manolakis", curated by Lambrini Karakourtis – Orfanopoulou, Art Historian, N.G.A.S.M.
The exhibition includes a selection of photographs from the archive of the late pediatrician and prominent member of the society of the city of Trikala, Georgios Manolakis (1918 – 2007), which was donated to the Foundation by his daughter, pediatrician Nina Manolakis, in order to preserve and promote it. The archive consists of slides, which depict and record in a unique way, with a clear view and remarkable sensitivity, images of Trikala, events and aspects of the everyday life of the inhabitants of the city and the prefecture, snapshots of social, political, rural and religious life, folk events, traditional customs and traditions, natural beauties, settlements and villages, as well as views of the Holy Monasteries of the unique complex of Meteora. These photographs were taken by Manolakis during the period 1960-1990.
The curator of the exhibition, Lambrini Karakourtis – Orfanopoulou, Art Historian of N.G.A.S.M., says about the exhibition. The need to highlight the particular identity, in the last quarter of the 20th century, when a global homogeneous pattern of perception of the urban landscape is imposed, causes the photographic lens to turn to specific points of the urban fabric, which bear a special historical significance or have a special place in the social life of the city. Georgios Manolakis captures with his lens the multicultural past of the city and its rapid architectural transformation, caused by the incessant search for modernity in post-war Greece. His shots are more static and respond to the conviction cultivated among amateurs of the time for 'direct photography' and the function of the photographer as a witness to 'the spirit of the place', in a period of wider changes. George Manolakis' amateur snapshots are redefined and transformed from insignificant fragments into extraordinary moments that capture the poetics of everyday life, with aesthetic and socio-cultural value'.
Organization: Dr. Leonidas K. Makris Foundation
Curator: Lambrini Karakourtis – Orfanopoulou, Art Historian, N.G.A.S.M.
Coordination – communication: Valentini Margaritopoulou
Opening Sponsor. Tsilili
Exhibition Duration: 16 June – 31 October 2023
Opening hours: Wednesday – Friday 11:00 – 13:00
Stegi of Art & Culture Centre, Trikala
Free entrance