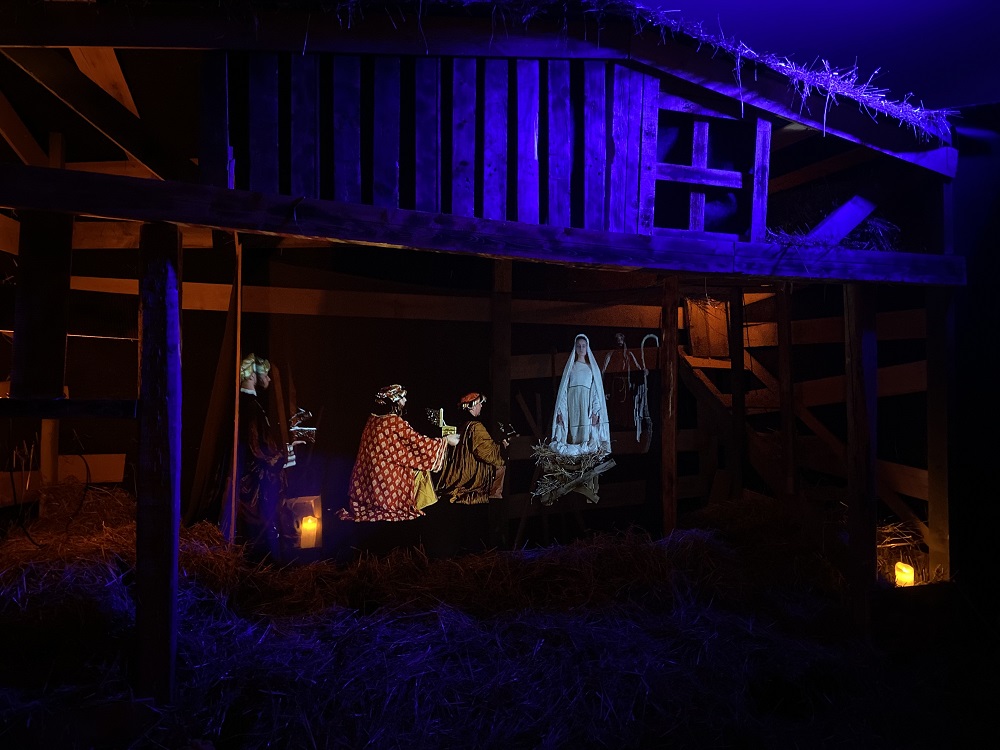 This is an innovative and unique spectacle for young and old that the municipality of Agia includes this year in its Christmas events.
The visitor will live up close this unique moment of the celebration of Christmas and before his eyes the scene of the Nativity of Christ will magically come to life!
In the cultural area of Chrysalis in the Hall of the Municipal Council of the municipality of Agia, a hologram simulation of the historical manger was created with completely recyclable natural ecological materials.
It is an artistic composition of impressive holograms masterfully directed by Paschalis Mantis in life size, inside a real manger where the visitor will live the representation of the most beautiful history of the world, making an unprecedented journey through time and history, through a mystical unique experience accessible to all. Hologram figures emerge in space, challenging reason and showing that the immaterial and mental is everywhere, in faith, in art, in every artistic creation.
Start of operation of the hologram manger on Monday, December 19, 2022 at 7: 00pm until Friday, January 20, 2023.
Operation 5:30pm to 8: 30pm daily.
It is also available in the morning hours for school visits after telephone communication at 2494350130 and 2494350121.
For this project, the Municipal Authority collaborates with the actors of the international artistic program "eARTh" co-financed by "Creative Europe", in order to create and utilize the creations during the workshops of the program on the way to the implementation of the hologram performance to raise public awareness on environmental problems and social issues caused by climate change.
The project aims to create a special space with a strong element of uniqueness and religious devotion and familiarity with a new form of imprinting the historical and religious heritage.
The implementation team of this unique artistic project consists of Paschalis Manti, Vassilis Badavis, Stelios Zafiropoulos, Elias Manti, Elena Xydia.