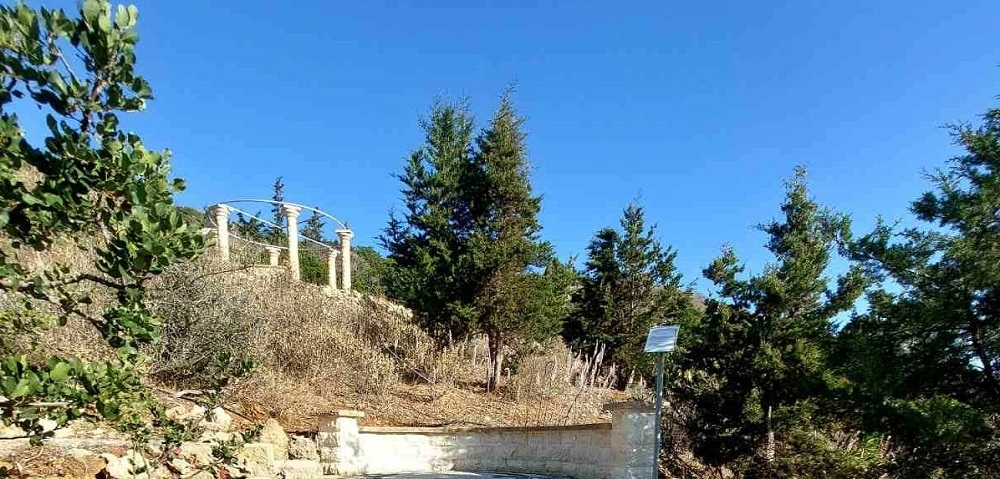 The internship of the students of the School of Landscape Gardeners from the German states of Rheinland-Pfalz, Saarland and the corresponding Vocational Schools (Vocational School of Stone Processing and Landscape Gardeners Galabau and European Vocational School of the Red Cross, etc.) has begun. , under the guidance of their Instructors Alexander Kreisel, Michael Hemmes, et al.
The Program aims to train students in the use of stone, creating mosaics and paths and bridges inspired both by Cretan traditional art and the symbols of the Christian tradition and is part of the practical exercise of their last year of studies.
The students continue their work at the OAC, starting in 1996 until today, continuously, at the initiative of Professor Eckhart Boy. The whole effort is supported by the European Educational Programs and the students have the opportunity to learn the Greek language, culture and history of Crete and to visit the hinterland, Holy Temples, Museums and attractions of the area.
The learning of new professions, through the "Laboratory for learning the use of stone" is, as pointed out by the General Director Dr. Konstantinos Zorbas, a "special skill and it is a shame that in Crete, the techniques and experience of traditional stonework lives in the hands of a few craftsmen"
Those interested, who want to see and receive information about the Program, can contact the Secretariat of the OAC and the phone: 2824022245 or the e-mail address: [email protected], Mr. Ioannis Mountogiannakis.