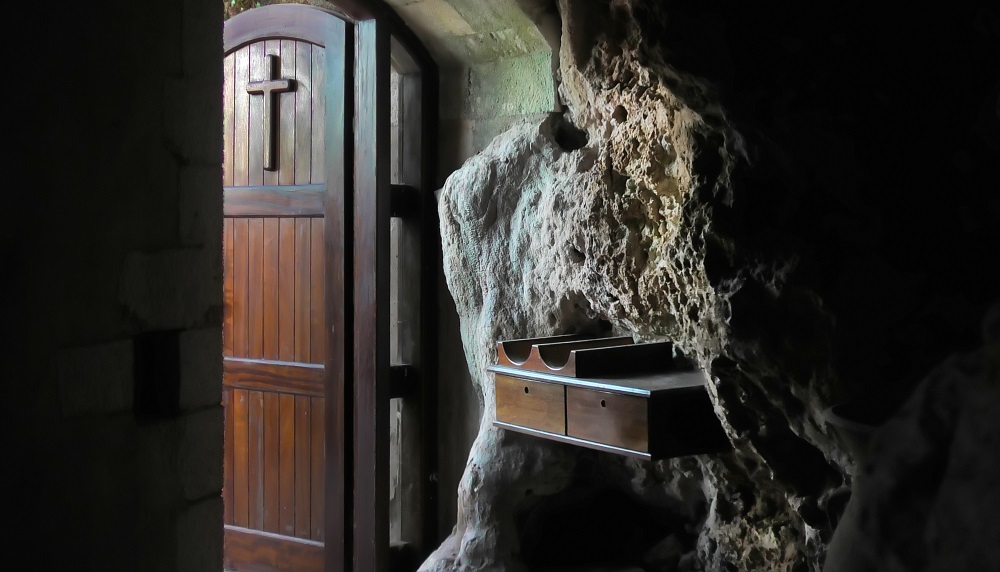 On Thursday, January 19, the memory of Saint Makarios of Egypt is honored, to whom the OAC has dedicated a chapel on the rocks north of the foundation.
On Wednesday, January 18, 2023, the service of the Great Vespers will be performed at 16:00 by the Proto-Syngellos of the Holy Metropolis of Kissamos and Selinos, His Eminence Archimandrite Mr. Agathangelos.
Then we will have the pleasure to welcome the writer Marinella Vlachaki, who will read the theatrical monologue of her book "Stathoula. Seamstress from Pontus". A book that the heroine will convey to us the dilemmas, the deadlocks, the pain and despair of the uprooting of Man and the benefits of a "face-to-face" communication between people.
On the morning of Wednesday, January 19, 2023, the Orthros and the Divine Liturgy will be performed at the chapel of the foundation.
All public health measures will be observed to limit the spread of the coronavirus.
A narration by Saint Makarios with strong spiritual messages about human communication and the existence of man as "face to face" is based on the speech and art program, which the Academy has been developing for years on an international level. More than 350 works by artists from all continents have already been donated and exhibited in the OAC. It is important in the difficult days we are going through as Greece and as Europe, but also as humanity, to find again the true meaning of human relations, based on our "face-to-face" society.