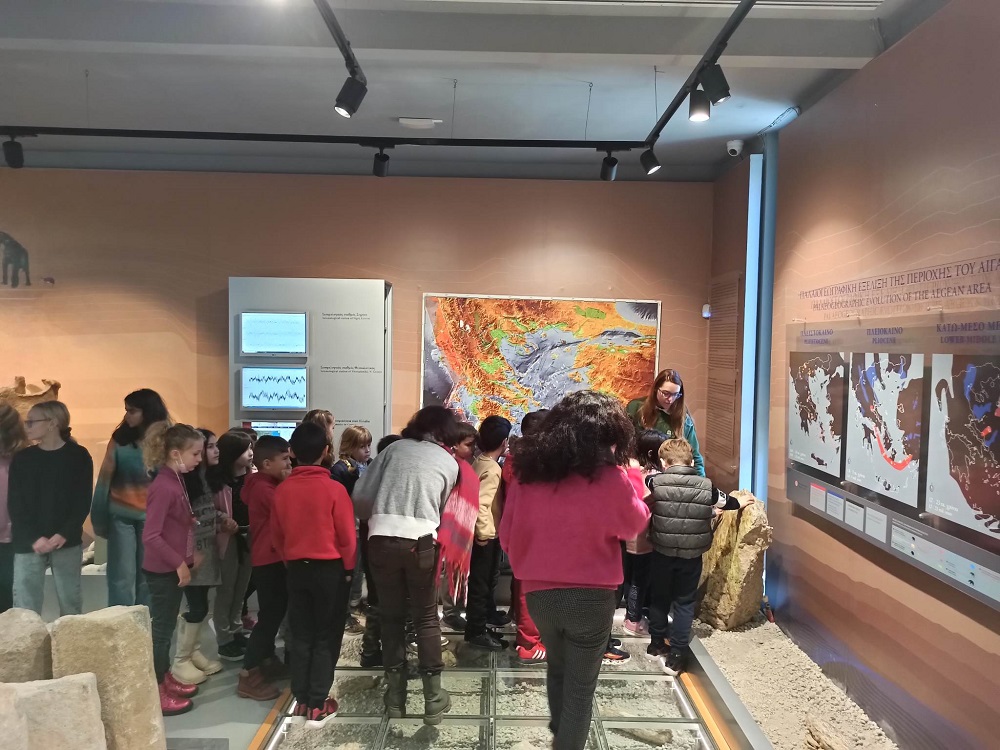 Following the recent intense seismic activity in Northern Lesvos, the Natural History Museum of the Petrified Forest of Lesvos, in collaboration with the Regional Directorate of Primary and Secondary Education of the North Aegean, is implementing an information and awareness program on the seismic hazard and its response measures entitled "I get to know earthquakes – I learn how to protect myself".
The educational program is addressed to all students of Primary and Secondary Education of Lesvos with the aim of acquainting them with the natural phenomenon of the earthquake and the measures of prevention and protection in the case of an earthquake.
The training program included simulating large and destructive earthquakes from around the world at the museum's seismic bank. The seismic bank has the ability to simulate seismic movement with the basic purpose of familiarizing and educating students on how to react in the event of an earthquake. The experience of the seismic movement in the seismic Bank and the contact with the earthquake phenomenon contributes to the expulsion of the feeling of panic and the awareness of the need for proper preparation to deal with the seismic danger.
The recent seismic activity reminds us that Lesvos is one of the most seismic regions in Greece and for this reason it is necessary to constantly try to inform students and teachers on issues related to the treatment of seismic risk. At the same time, it reminds us all that knowledge is the best method of protection against earthquakes.