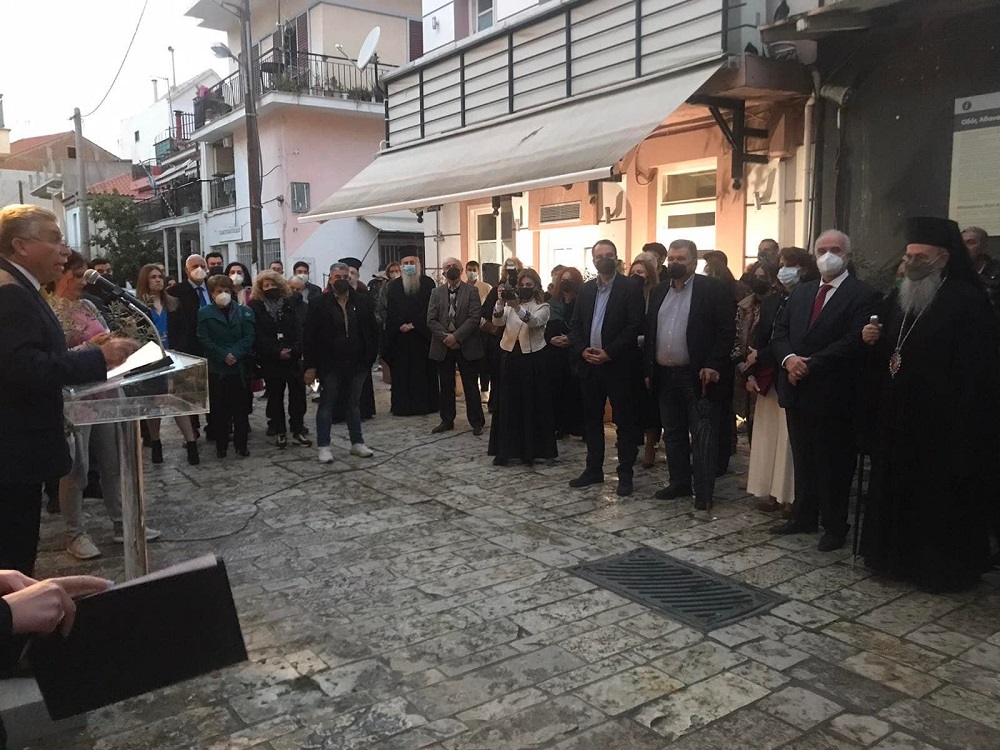 The 2022 Exodus Celebrations started with the best of omens.
For another year, the mayor of the Holy City declared the beginning of the cultural events from the " Exodus " and inaugurated the exhibition "RETRO" by Nikos Siamos.
Although the weather was not an ally, everyone was there.
Despot, mayor, municipal, regional and community councillors, members of parliament, state officials, but above all the timeless friends of the "Exodus" of all ages, who gave the "present", marking with their presence the universal participation of Messolonghians, and not only, in the preservation of historical memory.
The first to take the podium was the "host" of the " Exodus" Nikos Kordosis, who referred to the personality of the Chief of the Guard Thanasis Rajikotsikas, spoke about the Exodus Celebrations established since 1850 and concluded with the exhortation to organize events of renowned prestige and to invite philosophers and intellectuals from Greece and abroad who will study and analyze the unique case of Exodus in the world where the spirit of the few Mesolonghians managed to subdue the material of the huge Ottoman army.
Afterwards, and after the photographer Nikos Siamos thanked for the organization of his exhibition, the mayor Kostas Luros took the podium,  who described the glow of the sacrifice of the people of Messolonghi as an eternal example for the underprivileged of the whole world and declared the beginning of the festivities for the 196th anniversary of the Exodus by cutting, together with Metropolitan Ierotheos, the ribbon of the inauguration.
The exhibition will be open, in compliance with health measures, on a daily basis (except Mondays and Tuesdays) until the end of April from 11 to 1 in the morning and 7.30 to 9.30 in the evening with free admission.