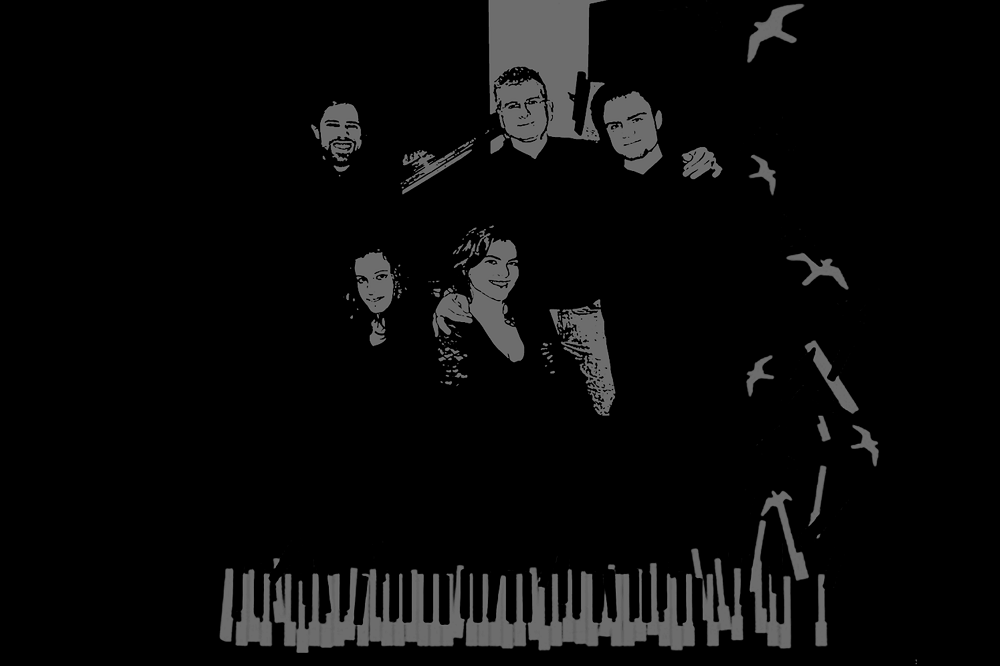 As part of its cultural and educational activities, the Philoproodi Union of Xanthi in cooperation with the Department of Music Studies of the Ionian University and the Regional Unit of Xanthi, organizes the 16th Classical Music Festival in Xanthi from 1 to 17 April 2022.
This year, FEX (PUX) celebrates 70 years of contribution to the wider region and thanks its members, partners, friends and supporters. But this year we also commemorate the arrival of the refugees from Asia Minor – Pontus and Eastern Thrace and in Xanthi the "non-exchangeable" and their contribution to our land. So with a double festive character let us enjoy the festival
the spring festival of classical music in Xanthi
"The classical music festival in Xanthi with a qualitative perspective in culture has completed sixteen years of presence in Xanthi.
It expresses the field of serious music and takes place in cooperation with the Department of Music Studies of the Ionian University, local conservatories and music schools.  He has to his credit dozens of concerts with various groups, solo and chamber music, student concerts, concerts with symphony orchestra and performances of artists from abroad, as well as educational activities (music seminars) for students.
This year's programme again focuses on the need for the festival to communicate with young people. Thus educational programmes, lectures, documentaries, seminars and recitals in schools. But also classical music recitals and concerts complete the programme."
Lambis Vassiliadis,
artistic director of the Festival 
Sectors of the Classical Music Festival in Xanthi
Educational programs for primary school students (introduction to great composers & small concerts – about 1000 students attend the educational programs)
Concerts ( the programme includes 4 concerts that highlight venues and enable music lovers to attend the concerts)
Concerts for high school students (the festival targets young audiences and each year holds 2 to 3 concerts in school auditoriums)
Activities at the museum ( educational programme on the theme of music. "Music in the museum?" is the educational program that takes place in the museum and gives the opportunity to kindergarten students to participate in the festival)
Lectures – screenings and Radio specials complete the 16th programme of the Festival.
The programme of the concerts in brief
10 April | Piano recital | Lambis Vassiliadis
11 April | Chamber music, cello and piano | Dimitris Patras and Marilena Liakopoulou
12 April | Concert of piano students of the Ionian University | Giorgos Kyriazidis, Panagiotis Garbis, Panagiotis Papaioannou, Yannis Arampatzoglou, Apostolis Konstantakis
14 April | Chamber music for guitar and voice | Sofia Vassiliadou – Konstantinos Paleogiannis
About the program of the Classical Music Festival in Xanthi 2022 see HERE
Archive and Collections of the Festival … see HERE
ART DIRECTOR: Lambis Vassiliadis
PRESENTATION: Yannis Stephanidis
FESTIVAL PRODUCTION ORGANISATION: F.E.X./MUSIC STAGE
ORGANIZATION : PRO-PROFESSIONAL ASSOCIATION OF XANTHI
CO-ORGANIZED BY : IONIAN UNIVERSITY | REGION OF EASTERN MACEDONIA & THRACE REGIONAL UNIT OF XANTHI
SUPPORT : MUNICIPALITY OF XANTHI | DEMOCRITIO UNIVERSITY OF THRACE | MUNICIPALITY OF ABDERA  
MAJOR SUPPORTER: SMYRDEX
EVENT SUPPORTERS: MEDICAL ASSOCIATION OF XANTHI | LAWYERS ASSOCIATION OF XANTHI | PHARMACEUTICAL ASSOCIATION OF XANTHIΛΙΤΕΧΝΙΚΗ
 WITH THE SUPPORT OF ΣΕΚΕ • SMIRDEX • ΠΥΡΓΕΛΗ • ΚΤΗΜΑ ΒΟΥΡΒΟΥΚΕΛΗ • ΣΚΑΡΠΕΛΟ •  ΥΔΡΩ COSMOS • ΟΡΦΕΑΣ• ΑΒΑΞ • ΕΒΕ ΞΑΝΘΗΣ • PROGRESS • CAFFEINE • ΚΤΕΛ ΞΑΝΘΗΣ • ALFA ΓΑΒΡΙΗΛΙΔΗΣ ΕΥΣΤΡΑΤΙΟY •SCHUR FLEXIBLES • ΡΟΔΟΠΗ
Information – reservations – invitations:
Progressive Union of Xanthi the cultural network of Xanthi
Historical Folklore Museum of Xanthi Antika 7, 67132 Xanthi, old town
Tel. 25410/25421 [email protected] [email protected] www.fex.org.gr