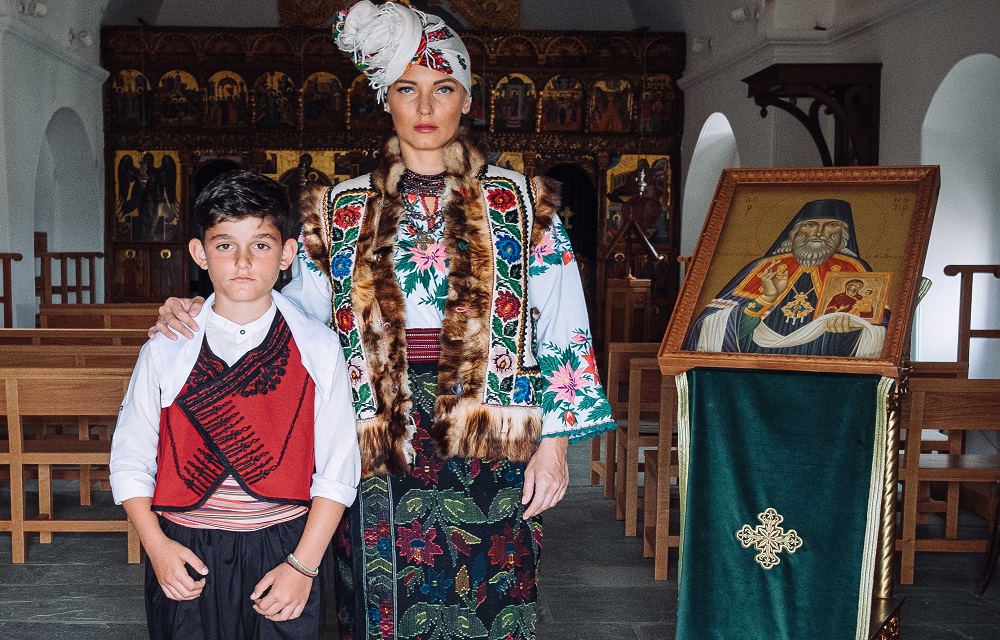 Νήματα –Нитки – Threads: Kythnos-Ukraine, a contemporary photographic dialogue is the theme of the modular photographic installation, which will be hosted from July 22nd in open public spaces in Kythnos Town and Dryopida of Kythnos.
Michael Pappas photographed citizens of Kythnos and the Ukrainian community of Athens, for the first time together on the island of Kythnos, for the needs of this ongoing, original project, as an additional sign of support for the Ukrainian people who are being tested.
Capturing the traditional costumes of the two countries, with a modern artistic approach, Michael Pappas through this particular photographic installation shows the cultural conversation between people and customs.
The curator of the photographic installation, Vangelis Ioakeimidis, notes that in the works of Michael Pappas, the "inoculation" of tradition with new values, and of the modern way of life with spiritual goods handed down from the ancestors can be distinguished.
This is the second cultural event of AMKE kythniale- Bridges of Culture for this summer, which is part of the "Kythnia" summer festival of the island and has been placed under the auspices of the Embassy of Ukraine in Athens, in cooperation with the South Aegean Region, the Municipality of Kythnos and the Union of Ukrainian Women in Greece.
Useful websites: www.kythniale.gr & www.pappasmichael.com