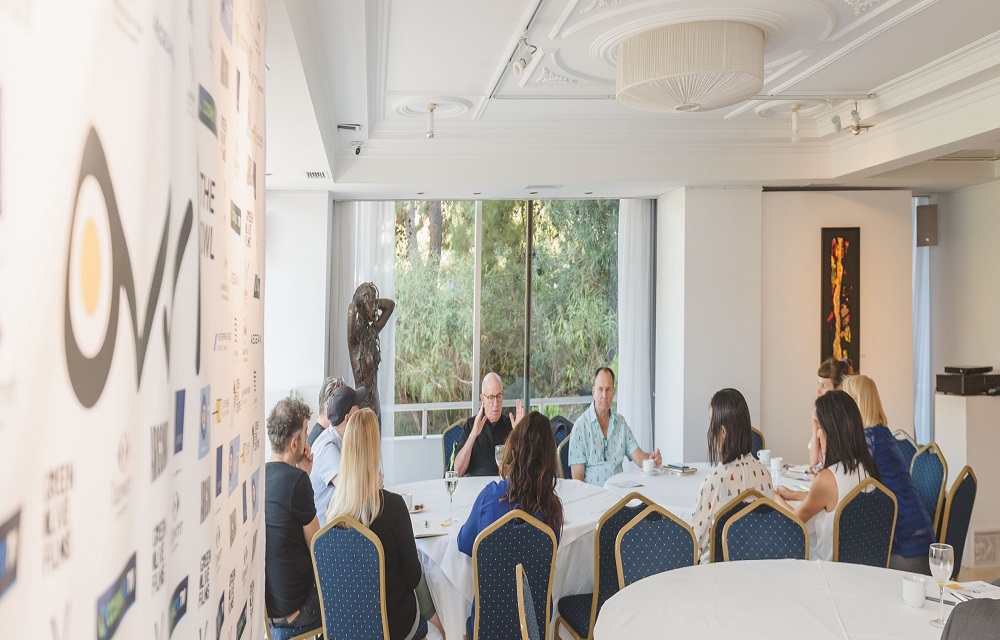 After last year's success, the Athens Film Office of the Municipality of Athens is organizing for the second year «Τhe Owl Screenwriting Workshop», the annual English-language seminar for the development of television series and films, aimed at screenwriters who have already established their presence in the field . The event takes place in the context of the promotion of Athens as an attractive destination for the production of audiovisual material.
Ten screenwriters will be selected to participate in the mentoring and networking workshop, which will take place from November 7 to 10, 2023, in Athens. Five of the scripts will be for cinema and another five for television, while the selection condition is that the script can be filmed in Athens and Greece. In addition, as part of the effort of the Athens Film Office of the Municipality of Athens to stimulate the domestic industry, at least two of the runner-up screenwriters of "The Owl" will be Greek creators.
The seminar will cover accommodation, food and local experiences of the screenwriters during the workshop in Athens.
The workshop includes personal guidance from leading international industry professionals. Among them Marc Lorber, executive producer on the series "The Pact", "Motherland" and "Devils" as Lionsgate's SVP of international co-productions, Danna Stern, producer of Yes Studios who created the huge hit "Fauda" and of the few producers who have entered the Top 500 Media Leaders list twice, Marianne Wendt, screenwriter and showrunner behind series such as "New Heights", "Today for Tomorrow" and "Eden", who also teaches in the European showrunning program, Chadi Zeneddine, director of project development and international relations with experience at the Doha Film Institute, Cairo Film Connection and Disney, Raffaella Bonivento, consultant and senior director of television script development and production, and Lindsay Bender, agent of the internationally renowned agency Creative Artists Agency (CAA).
Attendees will have the opportunity to attend 'Owl Industry Days', a series of side events with presentations and speaker panels. They will also have the opportunity to network with studio representatives, producers, broadcasters and platforms.
Applying
To apply, interested parties should have written at least one film or a few episodes of a TV series and submit a new film or TV script draft, which can be shot in Athens.
A panel of international industry professionals will select the screenwriters to participate in 'The Owl'. The committee will consider the writer's background and the overall quality of the script, originality, writing style, marketability and feasibility and production potential of the idea.
Applications are accepted online on the website theowl.afo.events and through Coverfly till August 20 2023.